SOLUTIONS FOR PVC GRINDING DUST COLLECTION
RoboVent can create a custom design to handle any dust-collection challenge while still giving your budget the attention it deserves. With our exclusive VentMapping software, we can target every problem area in your facility for the most cost-effective, clean-air solution.
If a more conventional solution would solve your dust problems, RoboVent has self-contained dust collectors like those in our Senturion Series. These can be configured individually or in a facility-wide grid system. RoboVent's dust collectors increase your manufacturing plant's efficiency both on a product level as well as an employee level. Clean air improves worker health, minimizes contamination of source materials and eliminates the potential for dust combustion, adding up to potentially hundreds of thousands of dollars a year in prevention.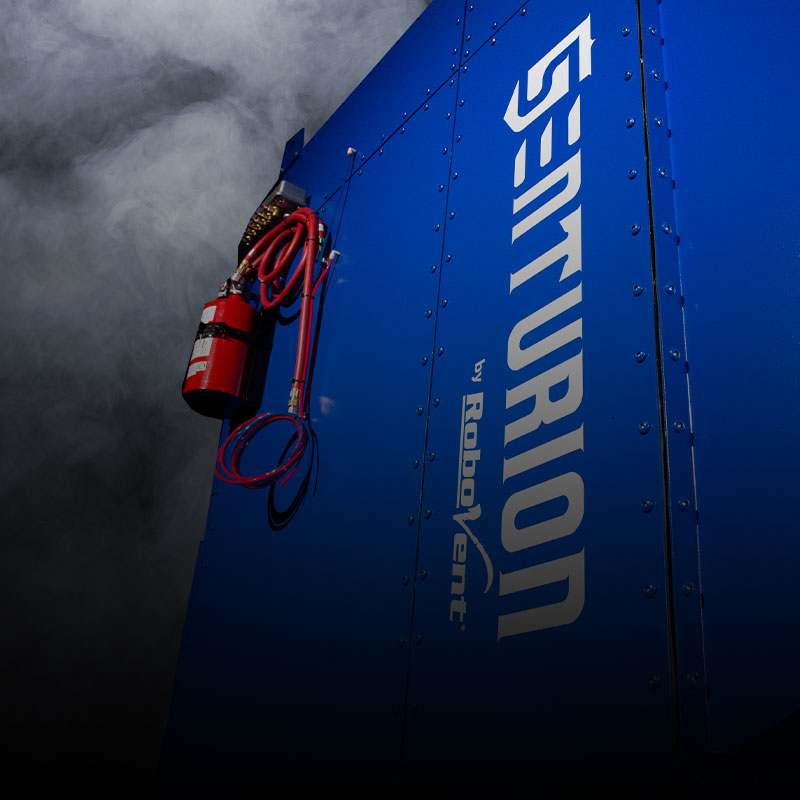 Exposure Risks for PVC Grinding Dust
In any type of plastic manufacturing, there are risks specifically regarding workplace air quality. Due to the nature of the material, the machining and grinding of plastics like PVC can create an environment that is unpleasant—and even dangerous—to work in. PVC grinding, for instance, releases chlorine in the form of dioxins—a group of hydrogen, carbon and oxygen composites that are bonded to chlorine molecules. A common name for the most toxic of the dioxins, 2,3,7,8-tetrachlorodibenzo-p-dioxin, is TCDD. And, unfortunately, TCDD is released in the grinding of PVC.
Regulations for PVC Grinding Dust Collection
The Occupational Safety and Health Administration (OSHA) regulates both "nuisance dust" and that of particular substances. One of OSHA's primary mechanisms for these regulations is the permissible exposure limit (PEL), which measures a worker's exposure to a substance as an average over an 8-hour shift. OSHA has issued around 500 PEL's.
RECOMMENDED SOLUTIONS
OTHER SOLUTIONS
TOTAL FILTRATION PARTNER
RoboVent is your full turnkey resource for clean air in industrial environments. From facility testing and engineering, to installing equipment, providing replacement filters and preventive maintenance, RoboVent is ready to manage the whole process.
NEED HELP WITH YOUR SPECIFIC APPLICATION'S DUST?
Contact one of our industrial dust experts to gain the advantage against dust-generating processes and applications.