Spire Series
ROBOTIC WELD FUME CONTROL WITH THE SMALLEST FOOTPRINT IN THE INDUSTRY
RoboVent Spire is a versatile, cost-saving alternative to centralized ducted systems for robotic weld cells. Made especially for robotic welding, Spire is designed to be directly ducted to one or two production cells. Now in three versatile sizes so you can customize fume extraction based on your airflow (CFM) and filtration requirements.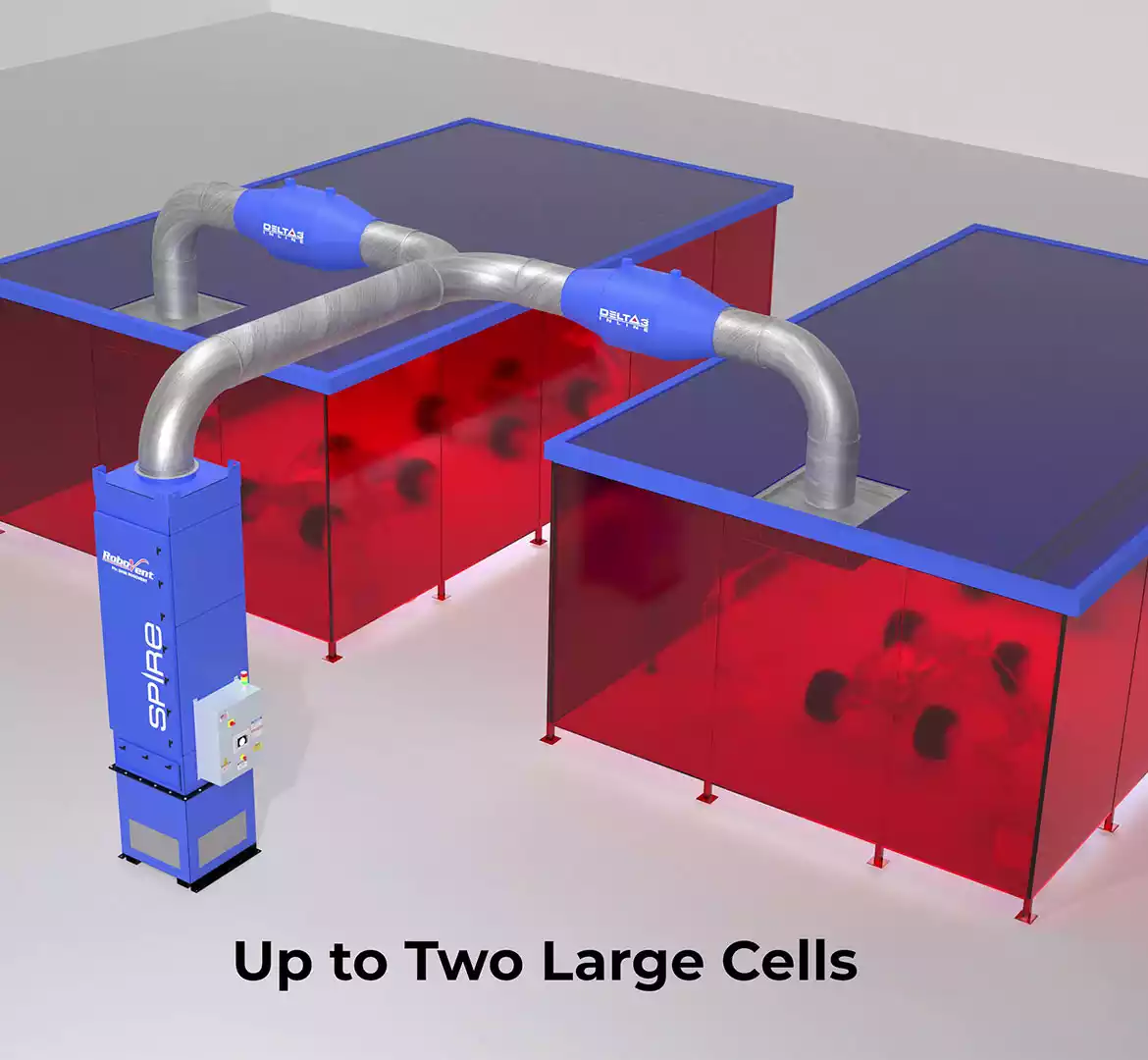 FAST INSTALLATION: Spire ships in one piece with controls completely wired. The plug-and-play design allows for fast installation and future equipment moves.
EASY MAINTENANCE: Spire makes filter change-outs and dust removal a breeze, with no tools required. Tee Latches are easy to open and close when service is required.
SMALL FOOTPRINT: The 3' x 3' footprint takes up about the same amount of floor space as a weld wire barrel, making it ideal for robotic welding cell design.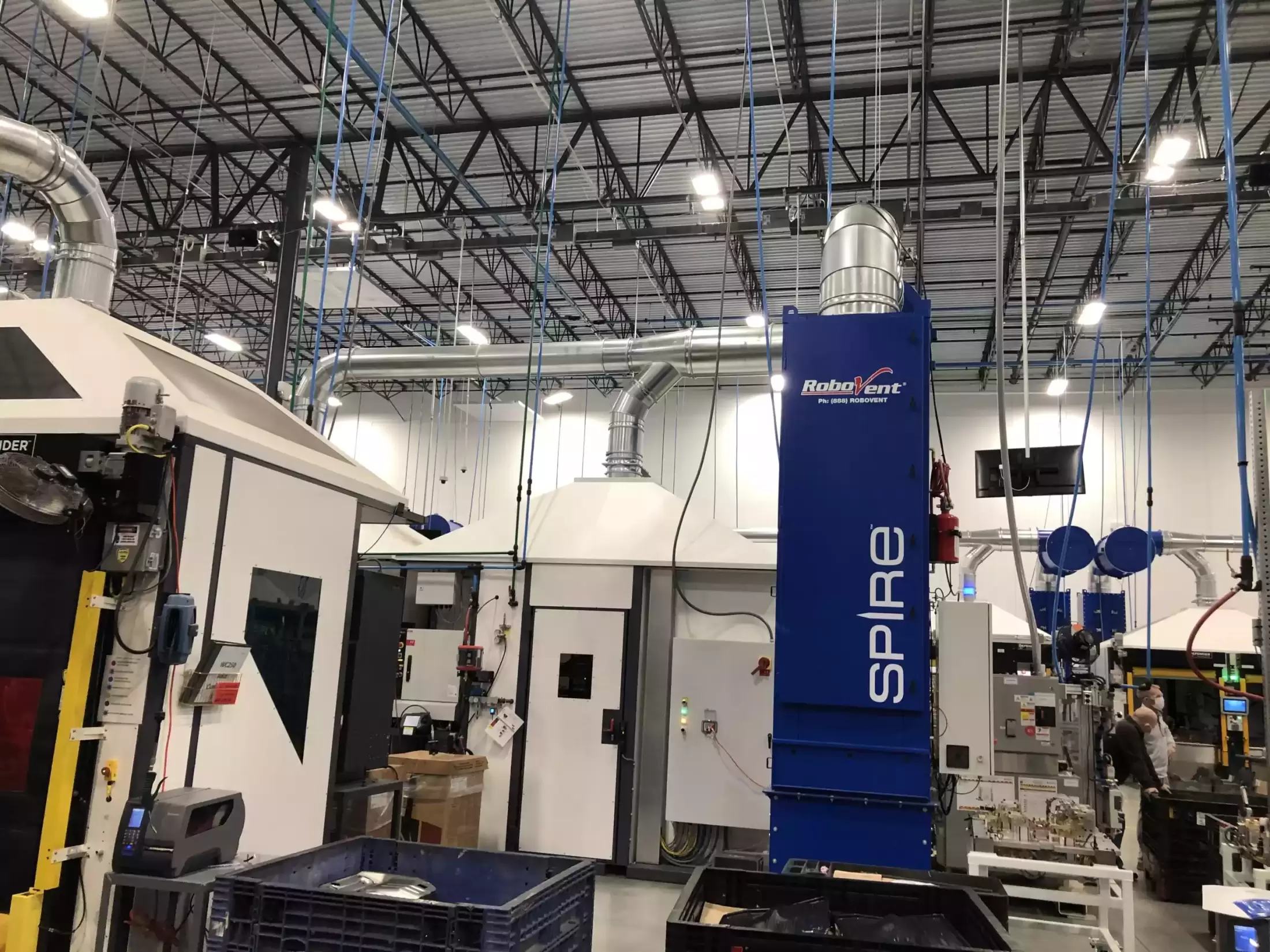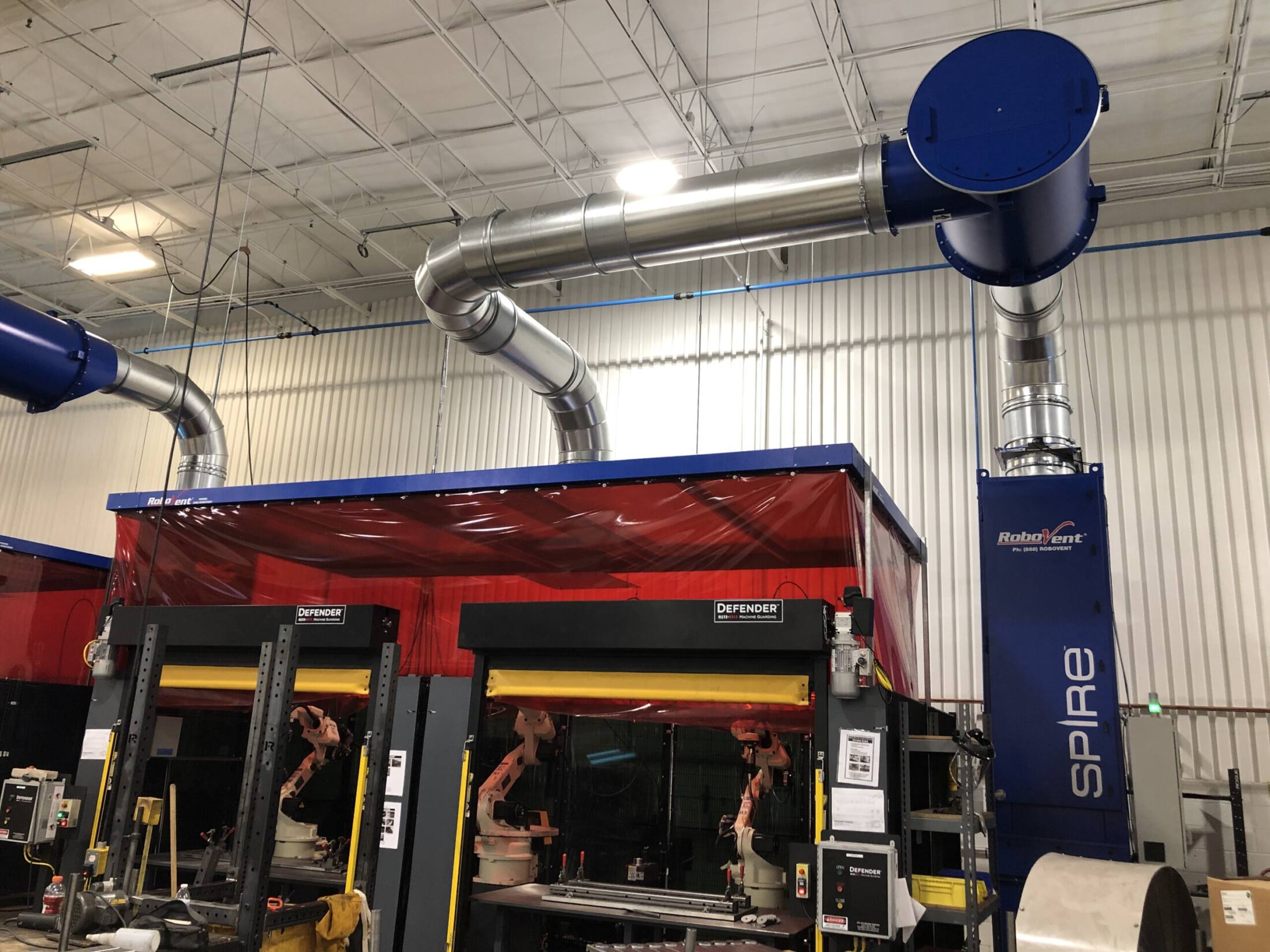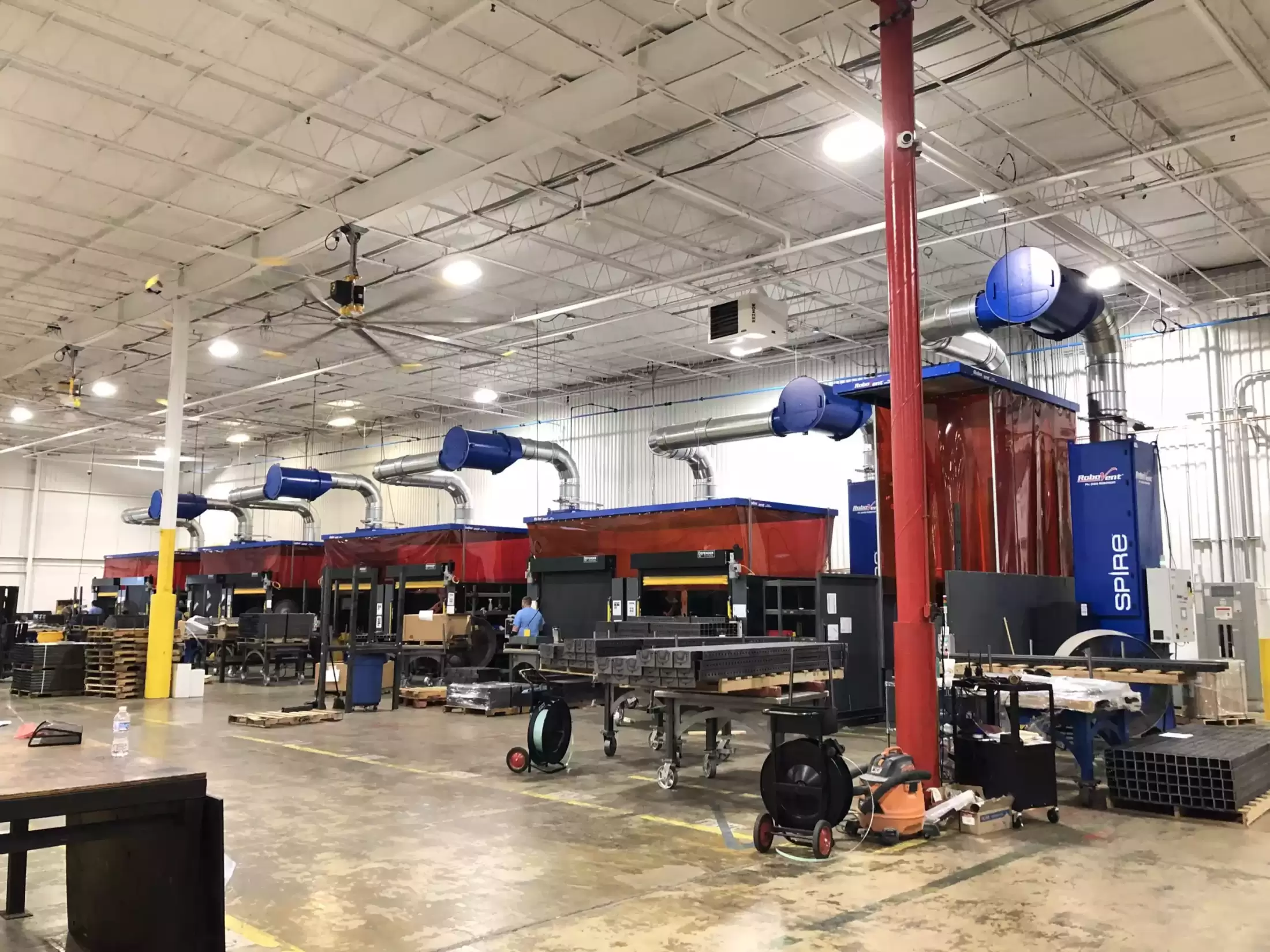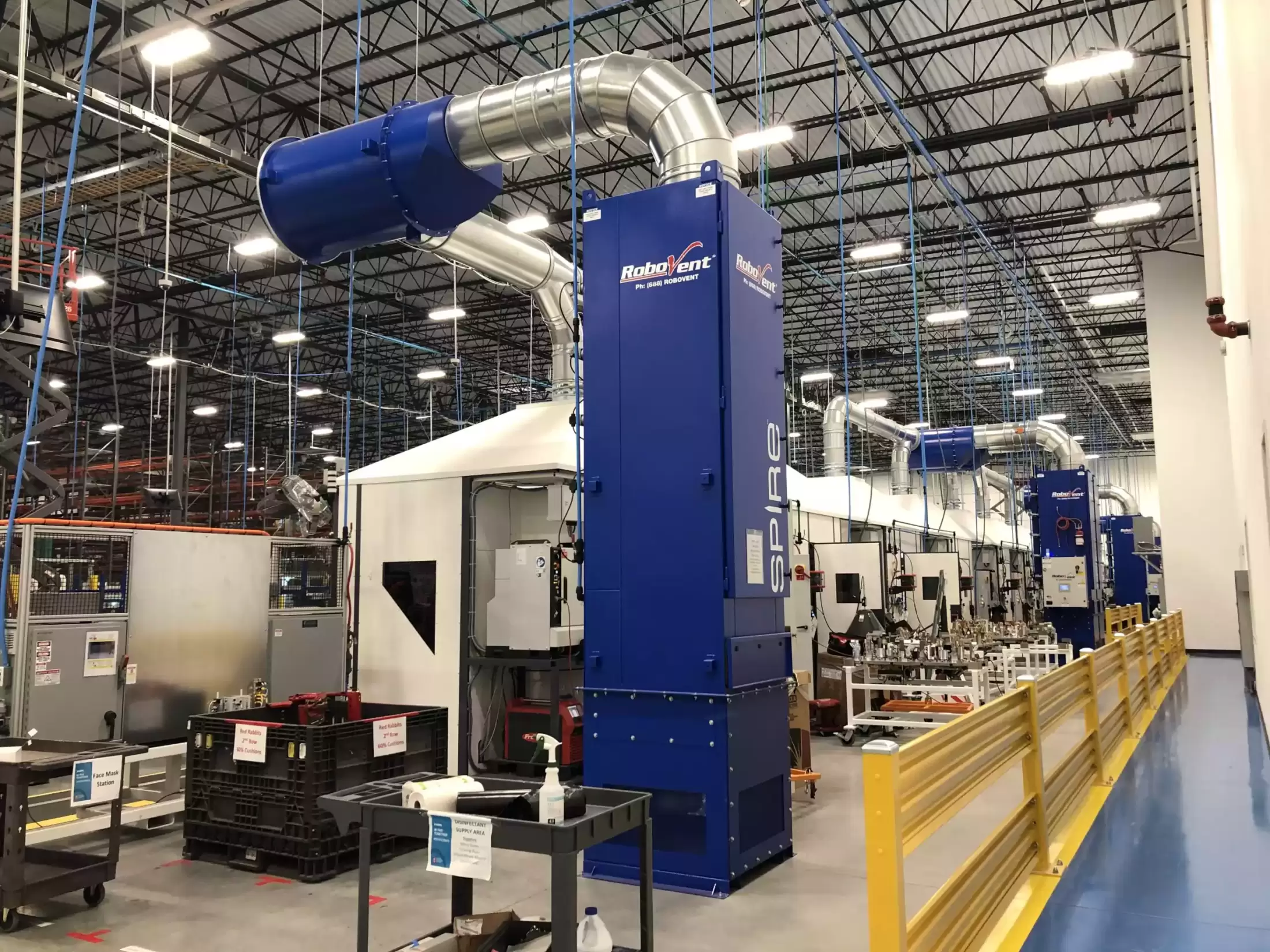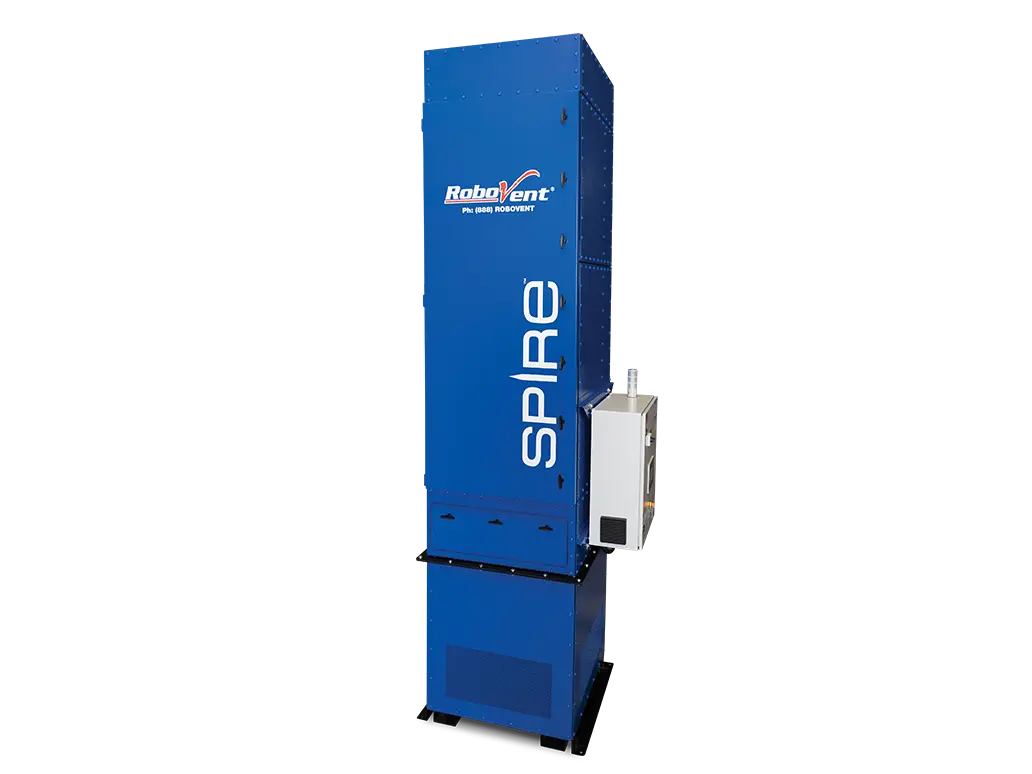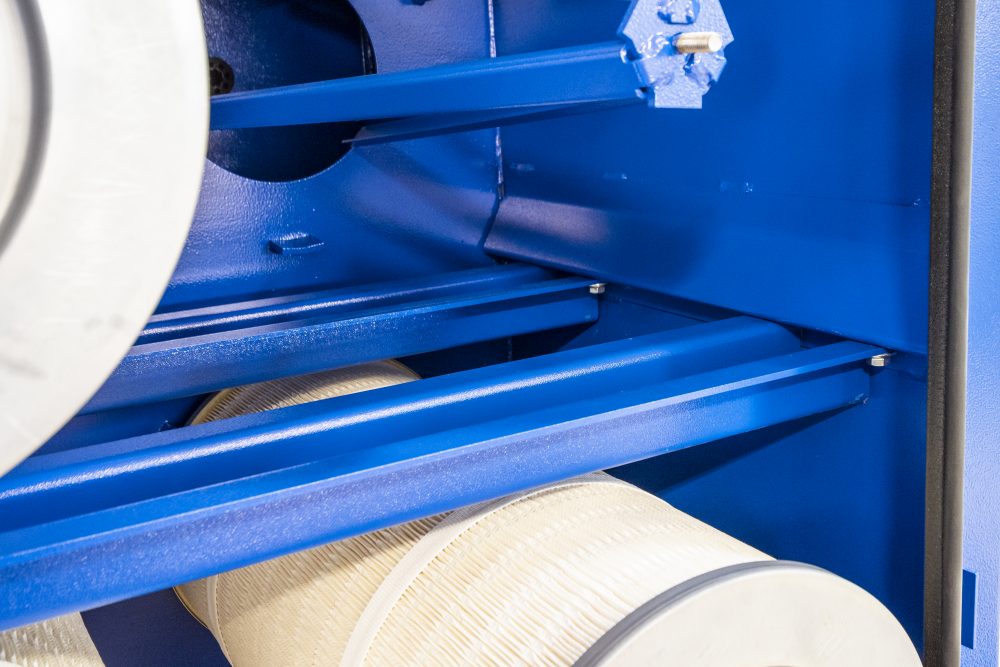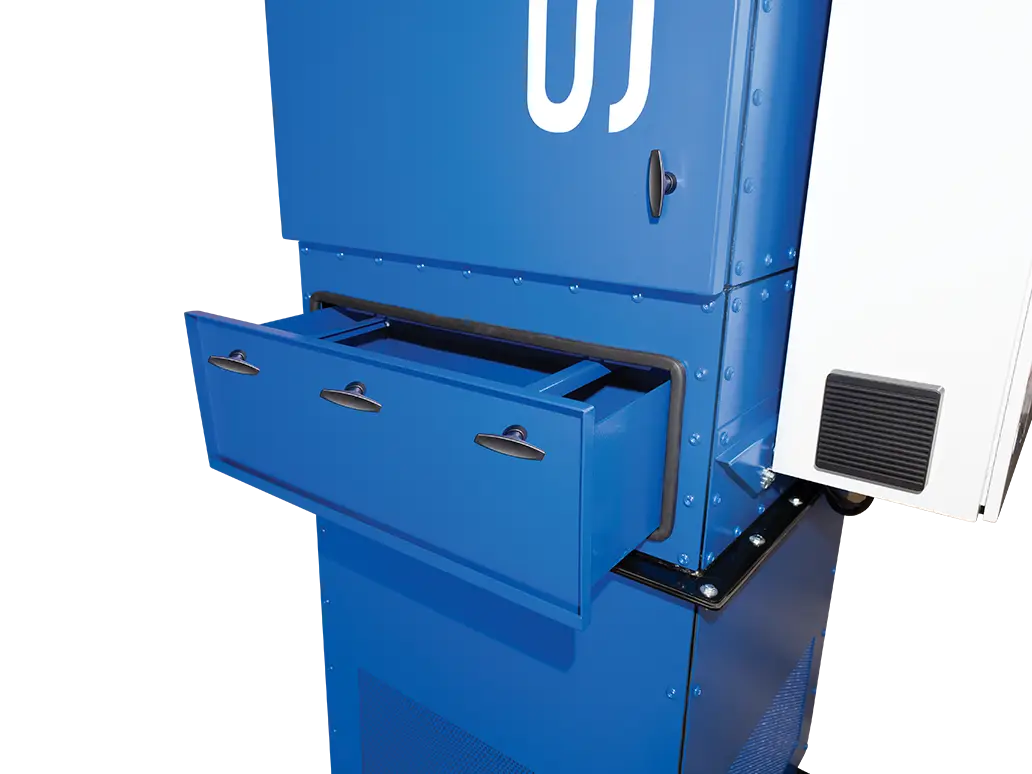 WHICH SPIRE IS RIGHT FOR YOU?
Which Spire is right for you? Single cell or multiple? Heavy-duty or light production? Spire meets the demands of today's fast-paced business environment. As your production cells move, Spire can easily move with the cell. With three ranges of CFM requirements, Spire can be used for a variety of robotic welding applications throughout your production lines. From single cells to heavy-duty production across multiple cells, Spire meets your requirements.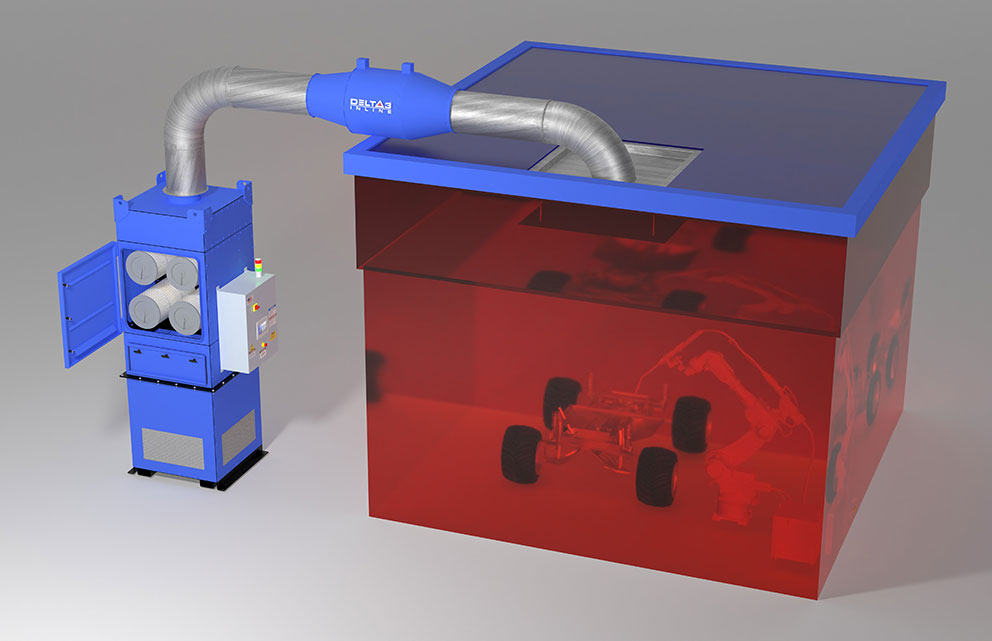 Small:
4 filter cartridges/2,200 CFM;
single robot or small 10'x10' weld cell.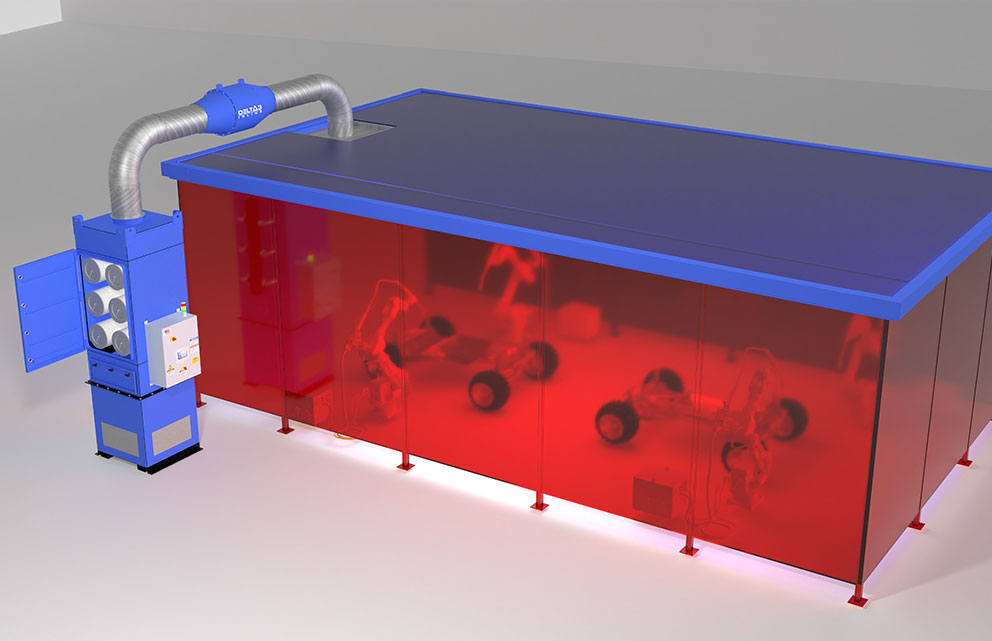 Medium:
6 filter cartridges/3,300 CFM;
larger 15' x 15' robotic cell.
Large:
10 filter cartridges/5,500 CFM;
up to two robotic weld cells.
HOW IT WORKS
DEFLECTOR PLATES: Protect the filters and provide even air distribution throughout the filter cabinet.
PULSING SYSTEM: Engineered to dislodge dust from the entire length of the filter pleats for extended filter life.
PLEATLOCK FILTERS: Up to 35% more usable filter media to capture more particulate and allow for longer times between filter changes.
EASY ACCESS FILTER CABINET: Tee latches make filter access easy with a simple turn.
ePro CONTROLS: An easy-to-use, 7" full-color HMI Control Panel for easy operation.
eDrive™ AUTOMATIC VFD: Adjusts the motor RPM to compensate for filter loading, providing energy savings and extended filter life.
SAFESENSOR™ PARTICULATE MONITORING: Advanced particulate-monitoring device to detect filter by-pass. Dust Containment: Large 15-gallon dust tray with simple pull-out mechanism for fast & easy emptying.
CLEAN AGENT GAS FIRE SUPPRESSION SYSTEM – OPTION: Dual-stage clean agent system activated by smoke or heat.
SPIRE CONFIGURATION
Flexible, movable single collectors.
Our spire configuration uses smaller collectors, one for each welding cell, ducted to the hood over the cell. This system is very flexible, simple to install and maintain, and easy to move with the welding cell. The single filter design makes filter change out fast and easy. Includes built-in spark arrestance.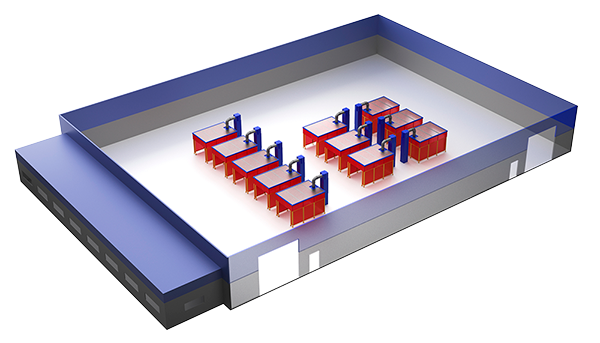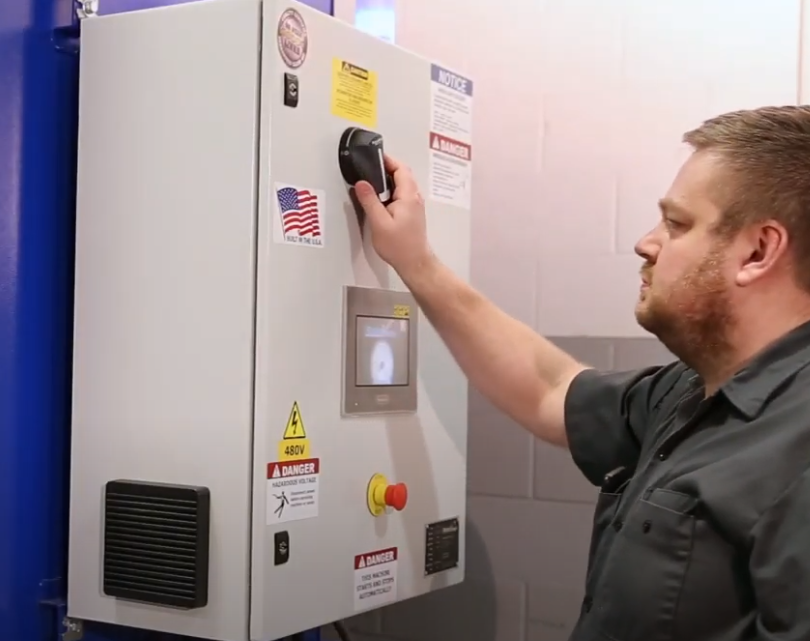 ePro CONTROLS
Flexible, movable single collectors.
This extra-large 7" full-color Human Machine Interface (HMI) is easy to see, easy to understand and gives you access to everything you need to keep your system running smoothly. You can control the pulse timing and trigger points, set filter service alarms, setup automatic run schedules, operate and control the blower speed, monitor filter pressure and see operation events all with the simple push of a couple of buttons.
CONTACT US
Contact RoboVent today to start building your custom dust collection system.