M11 PleatLock Premium Air Filter
Economy Cartridge Air Filter
M11 PleatLock filter media is a proprietary cellulose polyester blended and a popular selection for standard dust and fume applications.
RoboVent's new PleatLock technology has been engineered to outlast even the toughest competitor filter. With added dimples within the pleats, there is up to 35% more media space to capture more particulate, allowing for longer time between filter changes. This saves time and money!
Cellulose/polyester blend media
Good filtration for minimum cost
95% Maximum humidity
225 °F / 107 °C Max operating temperature
MERV 11*
Applications:
Ambient Dust
Blasting
General Industrial
Nuisance Dust
Weld Smoke
Other Light Loading Dust
* Note: MERV estimated on clean filter only. Assumes this is minimum.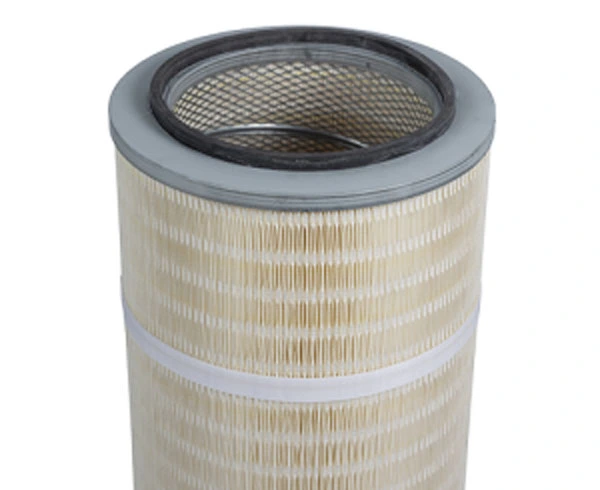 Model Number
Media Area
(ft2)
End Cap
Configuration
SF Size
(in)
OD
(in)
ID
(in)
Length
(in)
PL-10D12-M11-C
68
OPEN/CLOSED
NA
10.38
6
12
PL-12D26-M11
205
OPEN/OPEN
NA
12.75
8.38
26
PL-12D36-M11-C
284
OPEN/CLOSED
NA
12.75
8.38
36
PL-14D26-M11
233
OPEN/OPEN
NA
13.88
9.5
26
PL-14D26-M11-C
233
OPEN/CLOSED
NA
13.88
9.5
26
PL-14D26-M11-SF
233
SQUARE/CLOSED
16x16
13.88
9.5
26
PL-14D36-M11
322
OPEN/OPEN
NA
13.88
9.5
36
PL-14D36-M11-C
322
OPEN/CLOSED
NA
13.88
9.5
36
PL-14D36-M11-SF
322
SQUARE/CLOSED
16x16
13.88
9.5
36
PL-14D52-M11-SF
465
SQUARE/CLOSED
16x16
13.88
9.5
52
PL-18D16-M11
190
OPEN/OPEN
NA
17.38
12.63
16
PL-18D12-M11-C
190
OPEN/CLOSED
NA
17.38
12.63
12
PL-22D12-M11
202
OPEN/OPEN
NA
22.38
17.88
12
PL-22D14-M11-C
236
OPEN/CLOSED
NA
22.38
17.88
14
PL-22D36-M11
606
OPEN/OPEN
NA
22.38
17.88
36
PL-14D52-M11-SF
465
SQUARE/CLOSED
17x18
13.88
9.5
52
PL-22D21-M11
353
OPEN/OPEN
NA
22.38
17.88
21