MAKING A DIFFERENCE
ONE BREATH AT A TIME
At RoboVent, clean air is our passion. We've been making a difference for manufacturing and industrial workers through industrial air filtration since 1989.
ABOUT US
We started as a regional distributor of dust collection equipment in the greater Detroit area. Since then, we've grown to be an international leader in the design and manufacture of ventilation and filtration systems for some of the world's most successful manufacturing companies. In July 2022, we were acquired by Nederman and continued our journey toward becoming the greatest clean air company on the planet.
Our growth is driven by two principles: continual innovation and a relentless commitment to our customers. We take the time to listen to your concerns and goals, evaluate your facility and processes, and design a solution around you. And we'll stay with you for the long haul to make sure your equipment continues to perform. We take care of your air, so you can focus on your people and your business.
QUICK FACTS
Headquarters: Sterling Heights, Michigan
Founded: 1989
Parent company: Nederman
Employees: 120+
Locations: U.S., Canada, Mexico and distributed through partners globally
OUR PASSION
Saving lives one breath at a time by creating cleaner, healthier workspaces.
Clean air is more than our business—it's our passion! We are driven by the knowledge that the work we do directly impacts the health, safety and quality of life for manufacturing workers in the United States, Canada, Mexico and around the globe. We are making a difference for tens of thousands of people in industrial settings each year.
THE ROBOVENT PROMISE
When you work with RoboVent, you can count on world-class equipment, industry-leading expertise and service that is second to none. We don't just sell industrial filtration equipment. We take total responsibility for your system, from design and engineering to preventive maintenance. Here's what you can expect from us:
Equipment designed and manufactured right here in the U.S. for maximum durability, quality control and performance—backed by the best equipment warranty in the industry.
Turnkey service for facility testing, system design and engineering, project management and installation, and ongoing maintenance and support.
Expert advice for your toughest air quality challenges.
The Rock-Solid RoboVent Guarantee: our equipment will perform as expected, or we will make it right.

MEET THE TEAM
We know that our people are our greatest asset. That's why we recruit people who are experts in their fields and share our values and our passion for customer care. We are working together for a common purpose: leading the industry in clean air solutions for industry.
Get to know our subject matter experts.
If you need information about air quality in manufacturing environments, our specialists are available to talk. Whether you need a presentation, an article, a panel member or simply a conversation, contact us here.
A HISTORY OF EXCELLENCE
A lot has changed since we started this business in 1989. We're proud to have grown alongside our customers and to have been recognized three times as one of Inc. 5000 America's Fastest-Growing Companies. Since joining the Nederman Group in 2022, we have continued to grow and innovate with new solutions for industrial air filtration, dust collection, and fume, mist and odor control. As we move into the future, we will continue to roll out groundbreaking new products and solutions—like RoboVent Senturion. But one thing will never change: our commitment to our customers.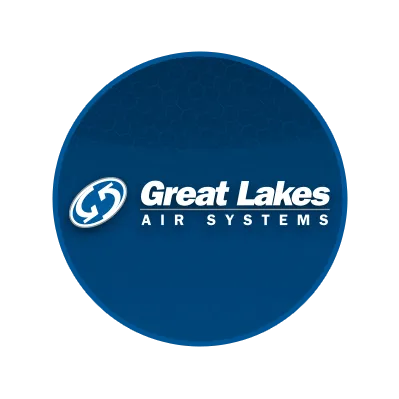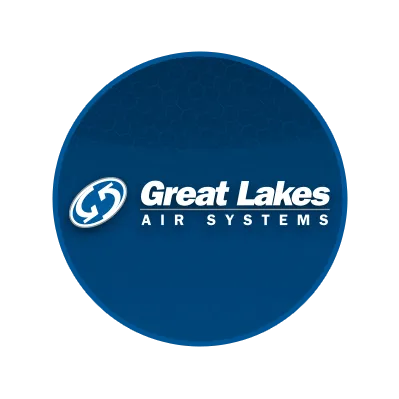 1989
•
Great Lakes Air Systems (RoboVent) is founded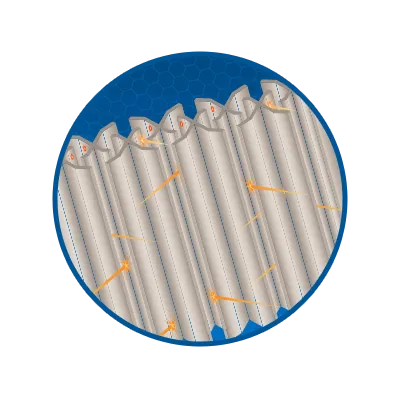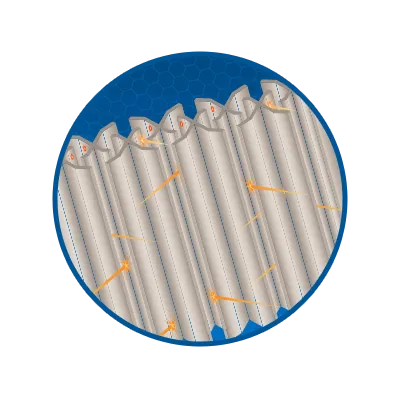 1996
•
Introduces Spark Out technology to great success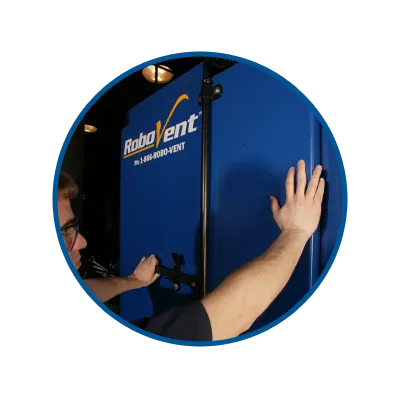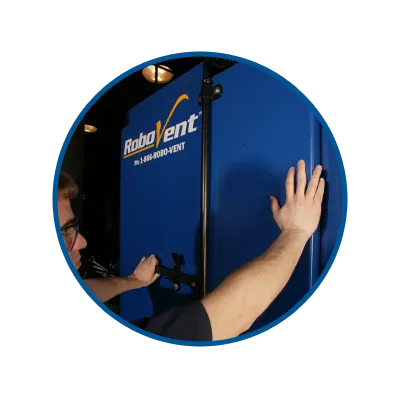 1997
•
Begins to manufacturer own dust collector line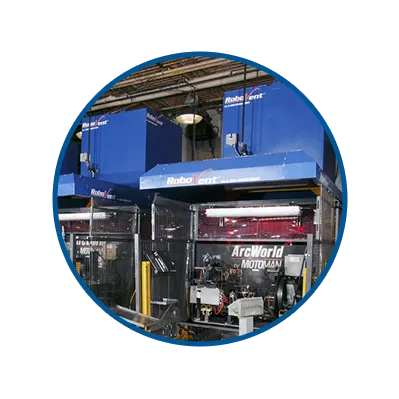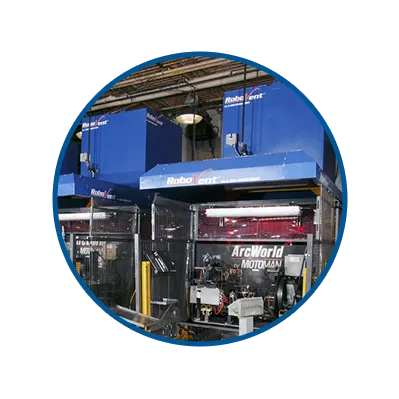 2000
•
Revolutionary FloorSaver Series units debut for welding applications
•
Trademarked the RoboVent name
•
Moves to new building in Clawson, MI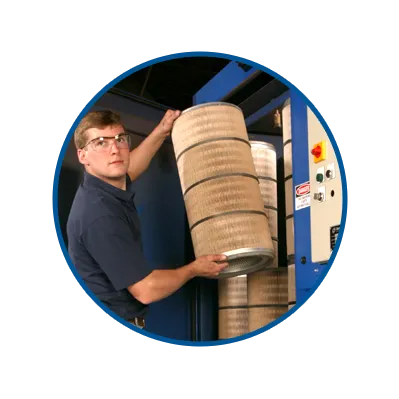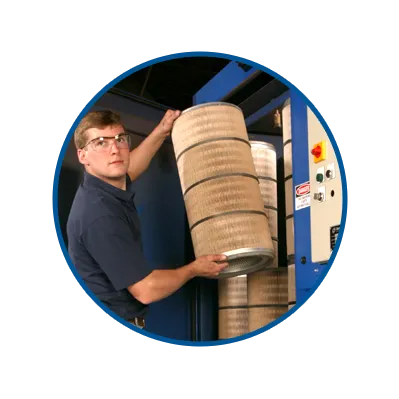 2001
•
First RoboVent dust collector unit brought to market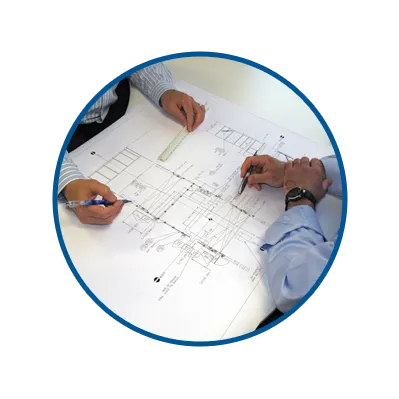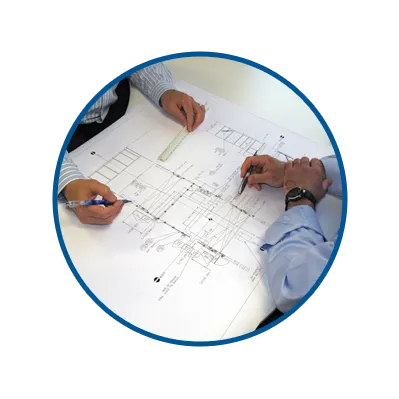 2002
•
Consolidates all engineering services in house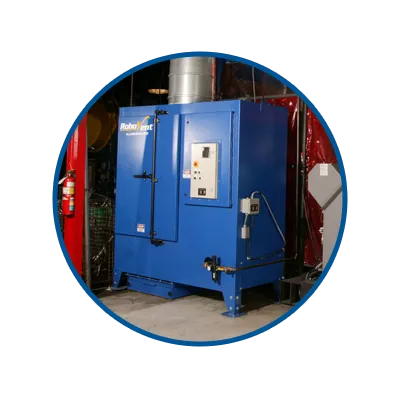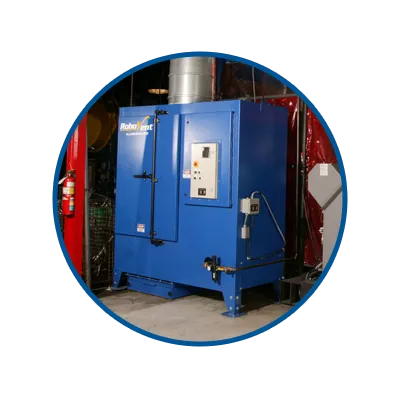 2003
•
Launches new line of cartridge dust collectors
2004
•
Launches first satellite office in Columbus, OH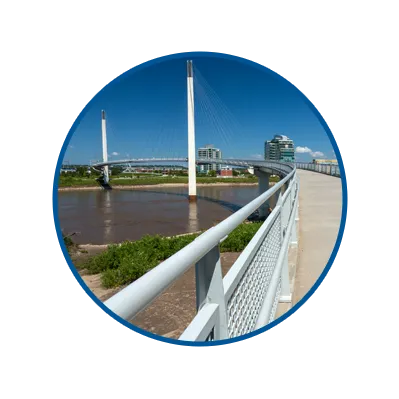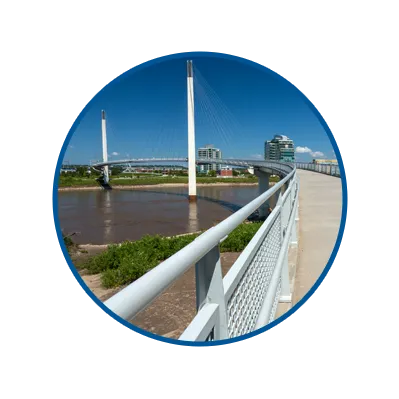 2006
•
New sales office opens in Council Bluffs, IA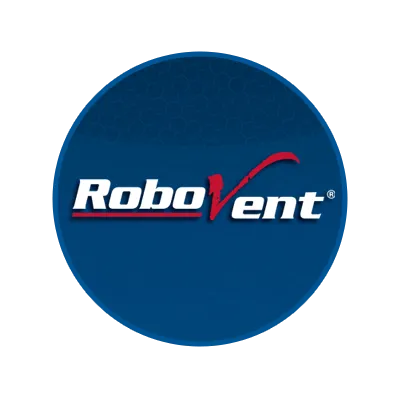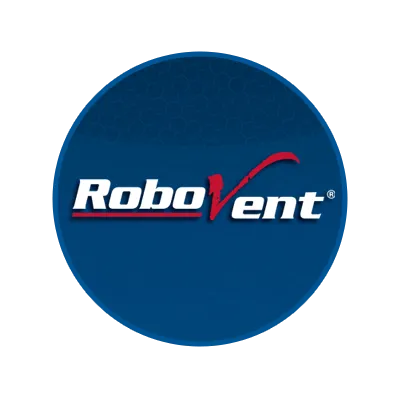 2007
•
Company name changes to RoboVent
•
Launches WeldVent line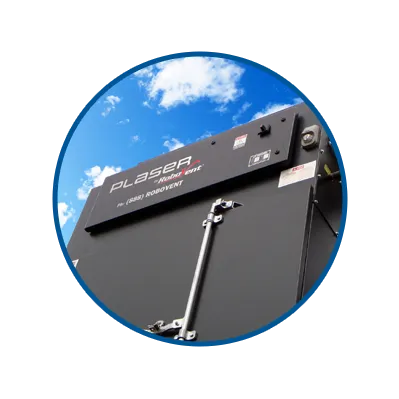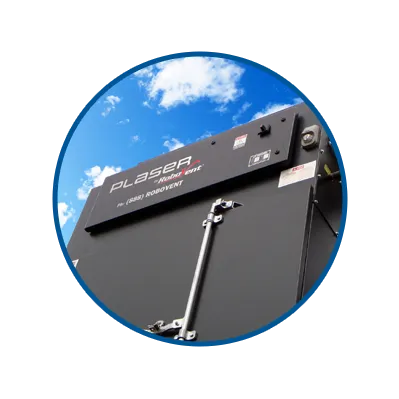 2008
•
Launches Plaser product line for metal cutting operations
•
Introduces special product line for
weld training
facilities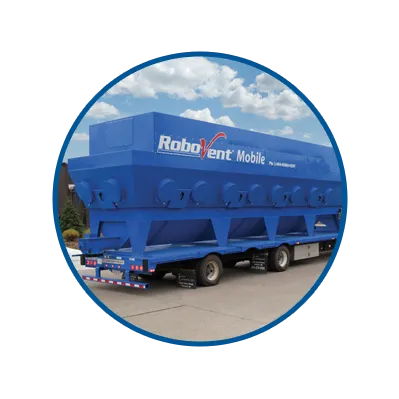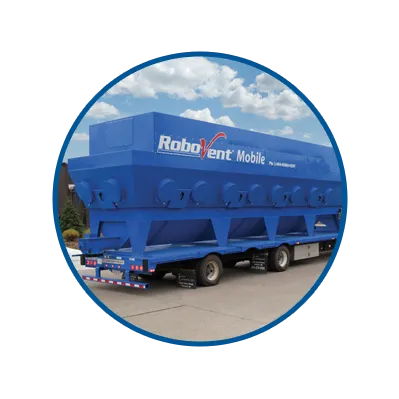 2009
•
New
Mobile Series
collector units for sandblasting hit the market to great acclaim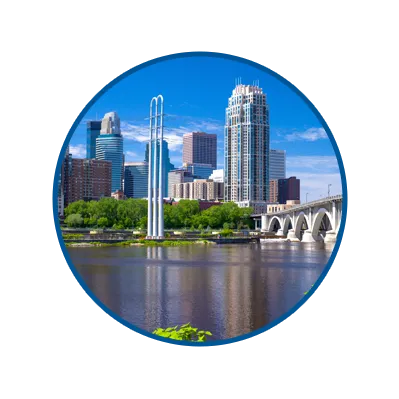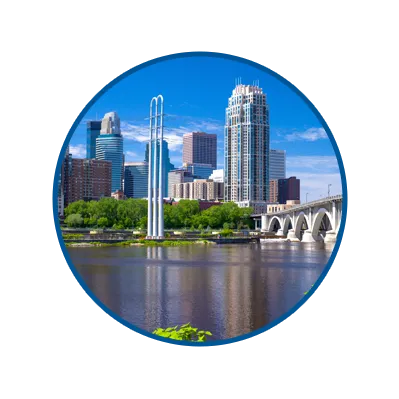 2010
•
Minneapolis, MN sales office opened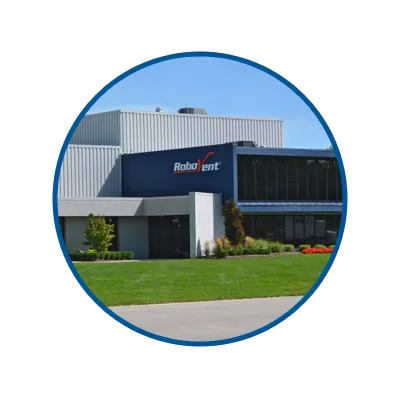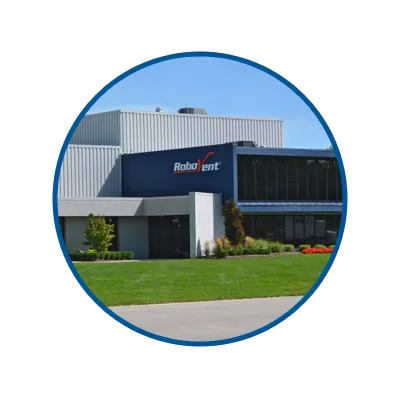 2011
•
Moves into the 56,000 sf engineering and manufacturing center in Sterling Heights, MI
•
Columbus, OH office moves into larger facility with engineering center
•
Opens Indianapolis office
•
Vortex Series
collector launched
2012
•
Milwaukee, WI and Knoxville, TN sales offices opened
•
VentMapping
launched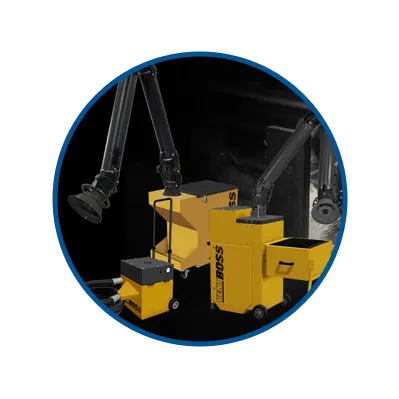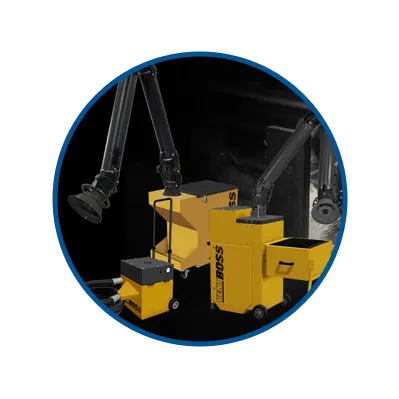 2013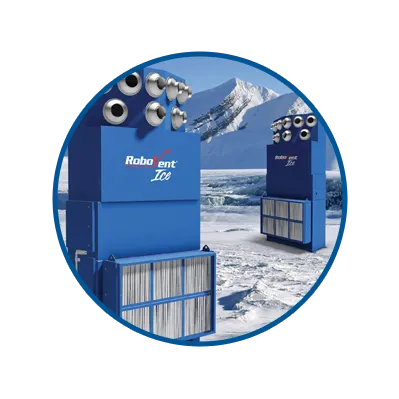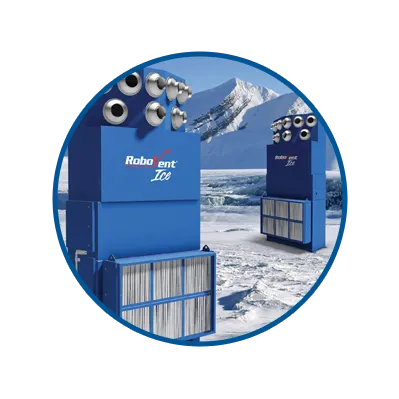 2014
•
Edmonton, AB, Regina, SK and Toronto, ON sales offices opened
•
ICE Collector
launched
•
Awarded Inc 5000 America's Fastest Growing Private Companies
•
Celebrates 25th Anniversary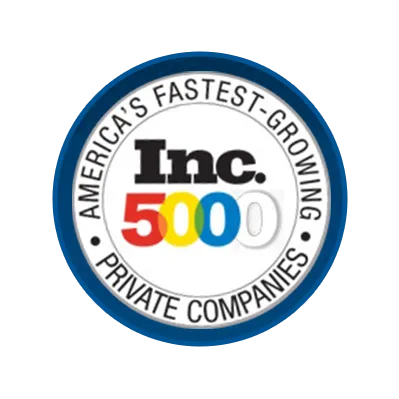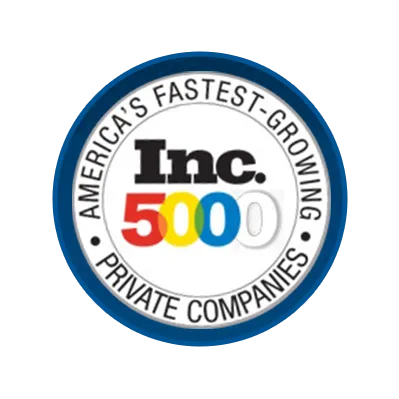 2015
•
Award for highest attended webinar by The Fabricator
•
Recognized for 2nd time on Inc 5000 America's Fastest Growing Private Companies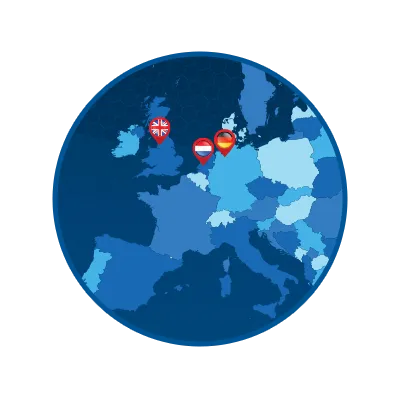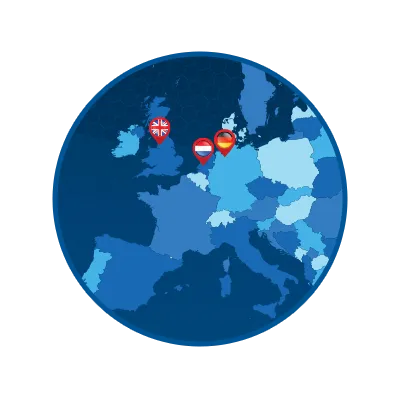 2016
•
Fusion4
,
Spire
,
Streamline Hood
,
eQ
,
Vista360
, Extractor and Mini HiVac launched
•
RoboVent Mexico: Sales offices in Aquascalientes and Monterrey
•
RoboVent Europe: Sales offices in UK, Germany and The Netherlands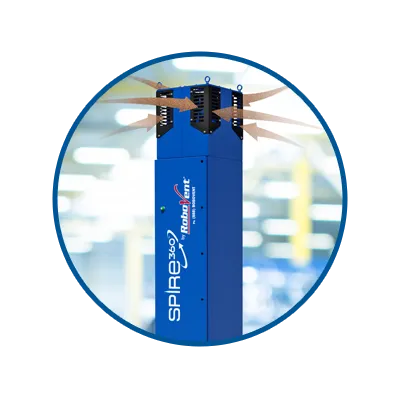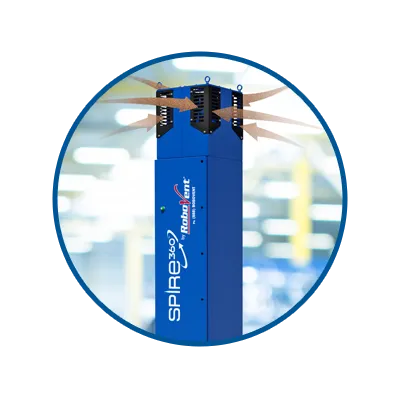 2017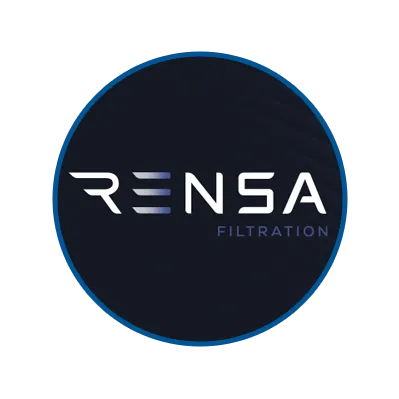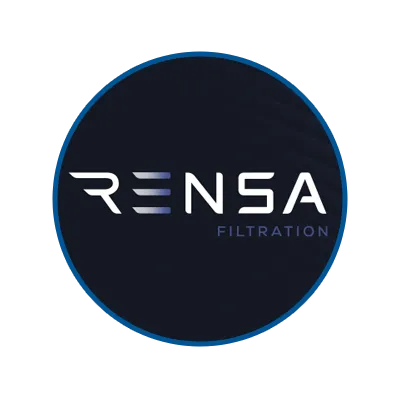 2018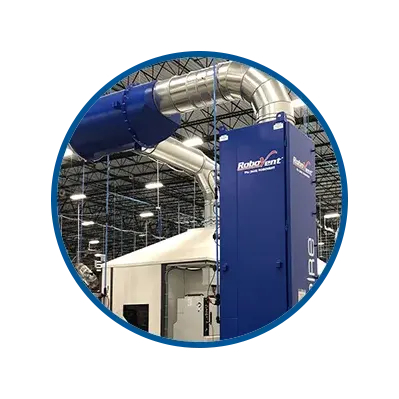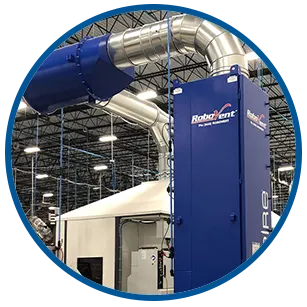 2019
•
Standard 199 utilized
•
New Spire Launched
•
Rick Kreczmer becomes RoboVent President
•
New Management Team (CEO, Engineering, Sales)
•
Revitalization of new R&D process
•
Created new filter team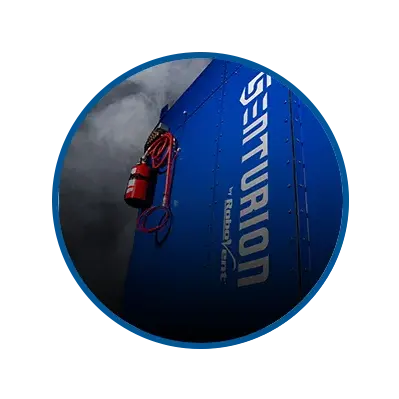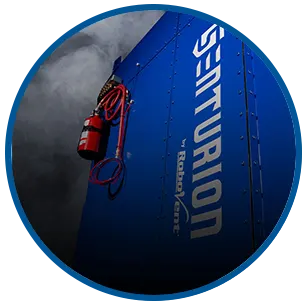 2020
•
Senturion and PRC products launched
•
Introduced new filter & equipment sections on website
•
RoboVent widens market diversification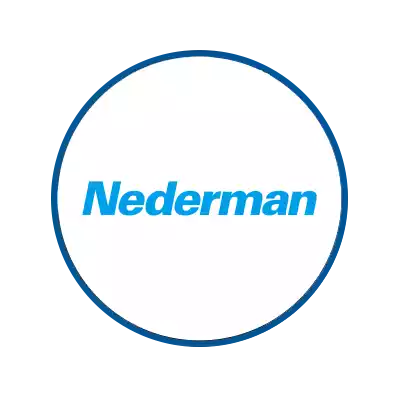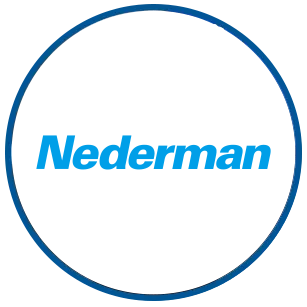 2022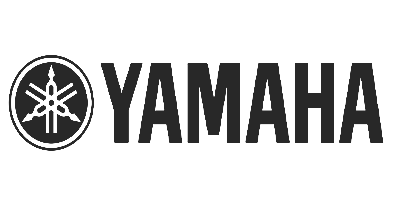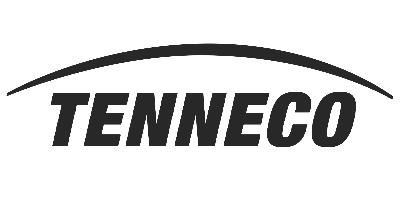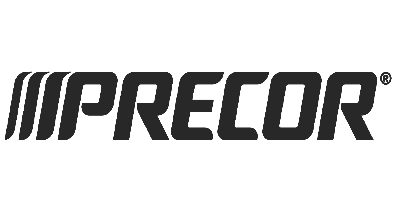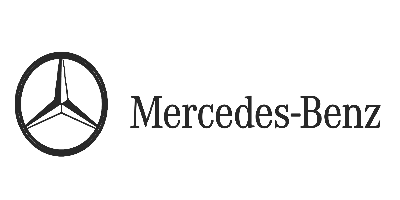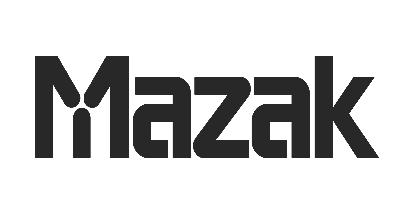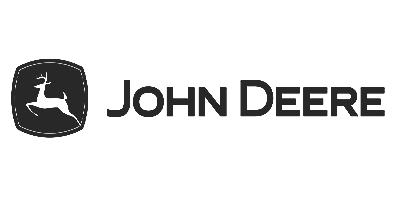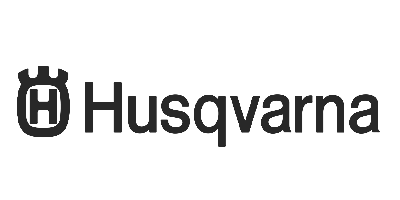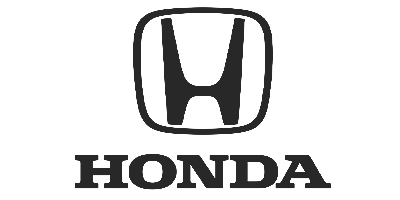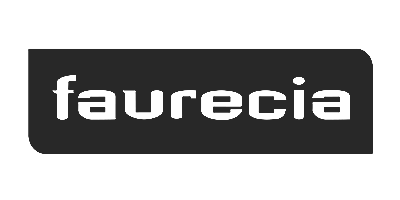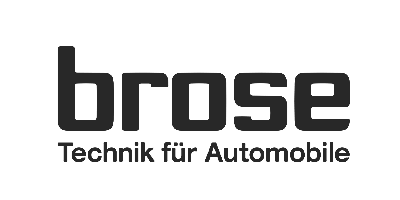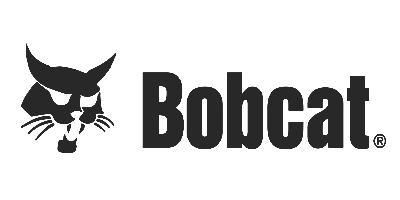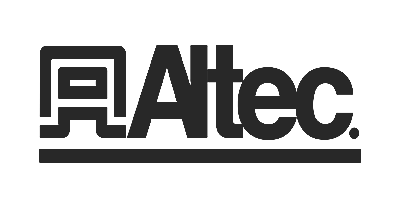 OUR CLIENTS
RoboVent serves manufacturing and industrial clients of all sizes and industries, from Fortune 100 companies to small fabrication shops. We're pleased to count all of these organizations, both large and small, among our valued customers.
AFFILIATIONS
We are proud to support and be part of organizations that are leading the way to a bright future for manufacturing.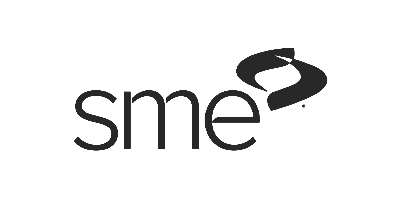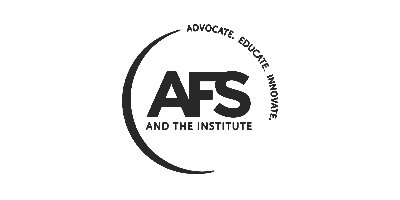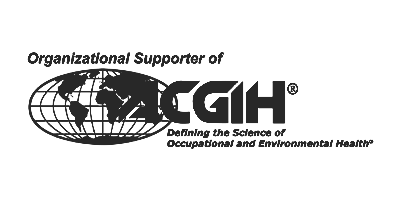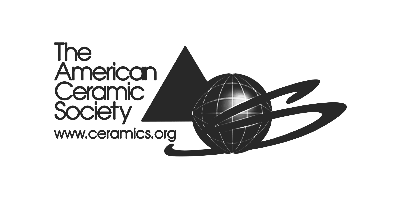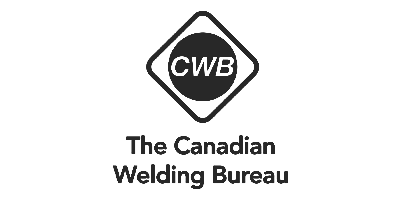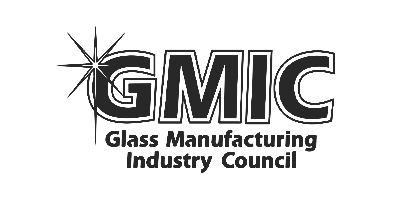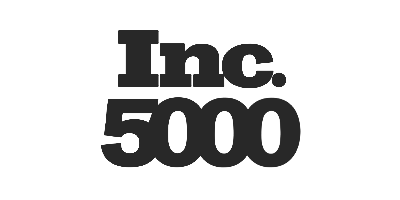 ROBOVENT, A NEDERMAN COMPANY
Nederman is an environmental technology company and a global leader in industrial air filtration dedicated to capturing, measuring, controlling and cleaning air to make industrial production more efficient, safe and sustainable. With expertise, products and turnkey solutions the Nederman Group protect people, planet and production from harmful effects of industrial processes. From duct and filters to advanced measurements technology for monitoring and control of the filtration process Nederman Group provide clean air optimized – reduced energy consumption, improved process efficiency, health and safety and compliance with laws and regulations.
Nederman is listed on Nasdaq Stockholm and present in more than 50 countries.
With local expertise and global presence our mission is clear - we shape the future for clean air.
Learn more at nedermangroup.com