CAREER OPPORTUNITIES
JOIN OUR TEAM
Are you looking for a place where you can use your skills to make a difference? Come join a dedicated, passionate team working to improve lives in manufacturing through clean air. At RoboVent, you'll find a supportive, collegial environment where you can grow your skills and advance your career.
THE ROBOVENT EXPERIENCE
At RoboVent, we've worked hard to foster a culture that brings people together and helps them thrive, personally and professionally. Perhaps that's why we have so many employees who have been with us for years or even decades. Our culture is rooted in our core values, which include:
Care for the health and safety of our employees, our customers and the environment
Honesty and integrity in interactions with colleagues, clients and partners
Teamwork and shared responsibilities within and across teams
Support for professional growth and opportunities for individual advancement
Work/life balance and a family-first atmosphere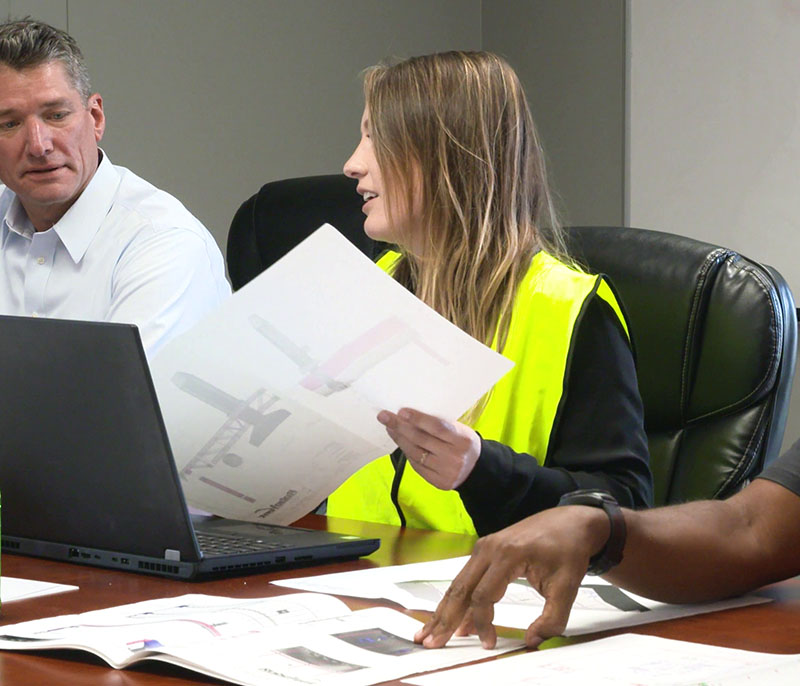 REFLECTIONS FROM OUR TEAM MEMBERS
What's it like to work at RoboVent? Hear what our team members say. These are just a few of the reasons our people love being part of the RoboVent team.
BENEFITS
RoboVent offers a competitive benefits package, including standard and optional benefits, for all full-time employees. Our benefits package includes a comprehensive healthcare plan, matching contributions for retirement savings, and paid time off. We also offer optional healthcare and insurance coverage for spouses and dependents.
Medical plan
Dental
Vision
Flexible Spending Accounts
Life and Disability Insurance
Family and Parental Leave
Paid Time Off
Employee Assistance Program
Retirement Savings Plan
Tuition Reimbursement
ABOUT US
At RoboVent, clean air is our business and our passion. We are a leader in industrial dust collection and air filtration, offering turnkey solutions for facility testing, equipment design and engineering, project management and installation, preventive maintenance and repair. As a member of the Nederman family of air filtration companies, we have access to world-class expertise and products for all types of industrial filtration. We are committed to:
Innovation in engineering and system design
Excellence in customer service and product delivery
Meeting and exceeding health and safety standards for employees and customers
Environmental stewardship and sustainability
JOIN OUR TEAM OF THOUGHT LEADERS
Have expertise to share? Or want to develop your knowledge base in the industry? At RoboVent, we highlight—and create—thought leaders through our blog, trade articles, webinars and conference presentations. It's a great place to develop your skills, build your resume and grow your reputation in the industry.
[wp_rss_retriever url="https://blog.robovent.com/rss.xml" items="10" excerpt="20" read_more="true" credits="false" source="false" new_window="true" thumbnail="200" icons="true" ajax="false"]
HEALTH & SAFETY
The safety of our people is our first priority. We provide comprehensive training that meets or exceeds OSHA requirements for all production and field staff. Whether at our manufacturing facilities or onsite with our clients, we make sure that our team members have the equipment, training and resources they need to stay safe and healthy on the job.