Delta3™ Inline Spark Arrestor
PUT THE MOST POWERFUL SPARK PROTECTION IN THE INDUSTRY TO WORK FOR YOU.
The Delta3 Inline Spark Arrestor from RoboVent offers unbeatable spark arrestance with exceptionally low pressure drop. And Delta3 Inline is built to last, with heavy- gauge steel and all-welded construction.
Industry-leading spark control and safety
Lower pressure drop for energy savings
Easy inline installation
High-quality welded construction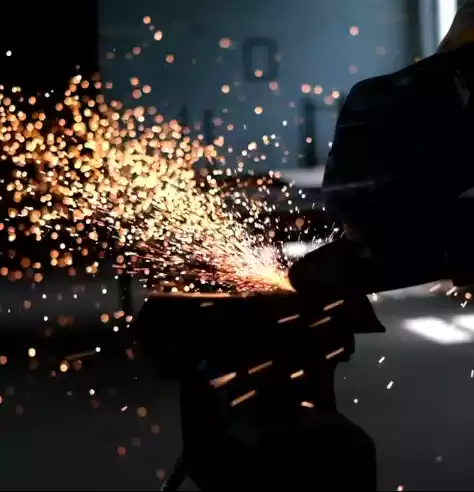 HOW IT WORKS: DELTA3 INLINE SPARK ARRESTANCE
Centrifugal action drives sparks and embers against the outer wall of the device, stripping off the thermal envelope that surrounds the spark so that the sparks are rapidly cooled and extinguished.
High air velocities are maintained on the surfaces inside the spark arrestor, minimizing particulate deposits.
Internal air turbulence is minimal, which lowers the restriction to airflow. This reduces the energy required for operation and improves filter life.
This reduces the energy required for operation and improves the filter life.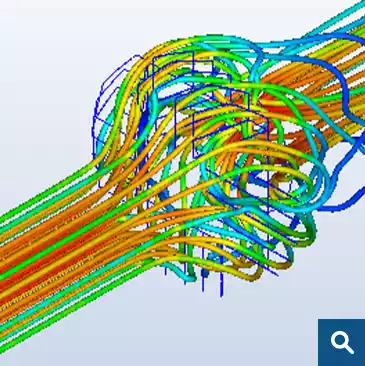 COMPARING SPARK ARRESTANCE OPTIONS
In head-to-head testing against industry leaders, Delta3 Inline extinguished the competition with the best combination of spark control and efficiency. In rigorous comparative tests, Delta 3 Inline:
No sparks passed through at all airspeeds.
Has the lowest pressure drop among all tested technologies.

DO YOU NEED SPARK ARRESTANCE?
Spark arrestance is essential for applications that produce sparks that could reach the ductwork or dust collector filter chamber. These processes include but are not limited to:
Welding
Cutting/Laser Cutting
Grinding/Filing
Abrasive Blasting/Wheel Blasting
Shot Peening/Surface Texturing
Spark Machining/Electrical Discharge Machining (EDM)
Sparks created by these processes can enter the ductwork or dust collector filter chamber, where they can easily start a dust collector fire or explosion. Under the right conditions, the filter media in the dust collector provides an ideal fuel source for a fire—especially when impregnated by potentially flammable material. These risks are intensified due to the airflow provided by the dust collection system. That's why it is important to prevent sparks from welding, cutting, grinding and other applications from entering the dust collector.
Spark arrestance helps to keep sparks out of the ductwork and/or dust collector filter chamber. A spark arrestance system should be used whenever sparks are present near the inlet of the dust collection system.
RoboVent engineers have dedicated a lot of time to researching, testing and monitoring the production of spark arrestor systems, There is no 100 percent guaranteed solution for spark arrestance on the market today and this includes the Delta3 Inline. RoboVent will work with your team to engineer the best system for your application.