SOLUTIONS FOR DUST AND FUMES IN BATCH MIXING
RoboVent has over two decades of experience solving air quality problems in manufacturing. The dusts or fumes created by batch mixing are well known to our engineers. RoboVent has powerful, efficient solutions for filtering these from a facility. Systems such as the Senturion Series feature collectors that are easy to use and inexpensive to maintain. RoboVent can propose and install a system of any size to meet your specific needs.
If your previous answer to dust was to exhaust it to the outdoors, a RoboVent filtration solution will instantly save you a lot of energy. By filtering your air and returning it to your facility (where legally possible), you will also save on heating and cooling bills.
As always, RoboVent guarantees satisfaction. Our manufacturing standards are the highest in the industry, and our warranty is the best in the business.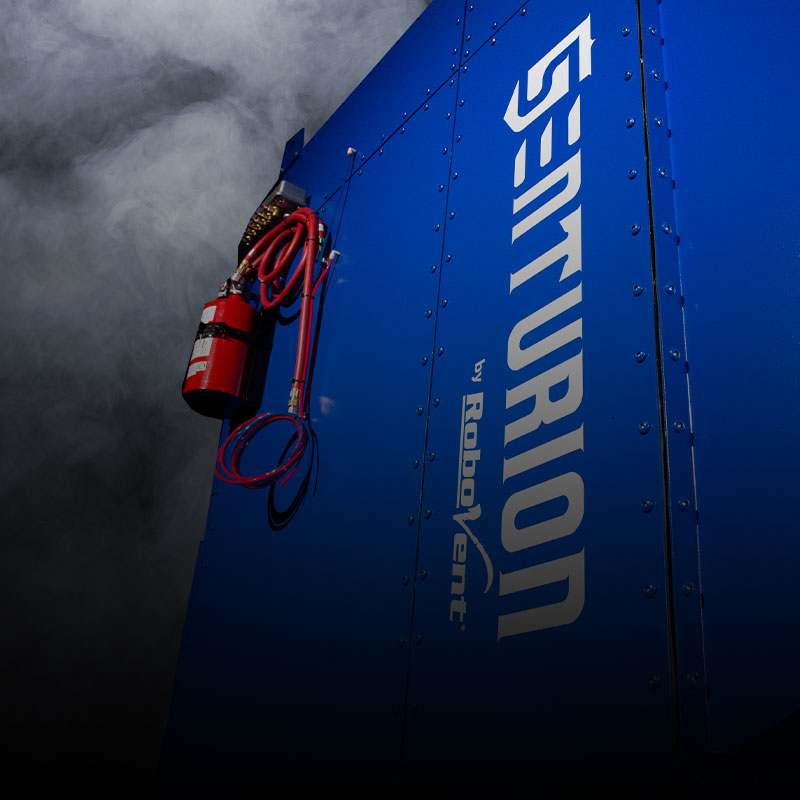 Dust and Fume Collection Challenges in Batch Mixing
A good example of the pressing need for batch mixing operations to look at their air quality is the current shakeup in crystalline silica regulations. In 2016, the Occupational Safety and Health Administration (OSHA) issued rules to tighten regulation of this dust in the workplace. For years, the evidence had been growing that previous limits on crystalline silica dust were not keeping workers safe. This dust has been implicated in numerous respiratory problems, from chronic bronchitis to lung cancer. Since batch mixing often includes raw materials that contain crystalline silica, manufacturers need to be aware of the new standards.
RECOMMENDED SOLUTIONS
OTHER SOLUTIONS
TOTAL FILTRATION PARTNER
RoboVent is your full turnkey resource for clean air in industrial environments. From facility testing and engineering, to installing equipment, providing replacement filters and preventive maintenance, RoboVent is ready to manage the whole process.
CONTACT US
Contact one of our industrial dust experts to gain the advantage against dust-generating processes and applications.