SOLUTIONS FOR LASER CUTTING DUST
Whether it's a source capture solution, such as a fume arm or custom hood, or an ambient capture solution that cleans the air of your entire facility, RoboVent has a solution for your laser cutting operation. If your situation is complex and requires consultation, RoboVent's VentMapping process identifies the problem, models your facility's airflow and allows our engineers to propose the ideal solution. In all of these cases, satisfaction and performance are guaranteed.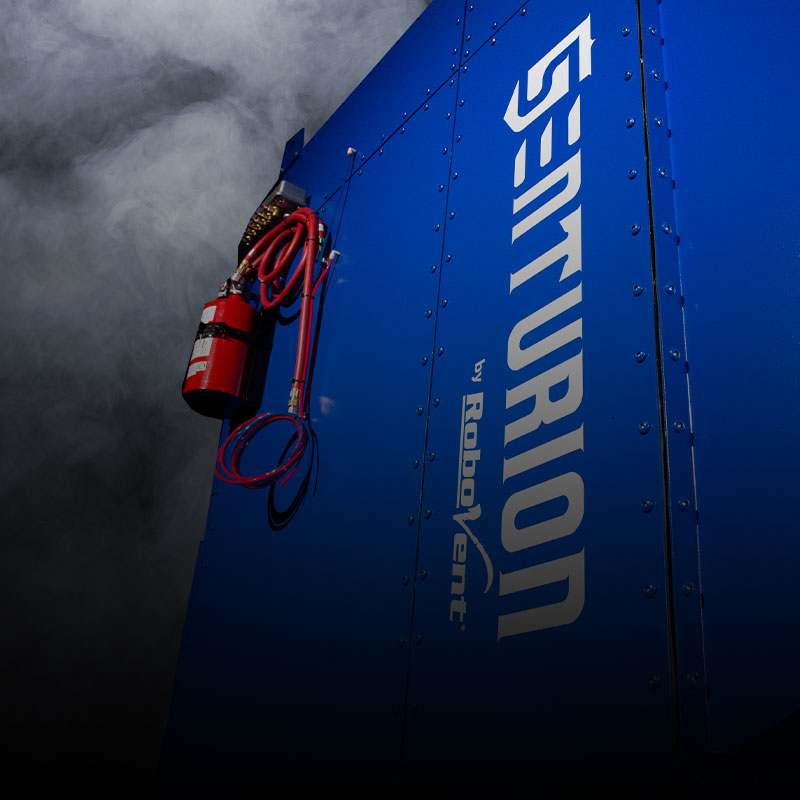 Exposure Risks for Laser Cutting Dust
In some ways, laser cutting is a safer metalworking process than many others. Sure, there is a high-powered laser involved, but the process is fast and hands-off. However, the dust created by laser cutting is a serious inhalation hazard. The intense heat involved in the process creates particulates in the sub-micron size; the smaller the particulate, the easier it is inhaled and absorbed into the body.
Regulations for Laser Cutting Dust
"Permissible exposure limits" (PEL's) are set by OSHA to limit many individual toxic dusts. (A limit for nuisance dust exists, as well.) These limits are measurements of how much of a substance a worker can be exposed to over an 8-hour shift (using a time-weighted average). Here is a list of a few sample PEL's that pertain to metals that might be found in metalworking dust:
RECOMMENDED SOLUTIONS
OTHER SOLUTIONS
TOTAL FILTRATION PARTNER
RoboVent is your full turnkey resource for clean air in industrial environments. From facility testing and engineering, to installing equipment, providing replacement filters and preventive maintenance, RoboVent is ready to manage the whole process.
CONTACT US
Contact one of our industrial dust experts to gain the advantage against dust-generating processes and applications.