SOLUTIONS FOR WOODWORKING DUST COLLECTION
RoboVent offers a wide variety of wood dust collectors and engineering services. While wood dust is not toxic, its major challenge is its high volume. A source capture solution would allow you to collect dust at its point of origin. An ambient capture system, on the other hand, collects dust from the entire facility. RoboVent offers industry-leading dust collectors of both types. RoboVent can also integrate the two, for an even more comprehensive solution.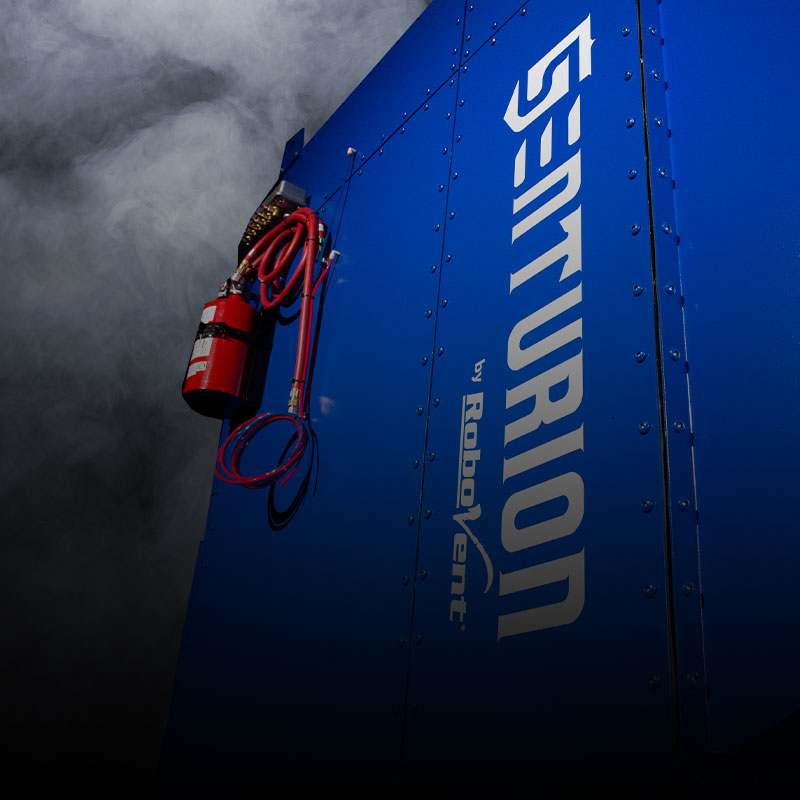 Exposure Risks and Regulations for Woodworking and Workshop Dust
Cutting and sanding in a woodworking facility and workshops causes dust problems for workers in the immediate vicinity, as well as for those farther away. Wood shop dust has both external and internal effects on the body. Some compounds in wood, such as those found in sap, can be irritating to the skin, causing dermatitis and other allergic reactions. The skin can be sensitized to wood dust, as well. If this happens, even low-level exposure to the dust can cause a reaction. Skin and eye irritation is common around wood dust, as well as prolonged colds.
Regulations for Controlling Woodworking Dust
The Occupational Safety and Health Administration (OSHA) regulates wood dust in the workplace. It does this by issuing permissible exposure limits (PEL's) for the dust. Regulations address two kinds of dust: nuisance dust and "total dust, respirable fraction." OSHA's limit for nuisance dust is 15 mg/m3. The limit for respirable dust is 5 mg/m3. The limit for respirable dust is more stringent because it is more harmful to workers. This latter limit is measured over an 8-hour time-weighted average.
RECOMMENDED SOLUTIONS
OTHER SOLUTIONS
TOTAL FILTRATION PARTNER
RoboVent is your full turnkey resource for clean air in industrial environments. From facility testing and engineering, to installing equipment, providing replacement filters and preventive maintenance, RoboVent is ready to manage the whole process.
CONTACT US
Contact one of our industrial dust experts to gain the advantage against dust-generating processes and applications.