PROJECT MANAGEMENT AND INSTALLATION
TURNKEY INSTALLATION SERVICES FOR INDUSTRIAL DUST COLLECTORS AND INDUSTRIAL AIR FILTRATION
The safe and effective performance of your industrial dust collector or ventilation system begins with proper installation. Get it done right with the project management and installation pros at RoboVent.
Fast, friendly turnkey service
Certified RoboVent installation technicians
Professional project management
100% satisfaction guarantee
INSTALLATION AND PROJECT MANAGEMENT FOR INDUSTRIAL AIR FILTRATION
From dust collector installation to complex whole-facility air filtration solutions, count on RoboVent to get it done—and get it done right. We are experts in industrial air filtration installation. Your project manager will work with you every step of the way to ensure that your installation project is done correctly, on time and on budget. We take care of everything, from making sure the right parts are ordered and delivered, to the installation process, to testing your system to ensure everything is working exactly as expected. And when your installation is complete, we'll train your operators and set up a maintenance schedule to keep your dust collection system in top working order.

DUST COLLECTOR & VENTILATION SYSTEM INSTALLATION EXPERTS
When you work with RoboVent, you're working with knowledgeable experts in industrial dust collection and ventilation system design, engineering and installation. We work with you every step of the way to ensure that your project is completed on time and on schedule and your final system is operating at optimal efficiency.
Rapid scheduling • Effective communication • Turnkey service • Minimal downtime
We hire, train and certify our own installation teams—you'll never work with an uncertified third-party installer. All of our installers are thoroughly trained and certified in all applicable OSHA safety standards and in industrial dust collection/ventilation system design.
Every project is managed by a knowledgeable and professional project manager, not a salesperson. Your project manager acts as your primary point of contact for planning, scheduling and questions and leads your project team. They'll keep you informed every step of the way, so you're never left guessing about the status of your project.
We know downtime is expensive, so we work with you to schedule your installation to minimize disruptions to your production schedule. Your work will be completed safely and efficiently, so you can get up and running as quickly as possible.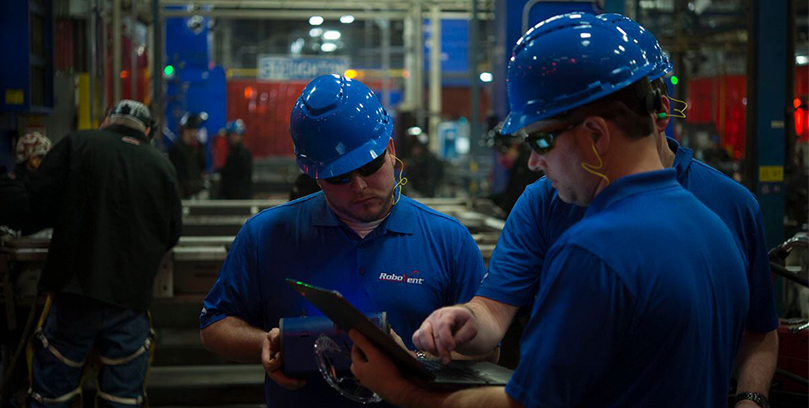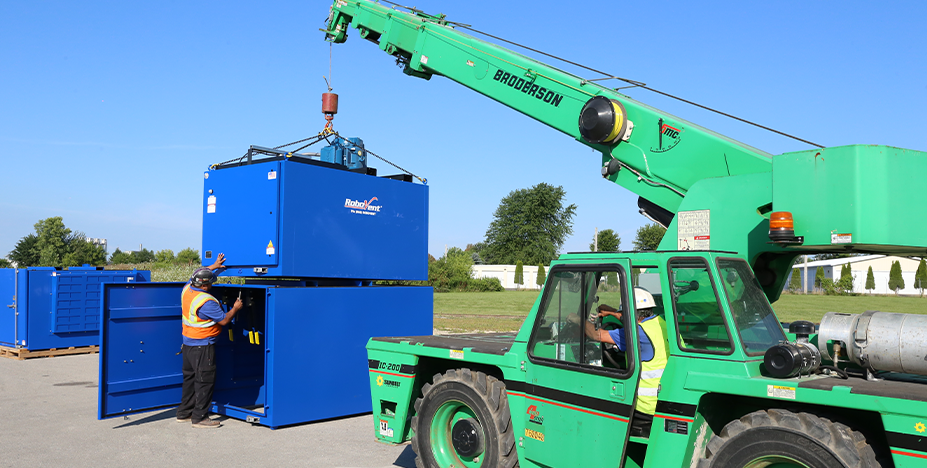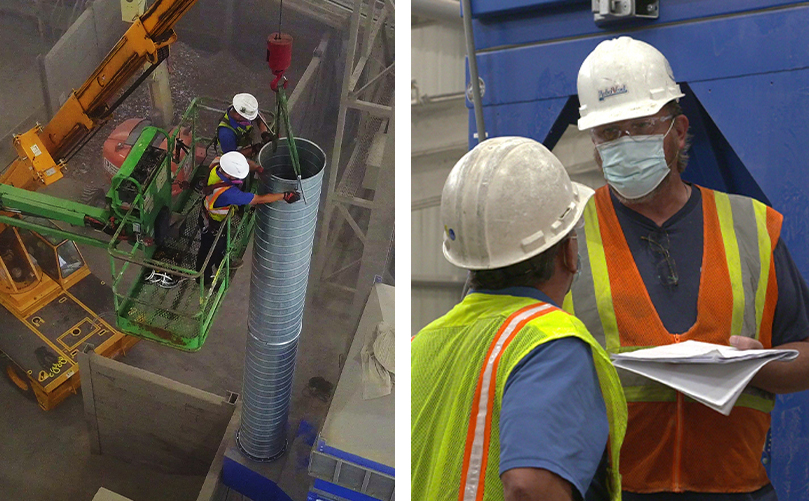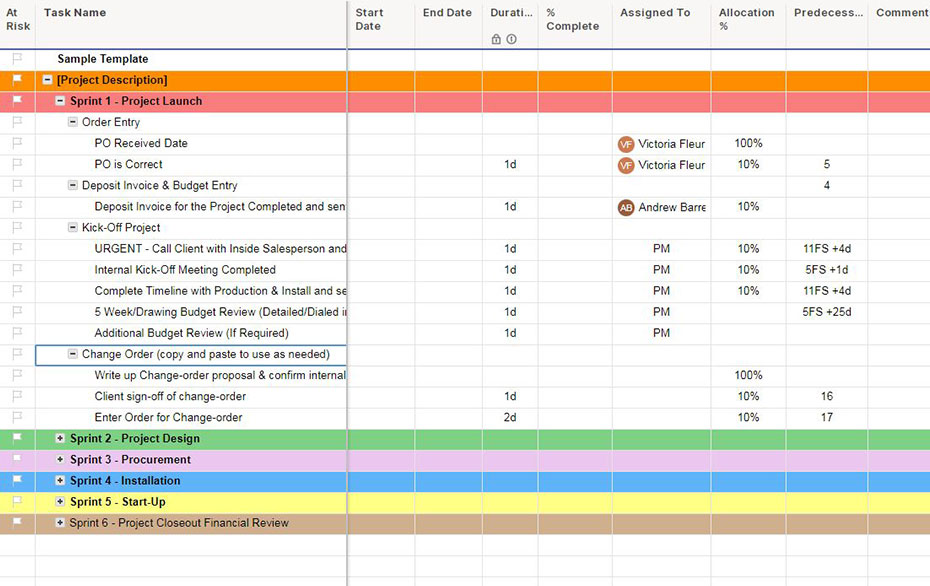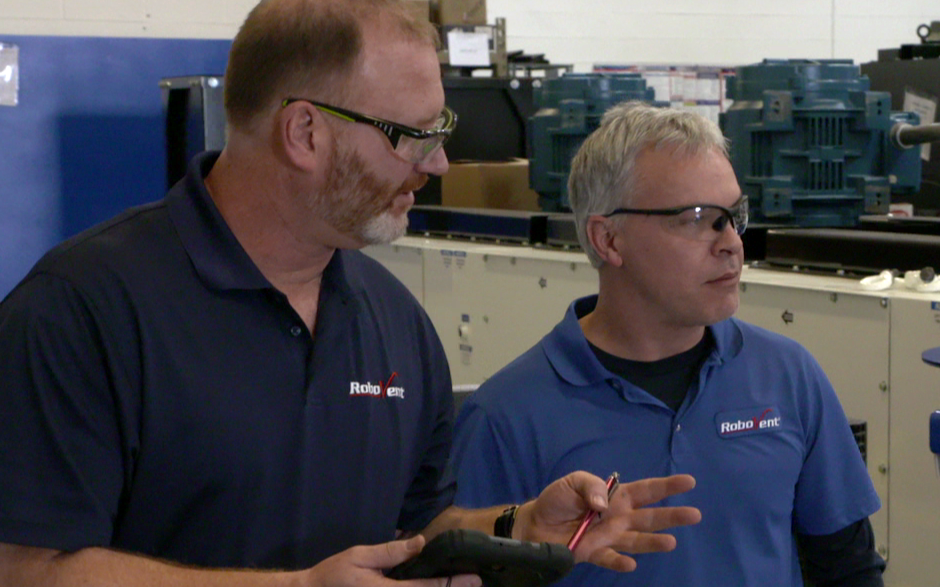 MANAGING ALL ASPECTS OF THE INSTALLATION
We provide turnkey project management and installation services, so you don't have to worry about a thing. Our systematic process ensures that your project is managed effectively from start to finish.
When we receive your signed purchase order, your sales engineer will turn your
account over to a project manager, who will lead you through every step of your
installation project.
Your project manager will ensure that all parts are ordered and shipped on
schedule and work with you to schedule an installation time that works for you.
They will be your point of contact throughout the process to answer questions and
troubleshoot any issues that should arise.
INDUSTRIAL AIR FILTRATION SYSTEM INSTALLATION, MAINTENANCE AND REPAIR
We don't walk away after the install is complete. Your RoboVent team will be with you for the long haul to ensure the continued optimal performance of your air filtration system. In addition to installation, we provide preventive maintenance, testing and repair—for our own equipment, and for our competitors. And when you sign up for a service agreement on new RoboVent equipment, we'll extend your warranty on all parts and service for a full 15 years!
Preventive Maintenance • System Testing • Emergency Repair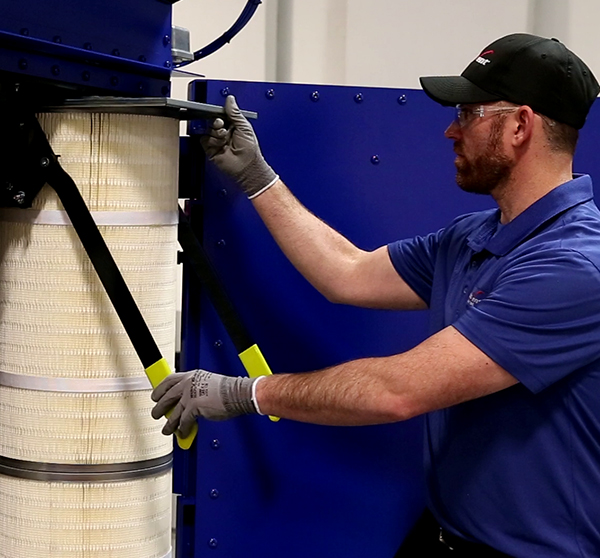 TALK TO AN EXPERT
Start the conversation and get your project rolling with assistance from RoboVent experts.