ENGINEERING SERVICES
Facility Testing, System Design and Engineering for Industrial Air Filtration
Clean air starts with science. At RoboVent, industrial air filtration system design combines ACGIH recommended practices with a solid understanding of the physics of air. We don't just sell equipment. We design and engineer air quality systems around your specific processes, facility layout, dust hazard level and clean air goals. And we take full responsibility for every project we deliver, so you are guaranteed a solution that delivers the results you expect.
Industrial Air Filtration System Design and Engineering
Facility Air Quality Testing and Dust Hazard Analysis (DHA)
VentMapping Engineering Services
Solution Specification and Implementation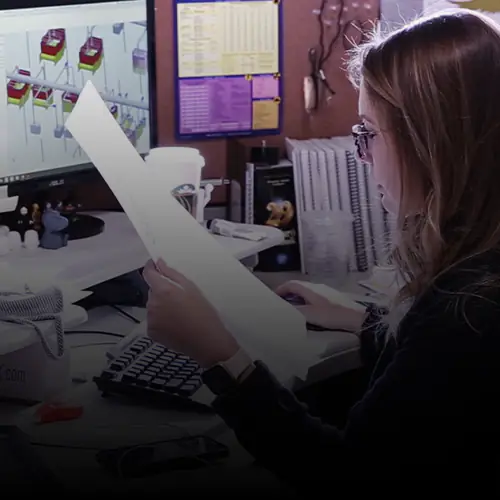 INDUSTRIAL AIR FILTRATION SYSTEM DESIGN AND ENGINEERING
We have honed our approach to air quality system design and engineering over decades. Our experienced engineers have delivered hundreds of dust collection, air filtration and industrial ventilation solutions for manufacturers large and small across a wide range of industries. We take a "people first" approach to system design, starting with the employees you need to protect and working backwards to design a system that fully meets your needs. When you come to RoboVent, you can expect:
Qualified and certified engineers who are experts in their fields.
Industrial air filtration systems designed according to up-to-date ACGIH principles to meet OSHA and NFPA standards.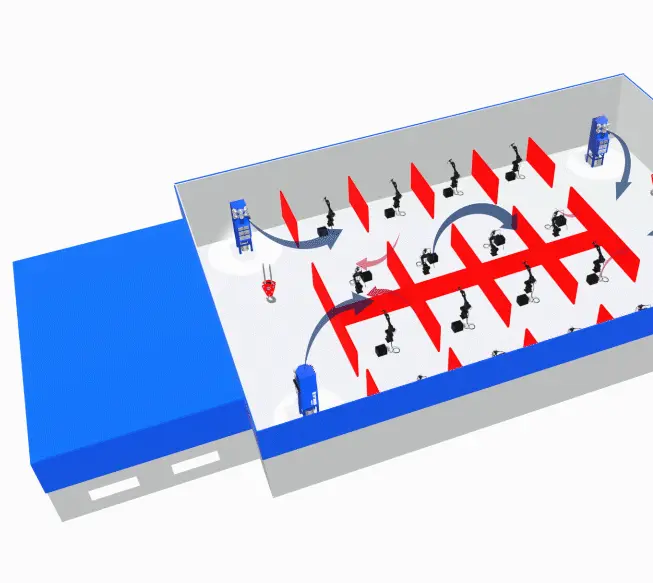 FACILITY TESTING AND DUST HAZARD ANALYSIS
Most industrial air filtration projects start with facility testing so we understand your current state and can develop the best solution to meet your goals.
We can conduct a variety of air quality tests to determine total particulate levels, dust composition, and exposure levels at various points in your facility.
We can also arrange a full Dust Hazard Analysis (DHA) for combustible dust to meet OSHA and NFPA requirements. The DHA is conducted by certified industry professionals and will identify dust-producing processes, determine the combustibility (Kst rating) of the dust, evaluate current safeguards and recommend additional safeguards to protect your people and facility from a combustible dust explosion.
VENTMAPPING™ ENGINEERING
Our VentMapping Engineering process is a comprehensive, scientific approach to facility testing, air quality modeling and system design. It uses computer modeling and Computational Fluid Dynamics to analyze dust- and fume-producing processes, model airflow patterns through your facility, and design an optimal solution. It is ideal for whole-facility air filtration system design and complex air quality challenges. Ask us if the VentMapping Engineering process is right for you.
SEE WHAT'S POSSIBLE
Unlock the all possibilities through engineering and design with RoboVent experts.