FUMEARMS & EXTENSION BOOMS
FumeArms are a versatile and simple solution for capturing smoke and fumes from welding and other industrial processes. Available in 6"(15.24cm) and 8"(20.32cm) diameters, FumeArms are designed to move easily into position to extract smoke and contaminated air from a worker's breathing zone. Unlike many competing brands, RoboVent FumeArms are designed for industrial applications. They are durable, robust and virtually maintenance free. All joints are on the outside of the arm, not in the dirty airstream. All metal surfaces are powder coated to protect against scratches. RoboVent FumeArms are self-supporting, with smooth, low-friction control, and require minimal maintenance.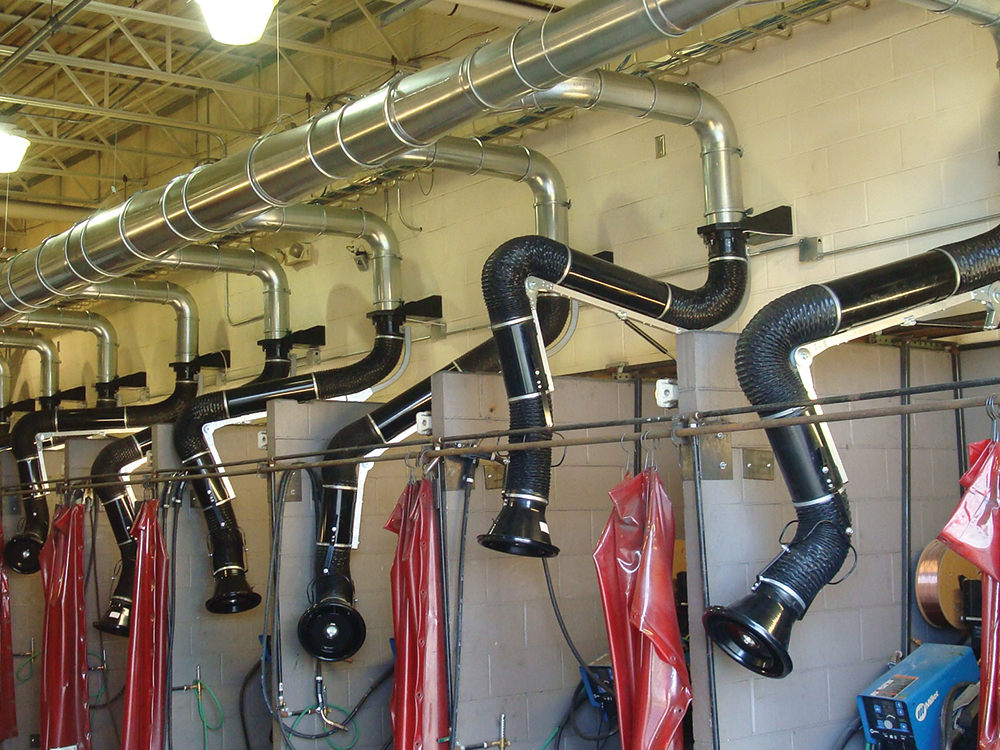 EXTENSION BOOMS
RoboVent extension booms are designed to extend the reach of the RoboVent FumeArms, providing up to a 28 feet(8.53m) radius of combined coverage. The extension booms are heavy-duty, welded construction with a durable powder-coat finish. All booms include a bracket for securing the boom to a wall or post, and a heavy-duty flange to attach the FumeArm. Available in 6"(15.24cm) and 8"(20.32cm) diameters, the booms come in both single- and double-articulated versions with a reach 7 feet(2.13m) to 14 feet (4.27m) as standard. Ask your solution specialist if other options are required for your application.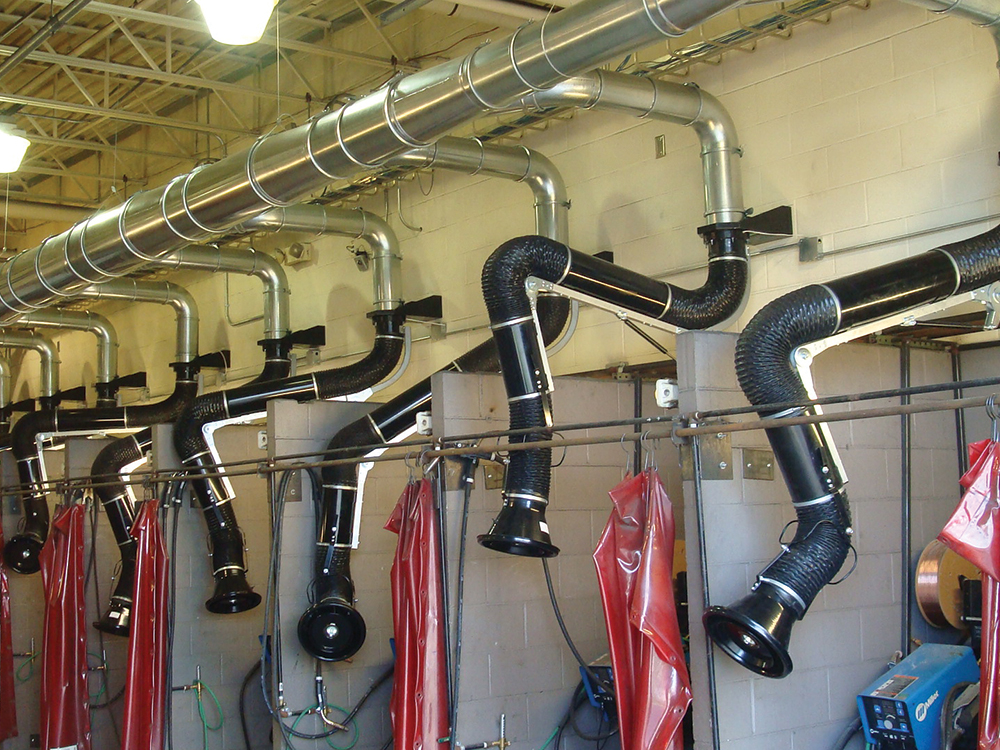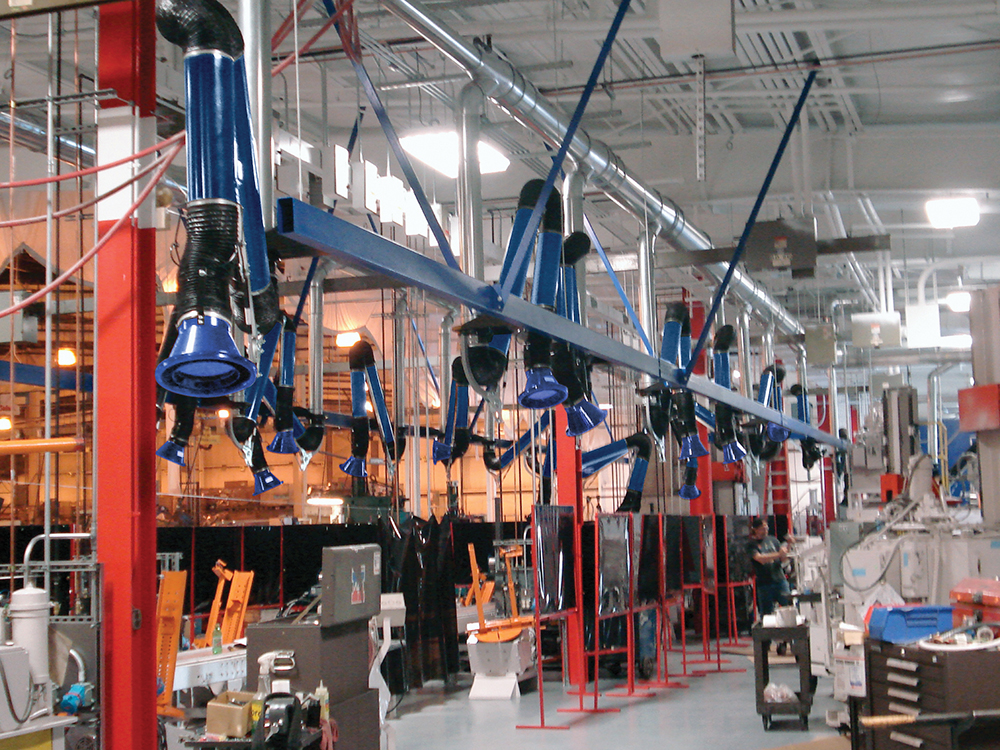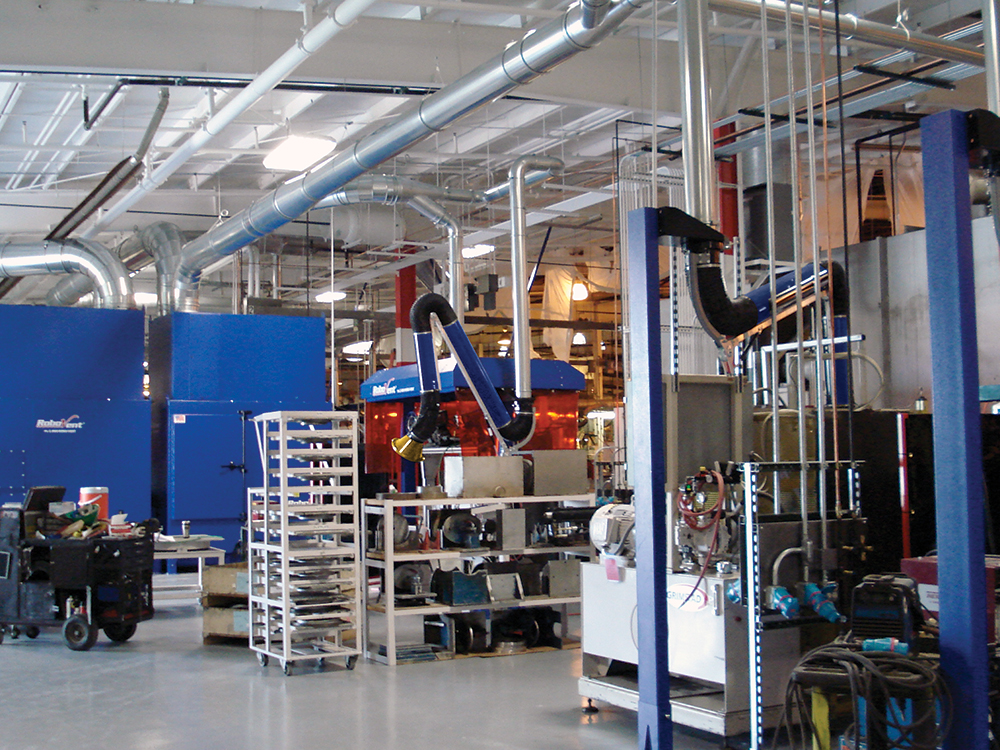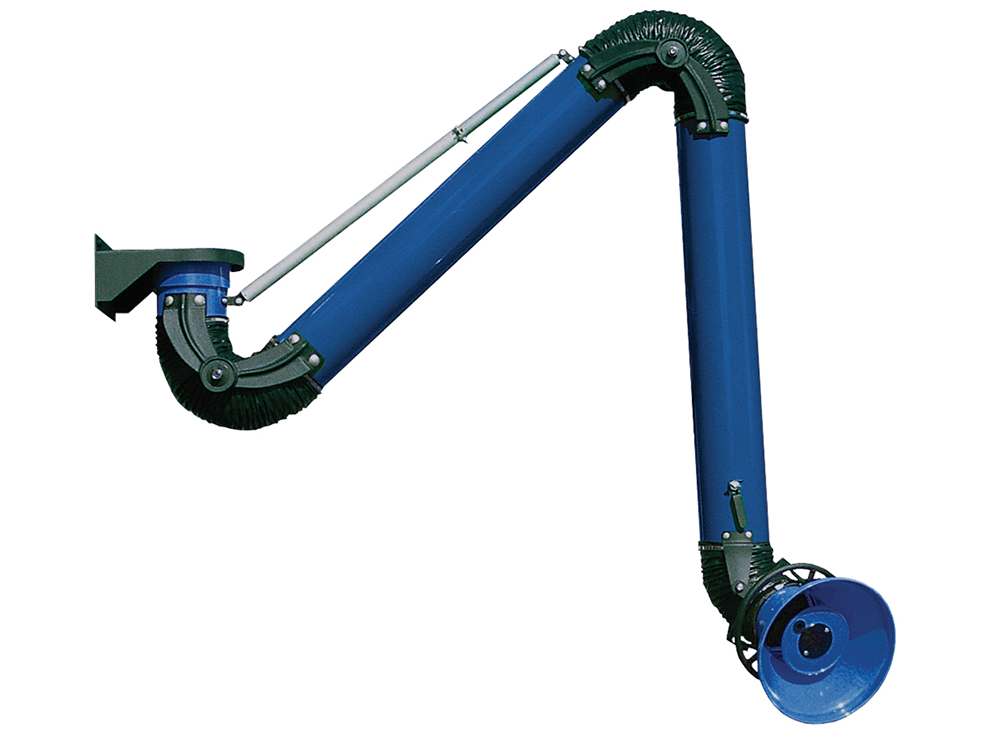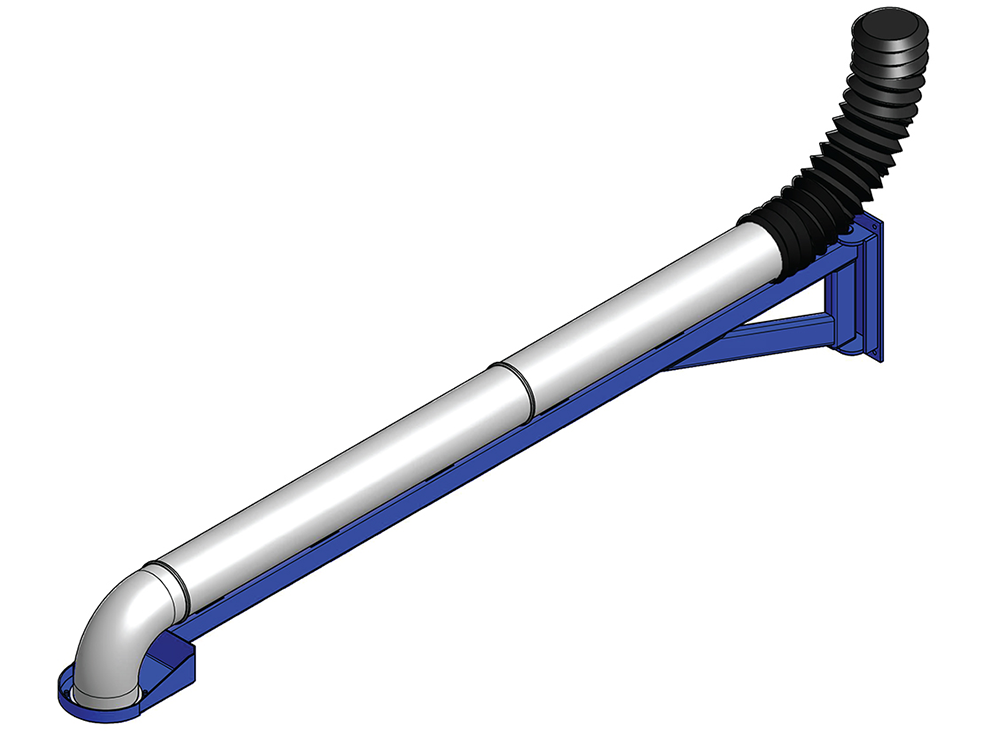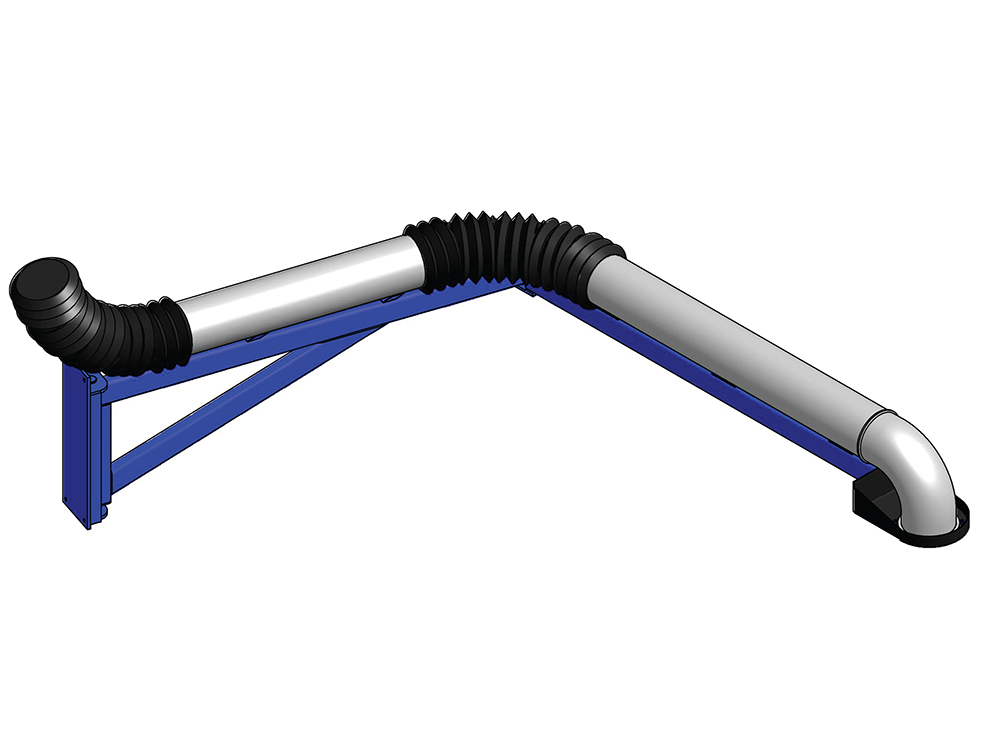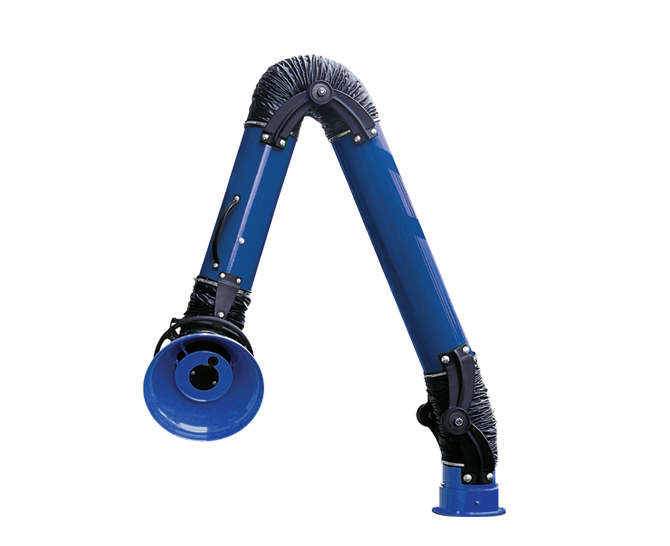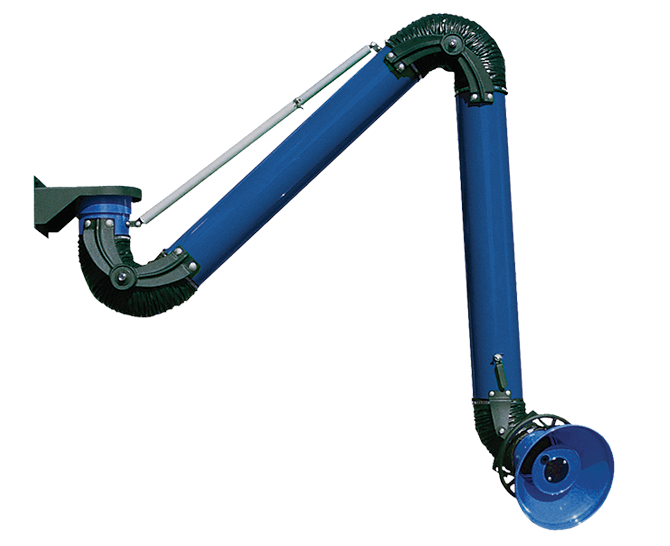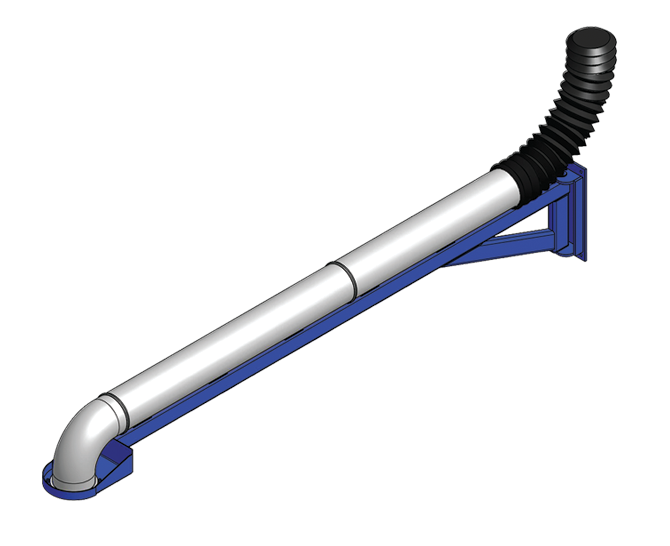 Single Articulated
Extension Booms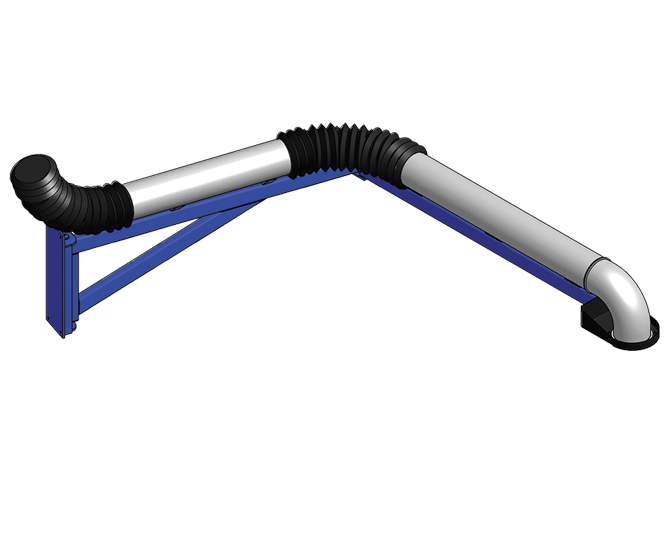 Double Articulated
Extension Booms
DROP US A LINE
Contact RoboVent today to start building your custom dust collection system.