35% more media captures more particulate and extends filter life.
PleatLock filters are now standard in all RoboVent dust and fume collectors. The reason is simple – they offer more media and better performance for less money. With more pleats per inch of filter than minipleat technology, PleatLock filters provide 35% more media to capture weld fume and metal cutting particulate, effectively extending filter life. This filter technology provides longer intervals between filter changes, less downtime for maintenance and greater savings on the cost of replacement filters.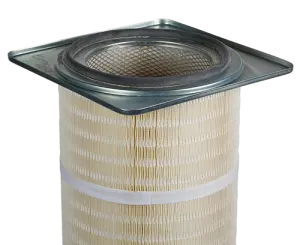 A15 PleatLock premium filter media is a proprietary cellulose polyester blend with an initial Minimum Efficiency Reporting Value of 15 (MERV 15).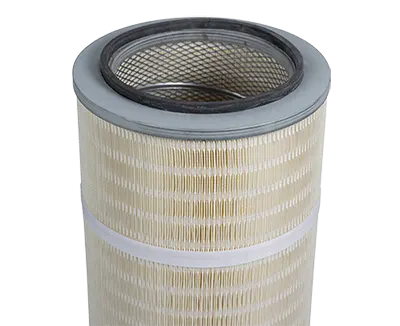 M11 PleatLock filter media is a proprietary  cellulose polyester blend suitable for standard dust and fume applications.
MiniPleats vs. PleatLock
RMO
PleatLock

Hot Melt Separators on the inside of the pleat pack hold the pleats wide and open
Outter straps hold the outside of the pleat pack in position
Extra wide pleat spacing provides excellent release when reverse pulsed with compressed air
Best used on 100% polyester filters
Used in general industry, chemical, pharmaceutical, grinding, polishing, powder coating or laser cutting
Types of dust – metal, ceramics, fiberglass, bulk & powders, food dusts like sugar, whey and starches

Dimples are embossed on inside and outside of pleat pack forming channel to allow high air flows
35% more media in the same amount of area compared to competing technologies
Fine fiber designs promote surface loading for better release of dust when reverse pulsed with compressed air and high filtration efficiency
Used for most metal applications, welding, laser, thermal spray, carbon black, bulk & powders, pharmaceutical and other general industrial applications
Types of dust – metal fumes, metal, bulk & powder
PLEATLOCK FILTERS ONLINE CATALOG
Find what you need in our online filter catalog. Browse, filter and sort from hundreds of available filters, parts and equipment. Our catalog lets you select from different sizes and quality to find the correct filter for your application. Once you've found your filter, use the inquiry cart to notify our sales team and place an order or get more information on those products.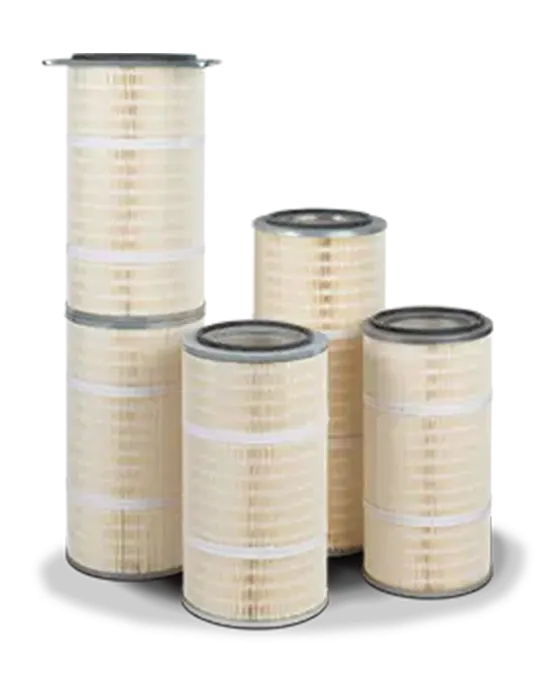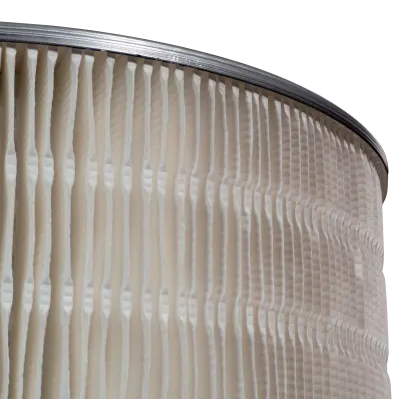 The Power in the Pleats
RoboVent's PleatLock design embosses "locks" or "dimples" on both the inside and outside of the filter to maintain consistent pleat spacing. The embossed dimples prevent the pleats from pinching or collapsing and help keep channels clean as air enters and exits the filter. As a result, the entire filter surface is available to capture particulate. PleatLock technology the ideal choice for both cellulose polyester blended medias and can be coated with nanofiber.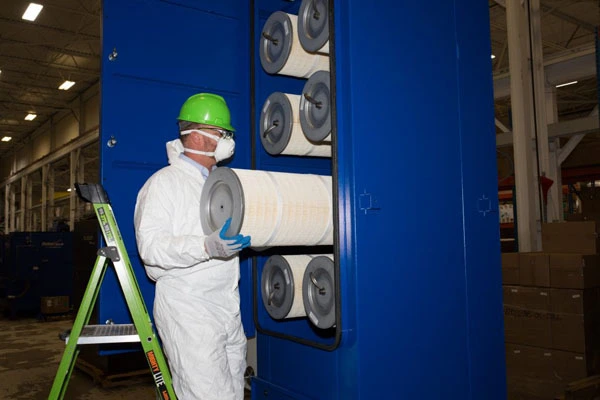 Manufactured by RoboVent in Detroit, Michigan
PleatLock filters are made at our facility in Sterling Heights, Michigan, the same place that we manufacture dust and fume collectors. Rigorous quality control standards ensure that we produce, inspect, test and install high-quality filters in every piece of RoboVent equipment.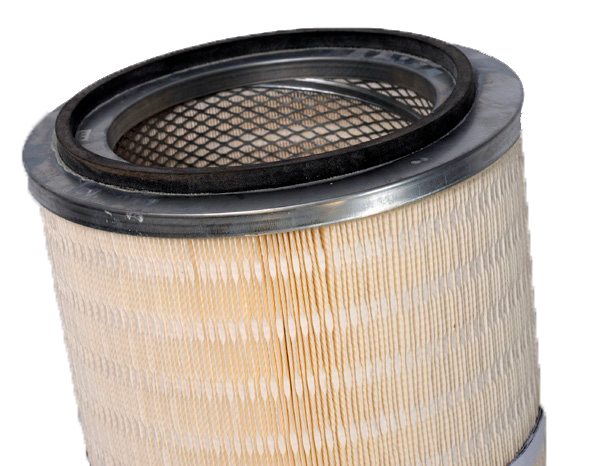 A16 PleatLock Premium Filter
A16 PleatLock premium filter media is a proprietary cellulose polyester blend with a fire retardant additive and an initial Minimum Efficiency Reporting Value of 16 (MERV16). The base media is enhanced with a direct-spray nanofiber to promote surface loading during operation and dust release during pulse-cleaning.