Replacement Filters for ACT Dust Collectors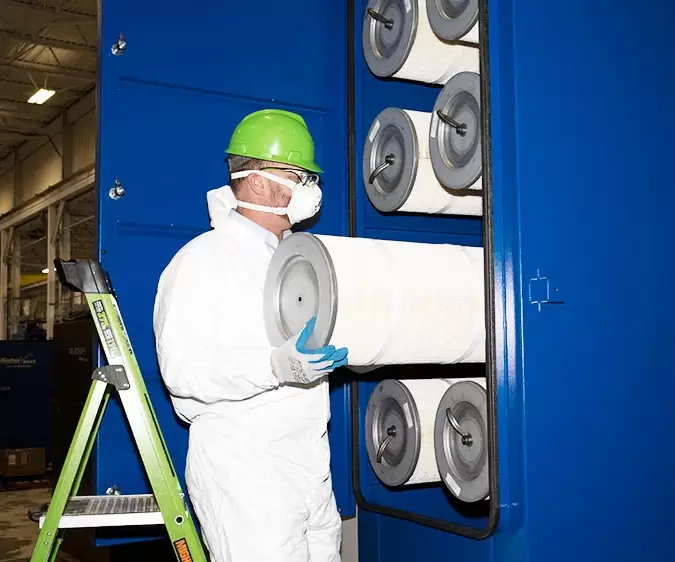 Find replacement filters for ACT dust collectors here. RoboVent manufactures high-quality replacement cartridge filters that fit most ACT and other leading industrial dust collector manufacturers. We have a wide range of dust collector filters in stock and ready to ship. Ask us about our automated stock & ship programs to simplify inventory management for dust collector consumables.
Search the filter catalog.
In the filter catalog, you'll find filters not only for ACT but also for other major brands of dust collection equipment. Can't find what you're looking for? Contact us to discuss your replacement filter needs or request a quote. 
Dust Collector Replacement Filters for ACT
Our aftermarket cartridge filters meet or exceed OEM dust collection filter specs for filtration efficiency, durability and performance. To order your replacement filters, simply download the order sheet below or contact us at info@robovent.com to place your filter order.
Choosing the Right Replacement Filter for Your ACT Collector
At RoboVent, we manufacture cartridge dust collector filters for all kinds of applications, including welding, metalworking, cutting, grinding, sanding, abrasive blasting, thermal spray, woodworking, plastic fines, food processing, pharmaceutical production, bulk & powder applications and more. We'll help you find the right filter for your equipment, dust type and process to meet your clean air goals for your facility. 
Economy cartridge filters (cellulose polyester) 

Nanofiber

PTFE coated

Anti-static

High Efficiency/MERV 15 and up 
Why Purchase Replacement Filters from RoboVent?
At RoboVent, we are the filter experts! We are part of the Rensa Filtration family of companies, giving us world-class filtration expertise to draw on for our solutions. We provide replacement filters for cartridge dust collectors as well as HVAC equipment, paint/spray booth, oil mist collectors, air compressors and more. Rensa Filtration is an international leader in air filtration with decades of experience in creating best-in-class clean air solutions. When you combine Rensa's filtration expertise with RoboVent's long history of excellence as a dust collector manufacturer, you have a winning solution for replacement dust collector filters.
Wide range of filters in stock for ACT and other dust collector manufacturers

Aftermarket cartridge filters that meet or exceed OEM specs 

Economically priced to provide exceptional value for the quality 

Custom filter manufacturing capabilities 

World-class service and support 

Made in the USA
Learn More About Your Filter Options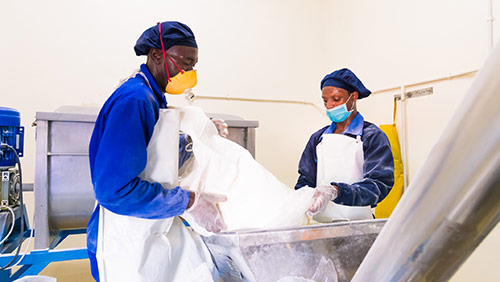 There are many different kinds of dust collector filters. When selecting aftermarket cartridge filters, make sure they fit your dust collector designs as well as the unique features of your application. Is your dust heavy and abrasive? Ultrafine? Hygroscopic? Sticky and wet? Depending on your systems and dust type, standard filter media may not meet your application needs. Here are some resources to help you understand collection methods and filter requirements for various dust types. 
SUBSCRIBE TO
BLOG UPDATES