VISTA360™ SERIES
POWERFUL FILTRATION, MOUNTED OVERHEAD
Vista360™ is one of RoboVent's most recent innovations, combining powerful filtration technology with an installation scheme designed for convenience and space saving. Vista360 begins with a dust and fume collector that is perfectly suited for heavy welding needs. The serious fumes produced by robotic welding cells are captured by the Vista360, and the system filters the air and returns it to the facility. The system's cutting-edge filters ensure that the smallest and most dangerous particles—many of which contain toxic metals—are removed from the environment.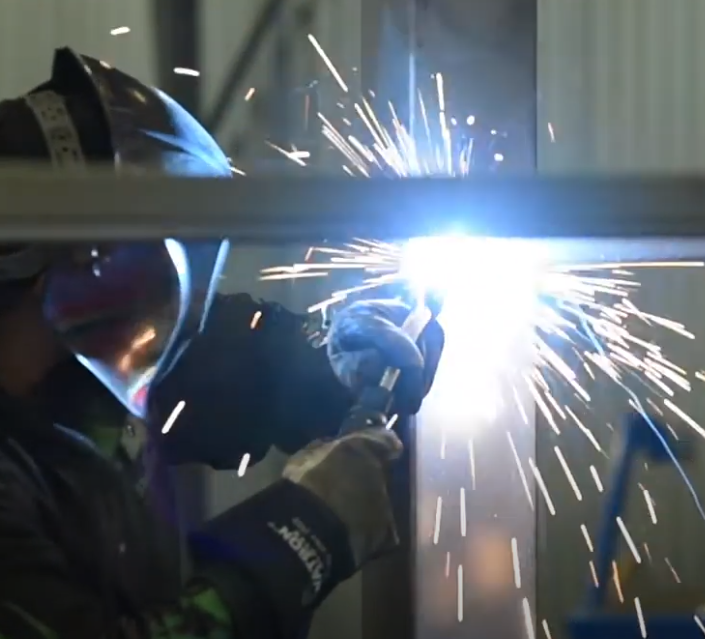 Vista360's other distinguishing feature is the manner in which it is installed—on the ceiling, out of the way of other equipment and traffic. Freeing up floor space allows you to keep your production lines flexible. Sight lines are much improved across the plant floor, as well.
VERY LOW MAINTENANCE: RoboVent collectors are designed for fast filter changes and low maintenance. And our ePad Control Panel makes maintenance headache-free.
OVERHEAD INSTALLATION: Locating the filtration equipment overhead keeps your floor open and flexible.
BUILT-IN SPARK ARRESTANCE: The optional Delta3 spark arrestance system can be added to the Vista360 for superior fire safety.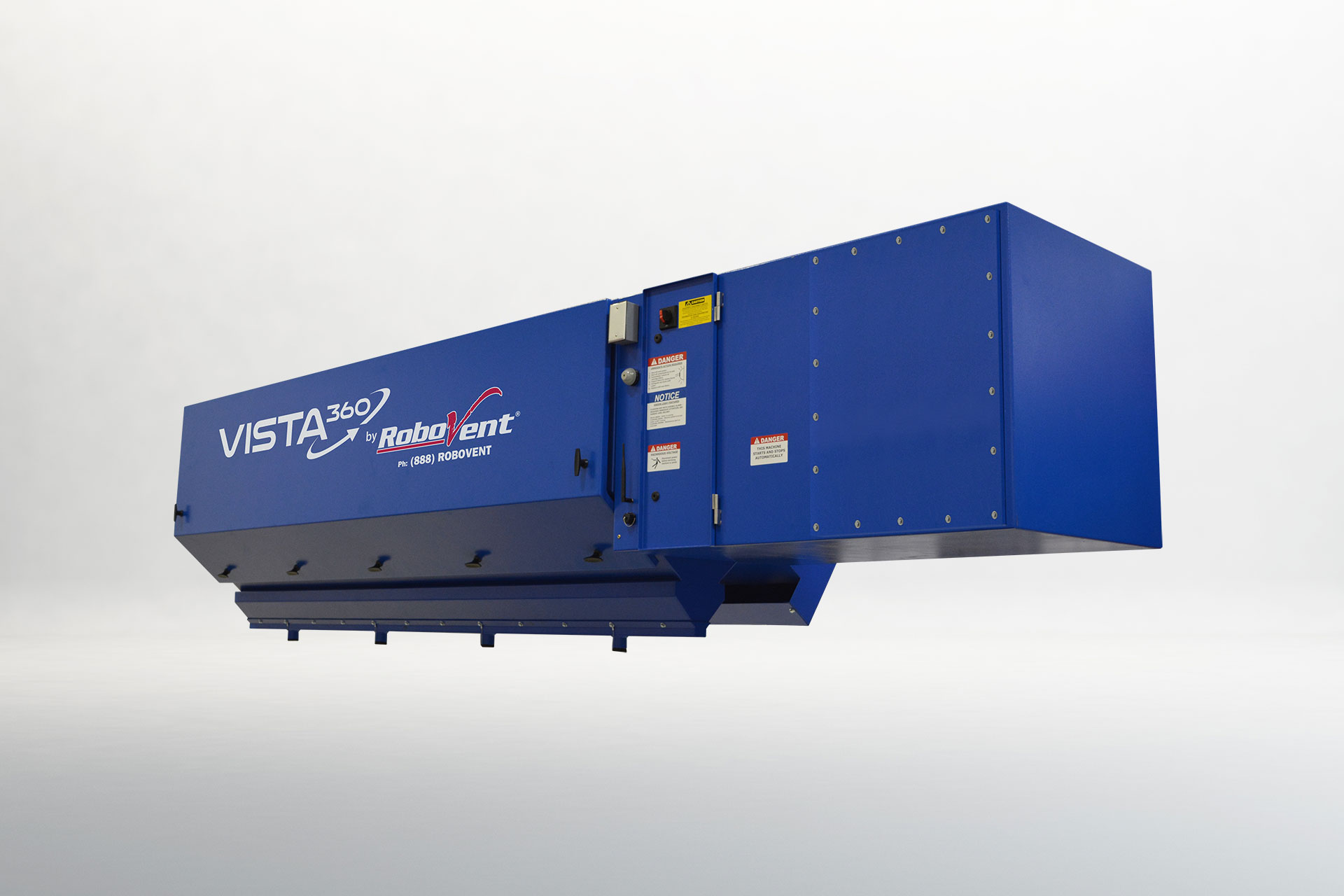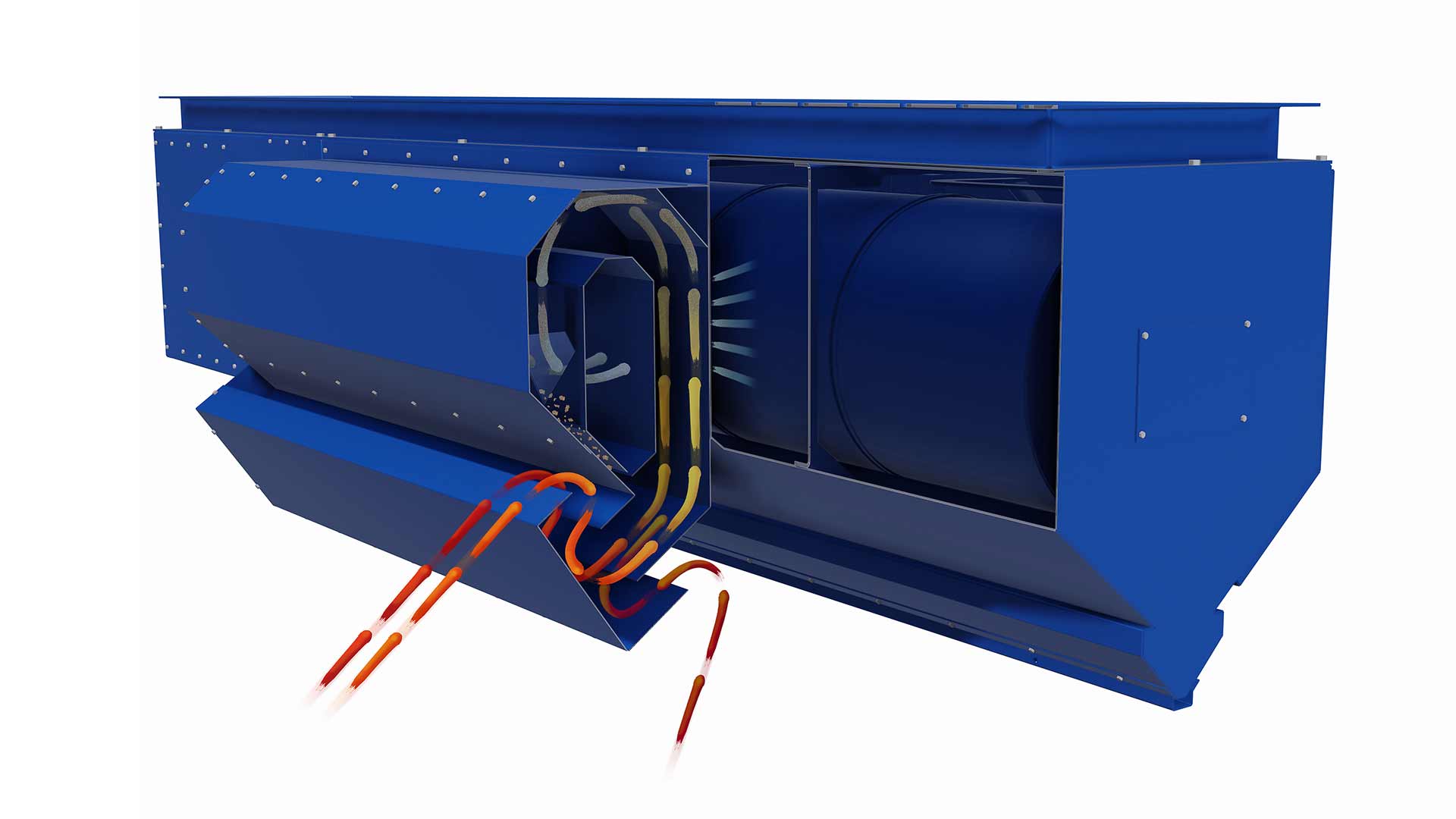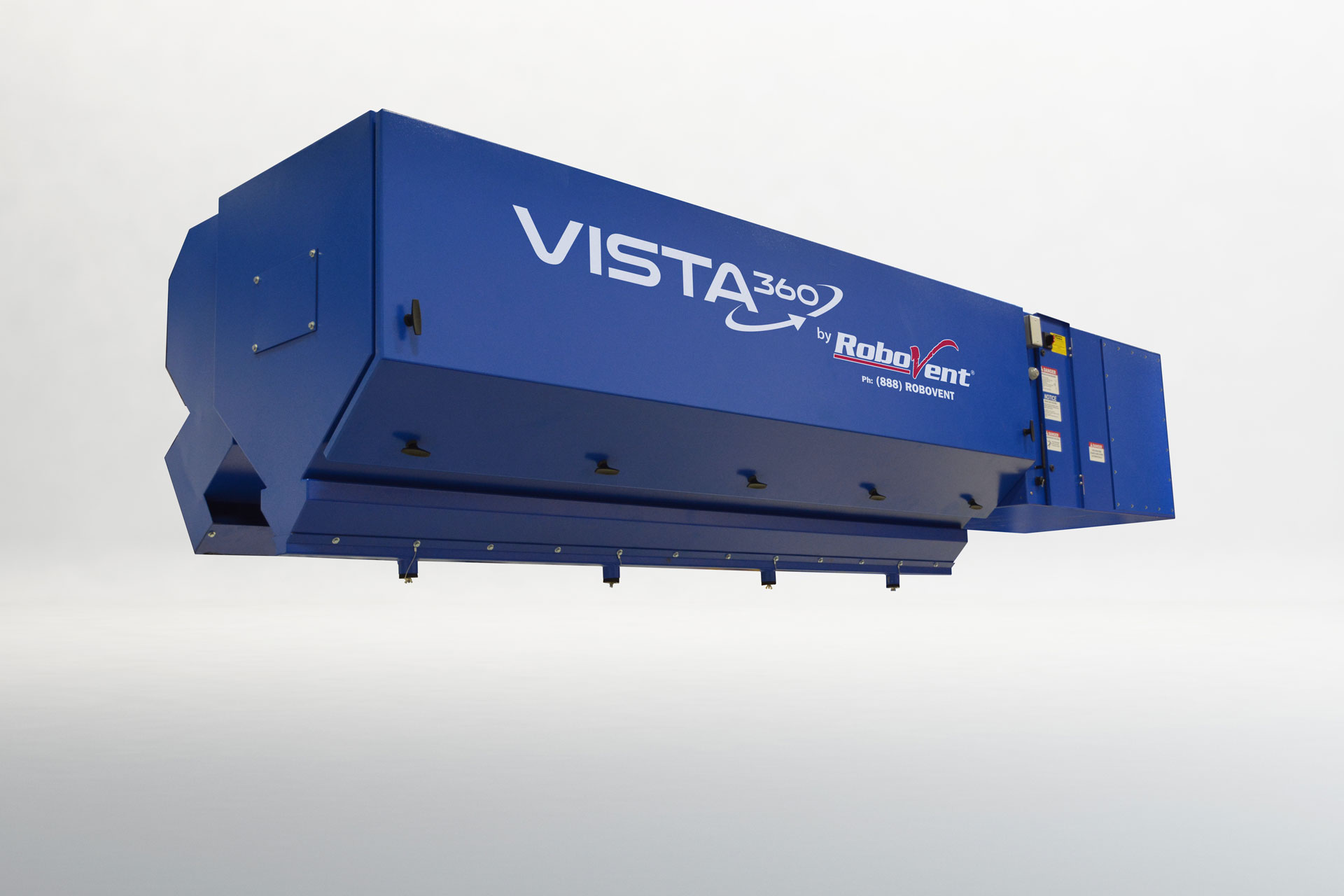 HOW IT WORKS
EPAD CONTROL PANEL: Each Vista360 unit comes standard with ePad, an easy-to-use touch-screen panel putting system controls right at your fingertips.
SAFESENSOR™ PARTICULATE MONITORING: SafeSensor is our advanced particulate-monitoring device that can detect leaks past the filters. If one should occur, SafeSensor will shut the equipment down and trigger an alarm.
DELTA3™ SPARKOUT: Option: Our proprietary Delta3 spark arrestance system can be added for superior fire safety. Delta3 uses centrifugal force to eliminate sparks at the source.
SUPPREX-200™ FIRE SUPPRESSION SYSTEM: Option: This is a dual-stage system activated by smoke or heat. If smoke is detected, a fire damper closes, stopping all airflow and oxygen supply. If heat is detected, FM-200 gas is instantly deployed.
EDRIVE™ AUTOMATIC VFD: Option: The eDrive constantly monitors airflow and automatically adjusts the motor RPM to compensate for filter loading. Energy peaks and valleys are evened out, and energy use is cut by 20% to 30%, while filter life is extended by as much as 30%.
Save Critical Floorspace
Vista360 units can be attached to ceiling, hung from trusses or affixed to other applicable structures throughout the plant – all of which help conserve valuable floorspace. Typically, they are hung above dust producing processes and placed strategically throughout the facility based on appropriate airflow and dust patterns in order to be most effective.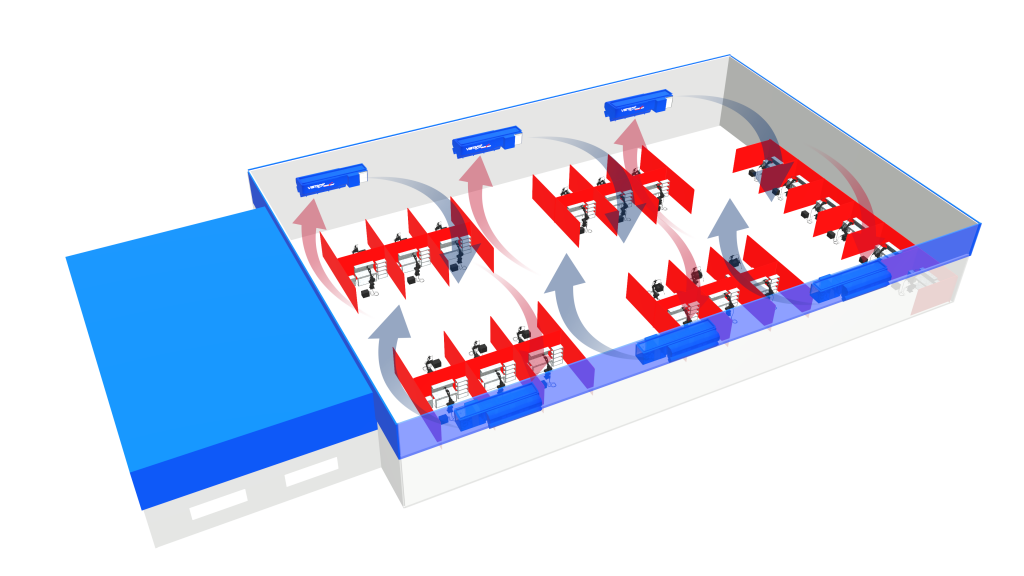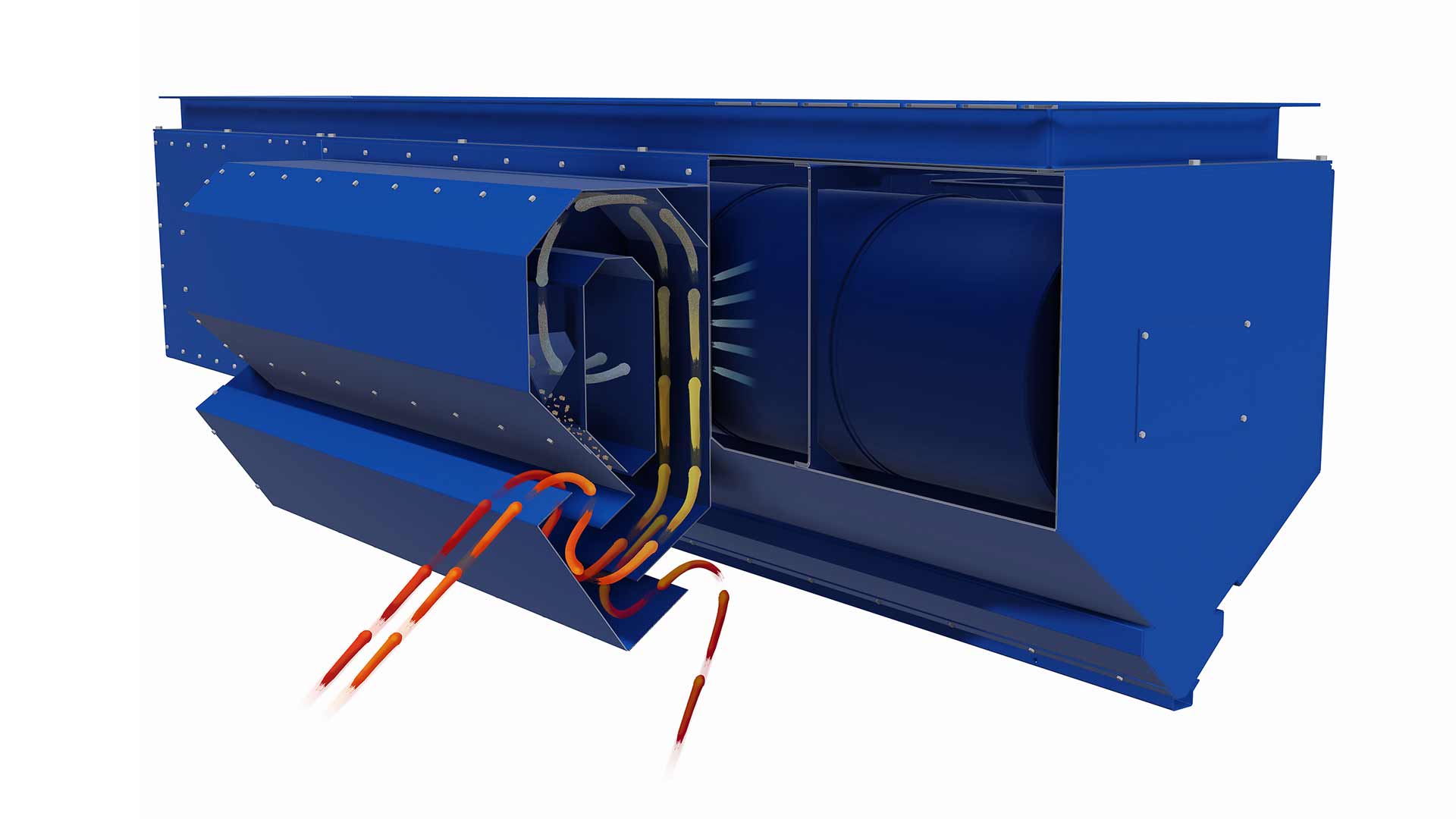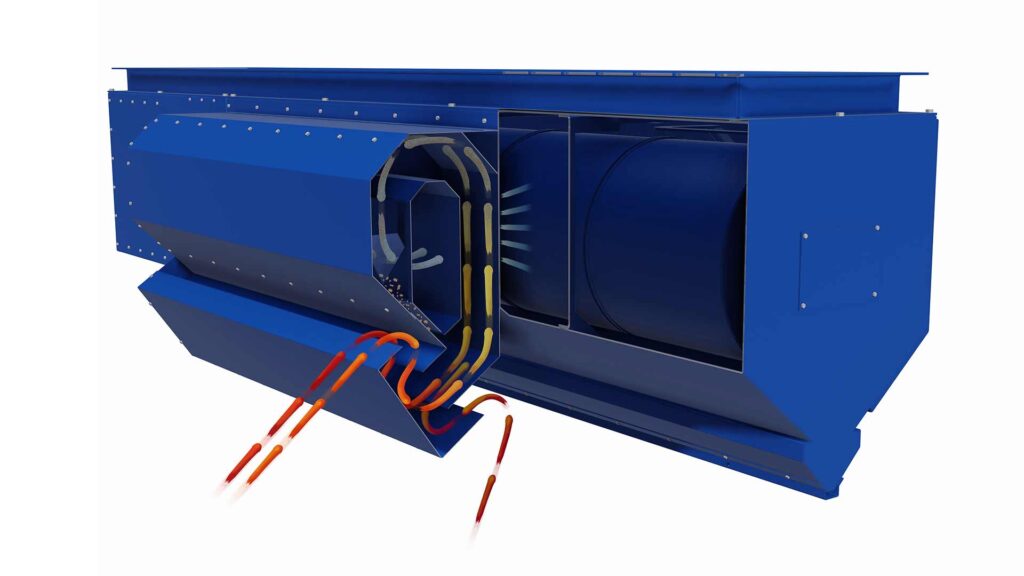 OPTIONAL DELTA3™ SPARK ARRESTOR
Delta3™ is built on groundbreaking technology that uses centrifugal force to kill sparks before they have a chance to ignite. By stopping sparks right at the source, Delta3 creates a safer work environment and vastly reduces the risk of avoidable work accidents. And our innovative design will help you keep productivity high, operating costs low, and maintenance costs to a minimum.
VENTMAPPING® ENGINEERING DESIGN SERVICES
Take the guesswork out of your clean air initiative
Your facility is unique. To get the best results, your whole-plant ventilation system needs to be personalized to your individual environment. That requires a thorough understanding of your facility layout, fume-generating applications, airflow patterns and physical constraints.
VentMapping is a systematic engineering and design service that uses a holistic approach to optimize your air quality system. Our comprehensive approach helps us find the safest, most effective and most efficient way to meet your goals.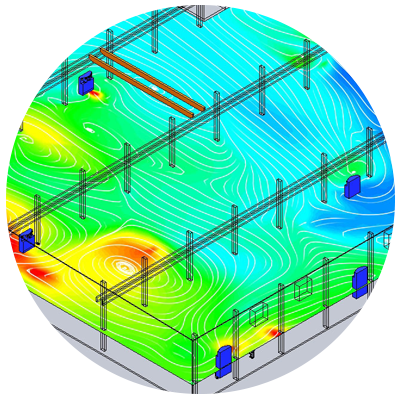 DROP US A LINE
Contact RoboVent today to start building your custom dust collection system.