DUST CONTROL SOLUTIONS FOR PET FOOD MANUFACTURING
RoboVent offers robust and innovative dust control solutions that meet the unique needs of commercial pet food manufacturers. We can help you:  
Meet OSHA and NFPA regulatory requirements and safety guidelines for management of combustible food dusts. 

Design, install and maintain a customized dust control system to mitigate the risks of combustion, cross-contamination, microbial growth and employee safety hazards. 

Set up a

dust hazard analysis

(DHA) for your operation under the NFPA Combustible Dust Standard.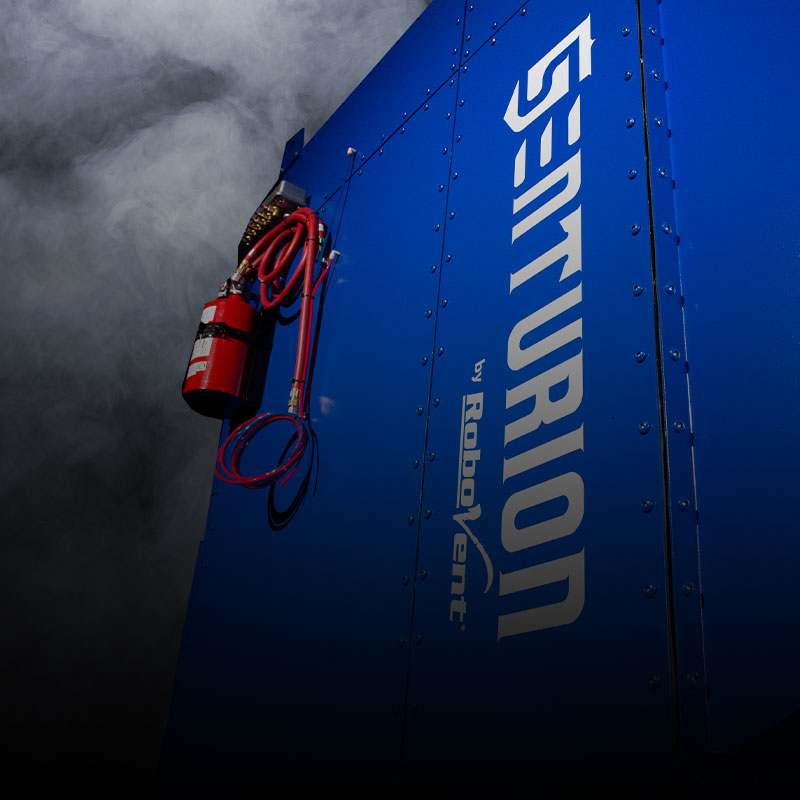 Dust collection for pet food manufacturing starts with understanding your dust types and volumes, your processes, and your goals and requirements. At RoboVent, we can guide you through the whole process, including needs analysis, system design and engineering, collector and ductwork installation, filter selection, HVAC system integration, startup and commissioning, and aftercare and service.
DUST-CREATING PROCESSES IN THE PET FOOD INDUSTRY
Dry pet food (kibble) is a complex mix of meat-, grain- and plant-based ingredients along with vitamins, preservatives and nutraceuticals. Many of these ingredients create a lot of dust when they are milled, processed, poured, mixed and conveyed. The dry kibble itself is usually very dusty, too, creating challenges for weighing and packaging processes.
DUST COLLECTION CHALLENGES FOR PET FOOD MANUFACTURERS
Grain, meal and nutraceutical dust can present significant challenges for pet food manufacturers. Many of these dusts are both highly combustible and present health hazards when inhaled. Fugitive dust also creates food safety and quality concerns. Manufacturers must take several challenges into account when designing a dust collection system for dry kibble dust.
DUST CONTROL REGULATIONS FOR PET FOOD MANUFACTURING
Pet foods, like human foods, are regulated by the Food and Drug Administration (FDA), which is primarily concerned with food safety issues, including issues related to cross-contamination and microbial contamination. Manufacturers must also follow Occupational Safety and Health Administration (OSHA) regulations related to worker safety and OSHA and National Fire Prevention Association (NFPA) standards for combustible dusts.
CONSIDERATIONS IN SELECTING A DUST CONTROL SOLUTION FOR PET FOOD MANUFACTURING
Engineering controls for pet food ingredients and dry kibble dust will generally include a mix of containment, ventilation and dust collection/filtration solutions. While the exact solution will vary depending on the dust type, specific processes, and layout of the facility and production lines, there are some general principles that apply to the confectionery industry.
TOTAL FILTRATION PARTNER
RoboVent is your full turnkey resource for clean air in industrial environments. From facility testing and engineering, to installing equipment, providing replacement filters and preventive maintenance, RoboVent is ready to manage the whole process.
CONTACT US
Contact one of our industrial dust experts to gain the advantage against dust-generating processes and applications.