SOLUTIONS FOR DUST AND FUMES IN CAST IRON GRINDING
RoboVent's dust collectors are unsurpassed in their effectiveness and ease of use. Our engineers have almost three decades of experience treating dusts of all kinds. RoboVent's line of portable dust collectors are well suited for single grinding stations. These collectors can be outfitted with arms or hoods to capture dust at its source, protecting workers and those around them. For facility-wide solutions, RoboVent's systems like the Senturion Series provide power and efficiency to clean the air while keeping costs under control.
These dust control solutions do more than just improve lives—they are crucial tools for protecting facilities and complying with safety regulations. RoboVent is passionate about its role in industry and in leading the way in air quality solutions. We offer the best service in the business, as well as the best warranties available.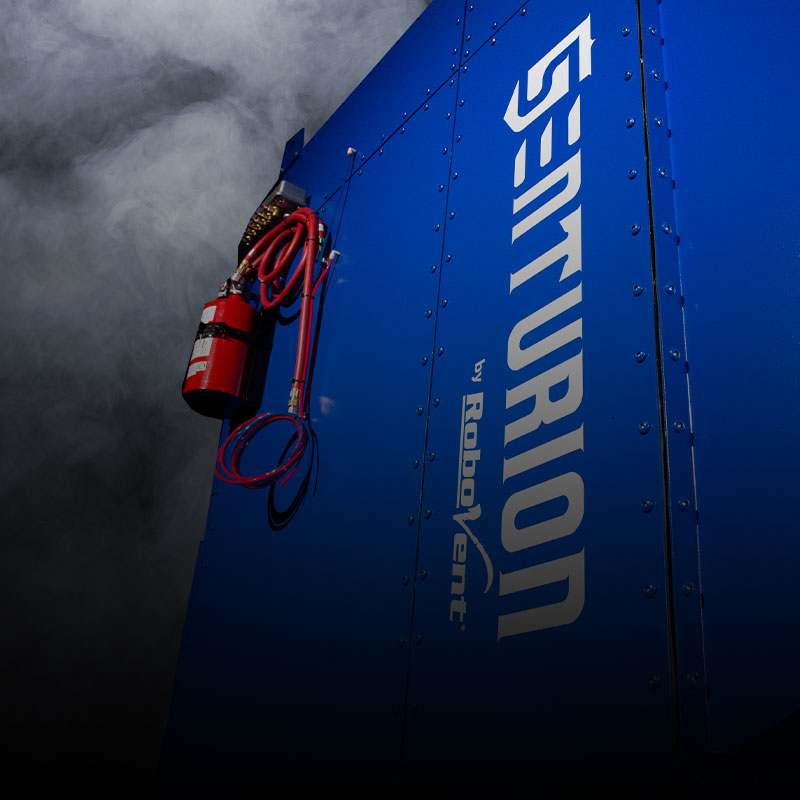 Exposure Risks for Cast Iron Grinding Dust
The Occupational Safety and Health Administration (OSHA) regulates metallic dusts and fumes with a special vigor due to their particular dangers to workers. While cast iron grinding involves far less toxicity than other metalworking processes, it is still crucial for employers to protect workers. Exposure to iron oxide, a substance sometimes encountered in cast iron grinding, is a danger, as well. This substance has been associated with cases of pulmonary siderosis, an occupational lung disease.
Regulations for Cast Iron Grinding Dust
Most dust concerns involved with cast iron grinding will fall under OSHA's total dust limit of 15 mg/m3. This permissible exposure limit (PEL) is a cap on a worker's exposure as averaged over an 8-hour shift. The PEL for iron oxide is more strict. Workers are only allowed 10 mg/m3 during the course of a shift.
RECOMMENDED SOLUTIONS
OTHER SOLUTIONS
TOTAL FILTRATION PARTNER
RoboVent is your full turnkey resource for clean air in industrial environments. From facility testing and engineering, to installing equipment, providing replacement filters and preventive maintenance, RoboVent is ready to manage the whole process.
NEED HELP WITH YOUR SPECIFIC APPLICATION'S DUST?
Contact one of our industrial dust experts to gain the advantage against dust-generating processes and applications.