WELDING TABLES WITH FUME EXTRACTION
Find the Perfect Workspace for Manual Welding
Prioritize worker health and safety with welding tables with built-in welding fume extraction. High-quality all-in-one manual welding stations from VentBoss are easy to set up, easy to use, and keep weld fumes away from the breathing zone. These units combine heavy-duty construction, powerful backdraft weld fume extraction, and plug-and-play operation for maximum safety, convenience and productivity.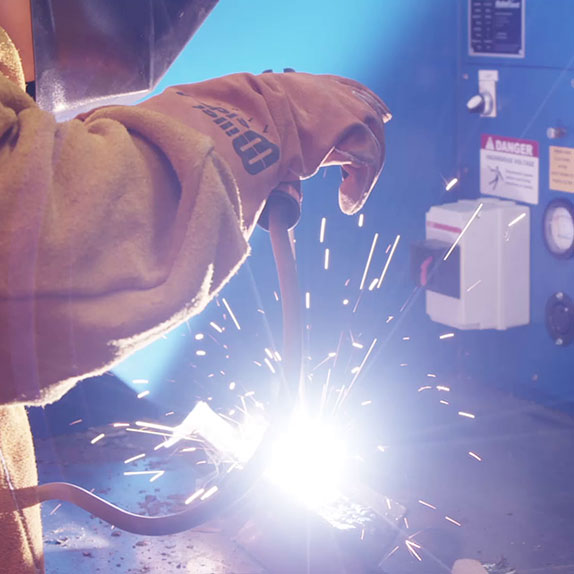 VENTBOSS: ALL-IN-ONE WELD BOOTHS WITH BACKDRAFT EXTRACTION
A welding table with built-in fume extraction saves space and provides maximum convenience for welders: just connect to power and compressed air, place your weldment on the work surface, and start welding. With the VentBoss Series 200 workstations, getting your fabrication shop or weld school up and running has never been easier. These units are ideal for stationary manual welding. The VentBoss 200 Series comes standard with: 
Backdraft system with high-performance blower to keep weld fumes out of the breathing zone (up to 2000 CFM)

Compressed air filter cleaning for maximum filter life

2-layer spark arrestance to keep sparks out of the filter chamber 

Acoustic silencing to minimize noise and ensure operator comfort 

Heavy-duty, all-steel construction 

Built-in power and LED lighting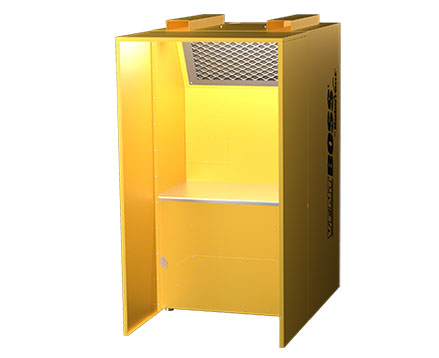 With a generous 48" wide by 30" deep worksurface, the VentBoss S220 is a great option for weld schools and small shops.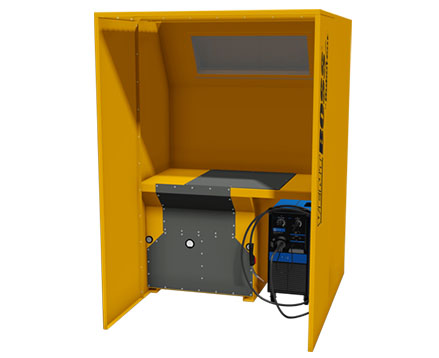 Need more workspace? The VentBoss S230 gives you a 60" x 30" weld table surface for larger weldments or training applications.
FIND YOUR WELDING APPLICATION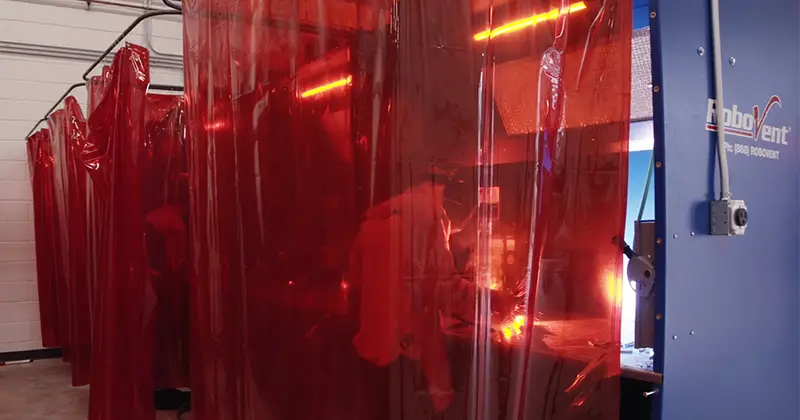 Welding School
As welding schools increase their enrollment and build new facilities, weld fume collection must be a priority. Welding tables with built-in fume extraction are a flexible and simple solution for your welding classroom. Students can practice welding in comfort and safety as they learn their craft. 
See it in action: 
Eastern Gateway Community College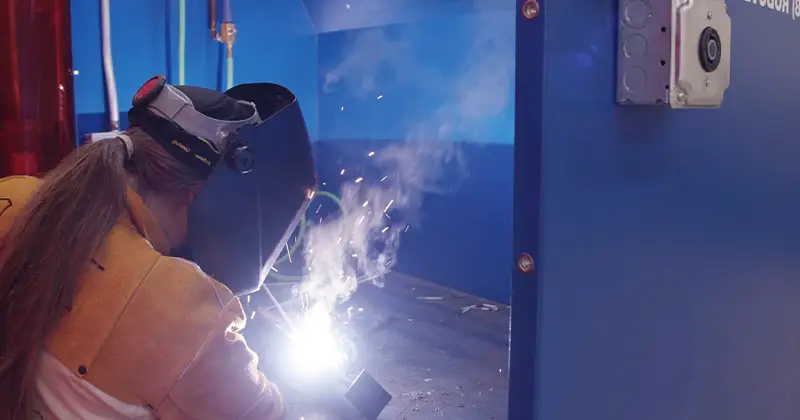 Fabrication Shops
Fabrication shops of all sizes can benefit from the versatility and simplicity of a welding table with integrated fume extraction. Whether you need a single weld station or a whole row, welding tables can be set up fast and moved when needed. And with built-in weld fume extraction, these all-in-one welding stations keep welders safe and shops in compliance.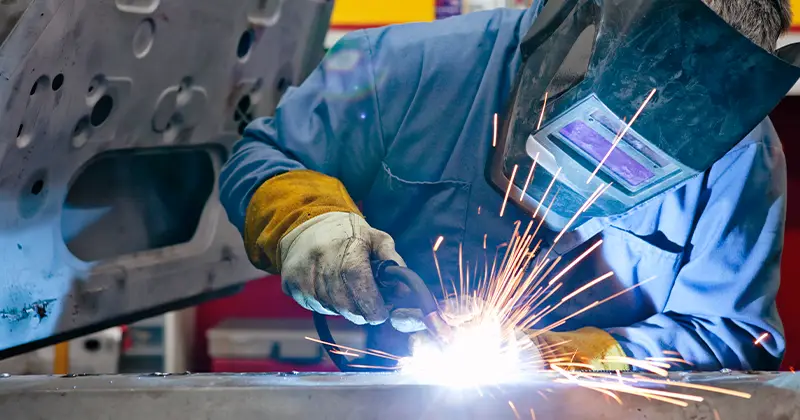 Automotive Repair
Car repair workshops often need welding for repairs and modifications of small parts. They require effective fume extraction to keep the environment safe for both the mechanics and any clients present. A welding table with built-in fume extraction fits easily into the shop environment without requiring complicated ductwork or a separate dust collector.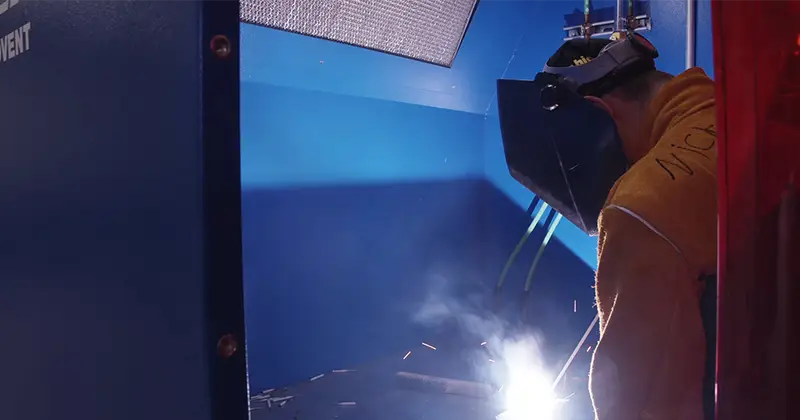 Maintenance Shops
Many large institutions have their own in-house maintenance units, where welding might be a regular requirement. From factories to hospitals, universities, and even large commercial complexes, these in-house maintenance units may require welding to repair damaged parts, seal or join pipes, fix broken tools and furniture, and more. A welding table or booth with built-in fume extraction is an easy and space-saving option to support in-house welders.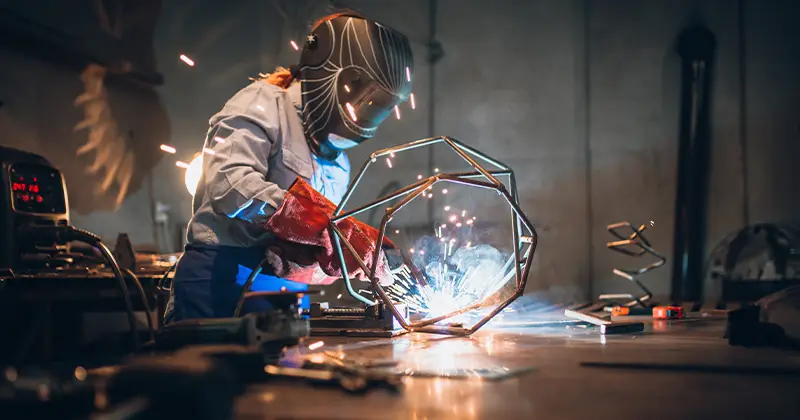 Art Studios
Artists working with metals often require welding as part of their craft. Even though these might be smaller scale compared to industrial applications, the health and safety of the artist are still critical. Art schools and studios need to provide a space for metal artists to practice their craft and create new art pieces. An all-in-one welding booth is the perfect solution for the working artist or art student.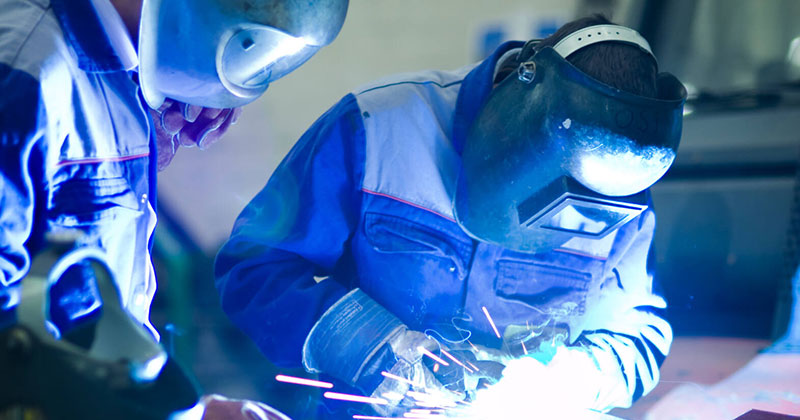 Maker Spaces
Maker spaces are popping up everywhere, and welding is one of the most popular applications for members. These communal spaces provide tools and equipment for creators, artists, hobbyists, and entrepreneurs to collaborate and bring their ideas to life. Welding stations with built-in fume extraction provide a safe space for prototyping, art and design projects, home improvement projects, automotive part repair, robotics, and more.
FREQUENTLY ASKED QUESTIONS ABOUT WELDING TABLES WITH FUME EXTRACTION