Commercial Manufacturing & Assembly: Better Air Boosts Productivity and Attendance
In this testimonial, Chris and John Geneva, Owners of Commercial Manufacturing & Assembly (CMA) in Grand Haven, Michigan speak about their relationship with RoboVent.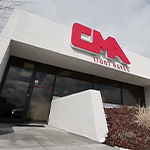 The RoboVent weld and fume collection system dramatically improved air quality compared to their previous smoke-box system.
FEATURED SOLUTION: INSTALLATION & PROJECT MAINTENANCE
When you work with RoboVent, you're working with knowledgeable experts in industrial dust collection and ventilation system design, engineering and installation. We work with you every step of the way to ensure that your project is completed on time and on schedule and your final system is operating at optimal efficiency.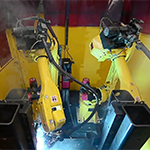 As the air quality has improved, productivity and employee attendance have improved. From the quoting, to the engineering, the manufacturing, the installation and support, their experience is that RoboVent has done everything right and CMA gives them a 100% recommendation.