DUST AND ODOR CONTROL FOR RECYCLERS
The recycling and waste material handling industry includes companies that collect, sort, store, transport, process and recycle waste materials, including glass, plastics, metals, paper and corrugated, fiber and textiles, and electronics. These materials may be byproducts of industrial production or collected in household waste streams.
Growing consumer awareness of the importance of recycling has led to an increased volume of recycled materials in the waste stream as well as increased demand for consumer goods made with recycled materials. Eco-conscious brands are actively working to increase the percentage of upcycled materials in their goods. At the same time, many of the overseas recycling and processing facilities that the industry has traditionally relied on to do the "dirty work" of waste material handling, sorting, cleaning and recycling have put new restrictions on the volumes and types of materials they will accept from the U.S. This has created an opportunity to "reshore" some of the work of recycling to the U.S. in order to keep up with demand from both consumers and manufacturers.
However, the recycling and waste materials handling industry also faces a huge "NIMBY" (Not In My Backyard) problem. While many consumers want to recycle and actively seek out products with recycled material content, few want a recycler as a next-door neighbor. Odor complaints have landed many recyclers and waste material handlers in hot water with neighboring companies and local regulators. Recyclers and waste materials handlers also have to consider the environment they are asking employees to work in, both from a health and safety standpoint and from a recruiting standpoint. No one wants to work in a smelly, noxious and unhealthy workplace.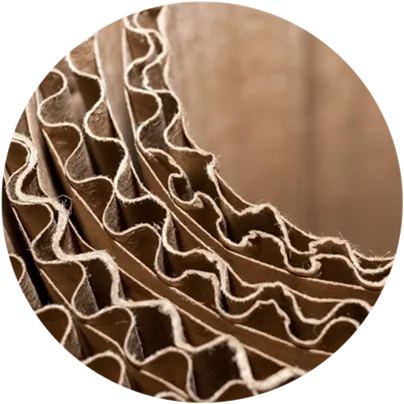 Corrugated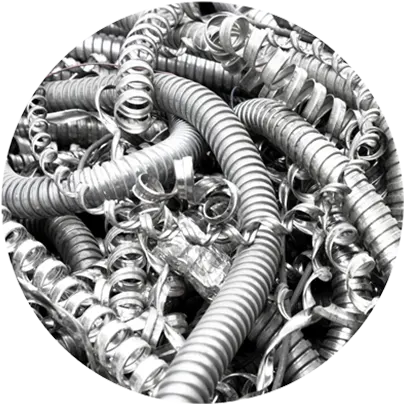 Metal & Aluminium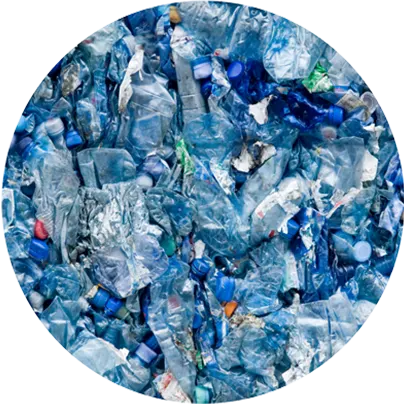 Plastic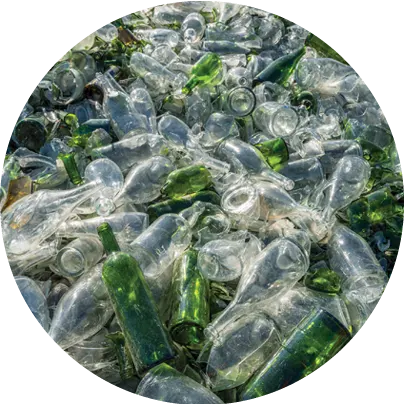 Glass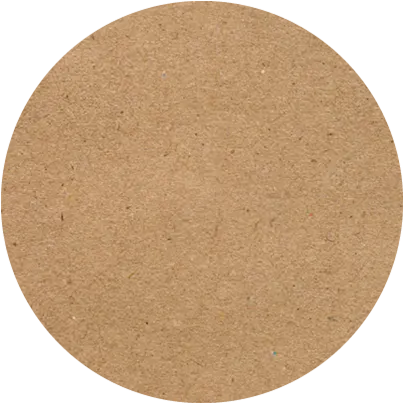 Cardboard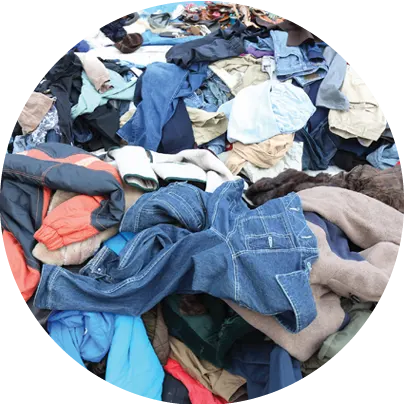 Textiles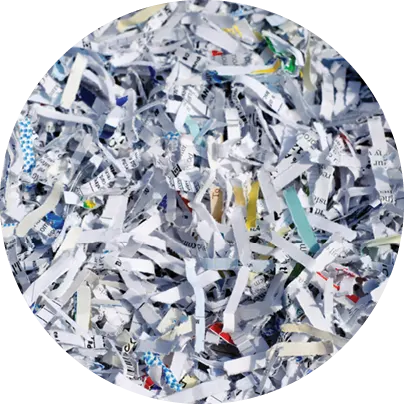 Paper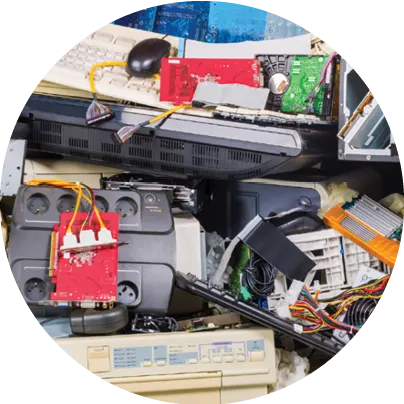 E-Waste
DUST AND ODOR CONTROL CHALLENGES FOR THE RECYCLING AND WASTE MATERIAL HANDLING INDUSTRY
The specific challenges faced by recyclers and waste material handlers depend largely on the combination of materials they are handling and how they are being processed. The specific risks and regulatory environment for paper and corrugated recycling are different than those for metal or glass processing, for example. However, most recyclers and waste material handlers will face a combination of the challenges below.
Odor control: Odor control is often the most noticeable problem for recyclers and waste material handlers—both for employees and for neighboring homes and industries. This is especially true for companies handling unsorted and uncleaned materials direct from the waste stream. These materials are likely to be contaminated with food waste, oils and liquids, which create a potent brew of smelly, decomposing substances coating or mixed with recyclable materials. Recycling processes further along the value chain—such as recycled plastic processing—can create unpleasant (and sometimes dangerous) odors of their own. Local municipalities often have regulations that require smelly industries like recycling to control their odors so they do not devalue nearby homes and businesses.
General dust collection: Recycling and waste material handling can create a lot of dust, whether you are crushing glass into cullet or processing mixed paper and corrugated material. All recyclers must comply with particulate matter concentration limits set by OSHA. The general limit for "Particulates Not Otherwise Regulated" (PNOLs) is 15 mg/m3 (8-hour TWA limit) for total particulate and 5 mg/m3 for respirable particulates.
Toxic dust and fumes: Some processes, most notably e-waste (electronic waste) recycling, produce toxic dust or fumes, including heavy metals such as cadmium, mercury, lead, barium and lithium. Plastic processing may also release toxic dust and fumes such as polyvinyl chloride or benzene. Other types of materials may release asbestos, silica or other substances with serious health concerns. These are typically released as dust from sorting, crushing and grinding processes or as toxic fumes from heat-producing processes. These substances are regulated under OSHA's Permissible Exposure Limits (PELs), which are specific to the regulated chemical or substance and may be many times smaller than the general PNOL limit.
Combustible dusts: Many of the dusts created by recycling processes, such as paper and corrugated dusts, are highly combustible. That means they can generate an explosion when allowed to concentrate in the air or inside a dust collection machine. Special care must be taken when collecting combustible dusts to minimize the risks of an explosion inside the dust collector.
SOLUTIONS FOR DUST, NOXIOUS FUMES AND ODORS FOR RECYCLING AND WASTE MATERIAL HANDLING
RoboVent offers robust and innovative dust, fume and odor collection solutions for recyclers and waste material handlers. We will work with you to identify the sources of dust, fumes and odors and design a solution that works for you, your employees and your neighbors. We understand the complexities of dust and odor control for the recycling industry and can tailor a solution for your specific problems, whether you are dealing with combustible dusts, toxic fumes or vapors, or just a really stinky workplace.
Many recyclers require a multi-stage solution that includes general ventilation, dust collection and odor control. We can create an integrated, turnkey solution that will collect dust, fumes and odors at the source to keep them out of the workplace and the surrounding environment. Depending on your specific needs, that may include:
A dust collector and ductwork to collect problem dust.
A two-stage filtration system that captures dust for collection and disposal and traps odors in a powerful activated carbon filter.
A redesign of ventilation and HVAC systems to create a balanced, comfortable indoor environment with maximum airflow efficiency for dust and odor control.
Particulate monitoring to ensure compliance with regulatory requirements.
We'll work with you through the whole process, including needs analysis, system design and engineering, collector and ductwork installation, filter selection, HVAC system integration, startup and commissioning, and aftercare and service.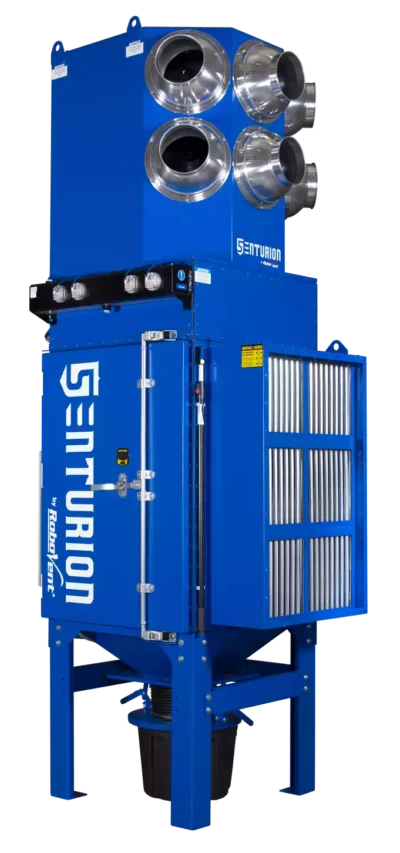 CONTACT US
Contact one of our industrial dust experts to gain the advantage against dust-generating processes and applications.