FLOORSAVER™ SERIES
DISCONTINUED; SERVICE AND PARTS STILL AVAILABLE.
Looking for a space-saving dust collection solution? FloorSaver™ has been discontinued, but we can still help you find a dust collector that fits your space and application. Our newest industrial dust collectors lead the industry in safety, effectiveness and energy efficiency.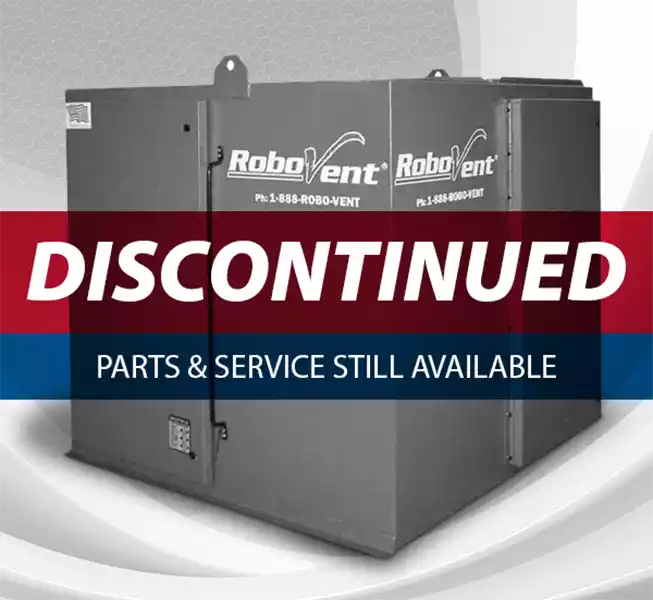 LOOKING FOR PARTS AND SERVICE FOR YOUR FLOORSAVER™ SERIES COLLECTOR?
At RoboVent, we stand behind all of our dust collectors for as long as they are in service—and with our commitment to manufacturing excellence, we anticipate that will be for a very long time indeed. If your FloorSaver™ is in need of parts, service, or repair, we've got you covered.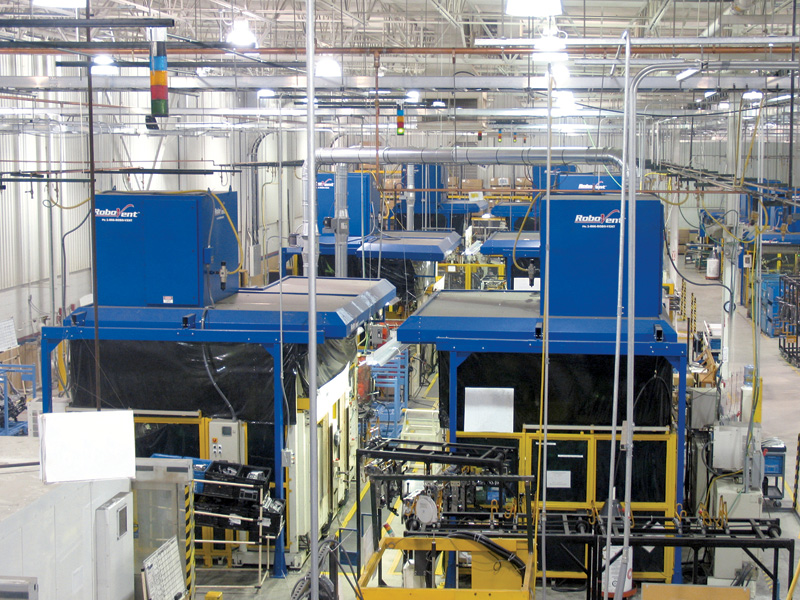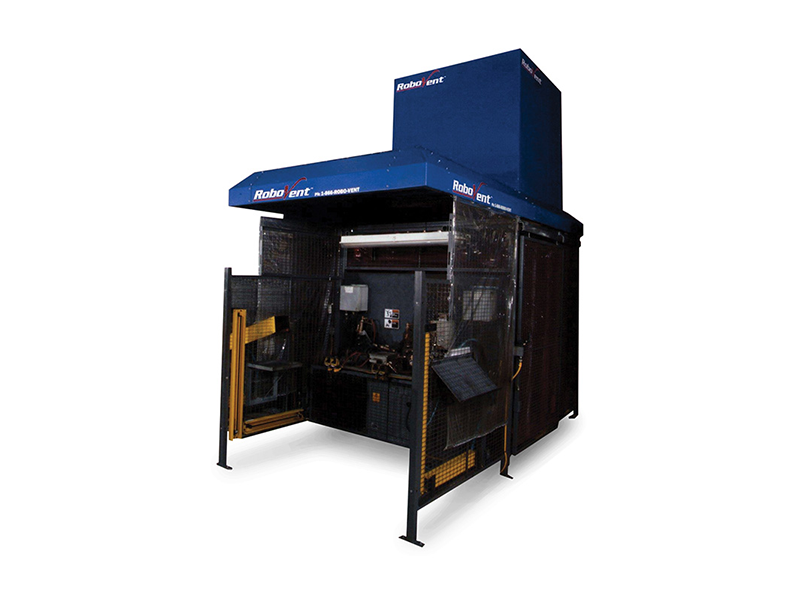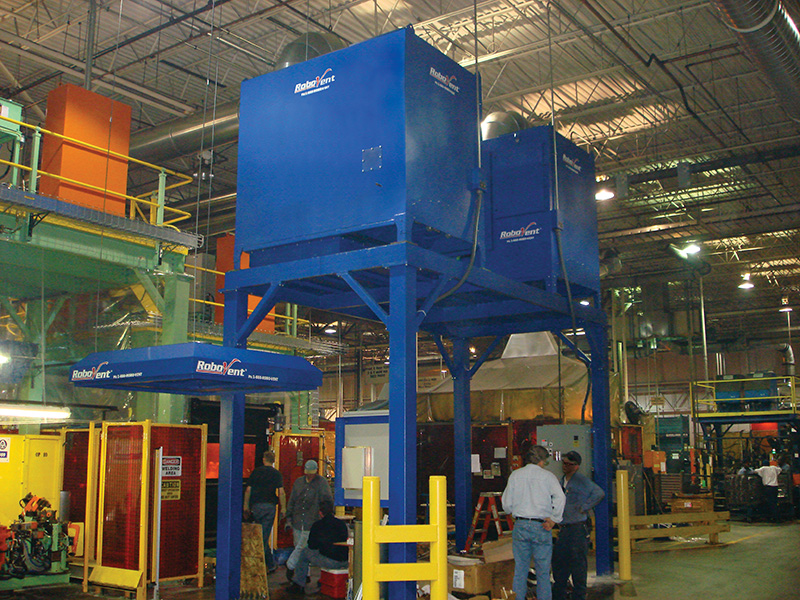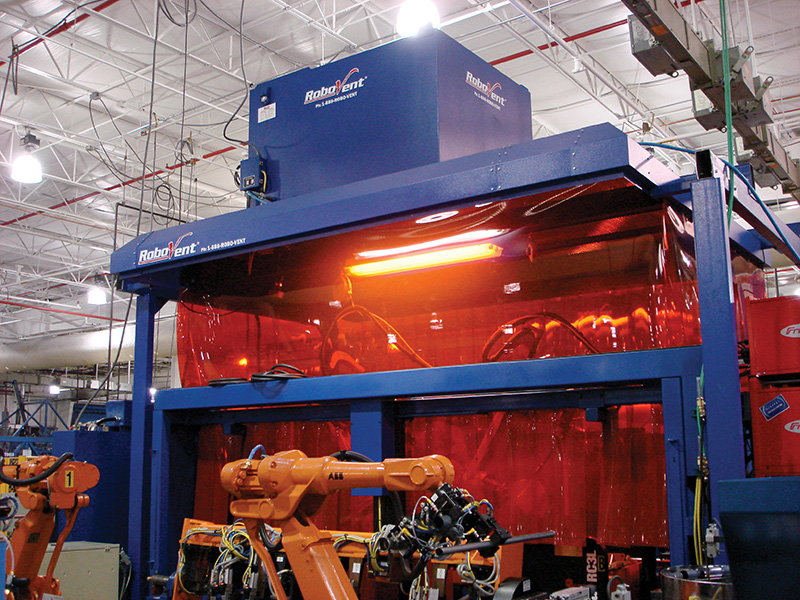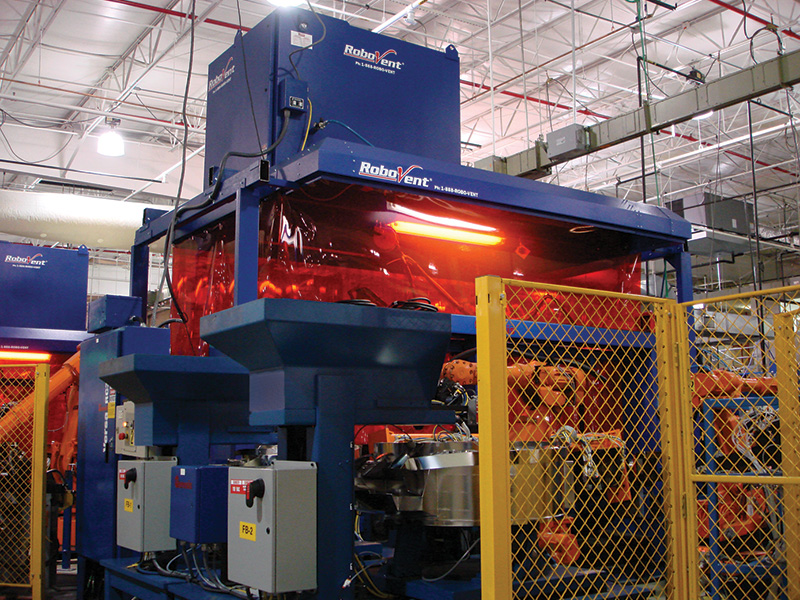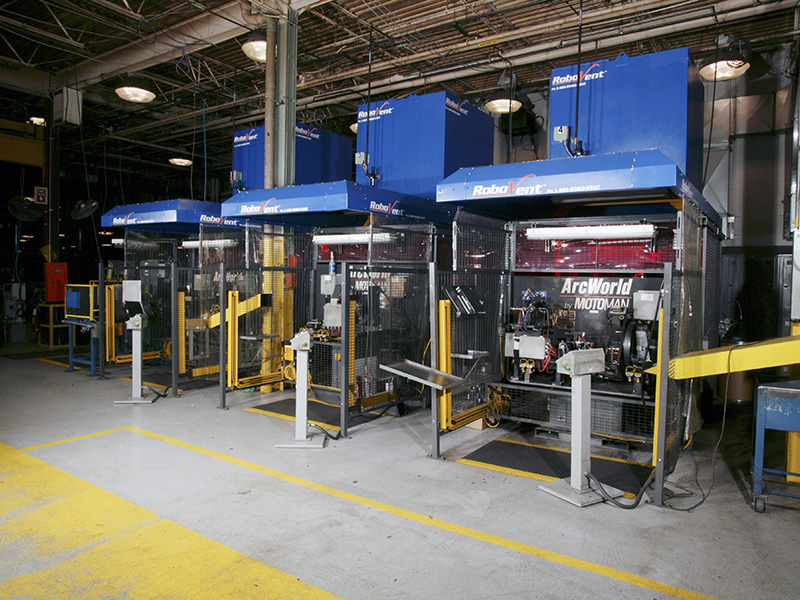 HOW IT WORKS
HEAVY DUTY CONSTRUCTION: Fully welded 11-guage steel construction and a durable baked-on powdercoat finish, backed by our quality-built guarantee.
INTAKE PLENUM WITH ACOUSTICAL SILENCING: Extra-large intake area efficiently captures contaminated air from hood. Integrated low-frequency dampening for quieter operation.
EASY-ACCESS MAINTENANCE: Filters and extra-deep dust tray are accessed from filter compartment for easy maintenance.
CLEAN AIR EXHAUST: Clean, filtered air is exhausted through the top for a healthier plant environment.
FILTER PULSING SYSTEM: Filter cleaning system to pulse more dust off the filters and reduce consumable costs and maintenance.
SAFESENSOR™ PARTICULATE MONITOR: SafeSensor™ detects leaks past the filters and shuts down the system if a leak is detected.
DROP US A LINE
Contact RoboVent today to start building your custom dust collection system.