ProCube II  Portable Weld Fume Extractor
HI-VAC FILTRATION FOR MANUAL AND ROBOTIC WELDING
High-vacuum dust and fume extraction has never been so versatile! The RoboVent ProCube II is our most powerful portable air filtration device. With 4 HP of extraction power, ProCube II can easily support two fume guns or a light-production robotic welder using tip extraction. ProCube II puts hi-vac dust collection and air filtration into a small, portable package that goes wherever you need it.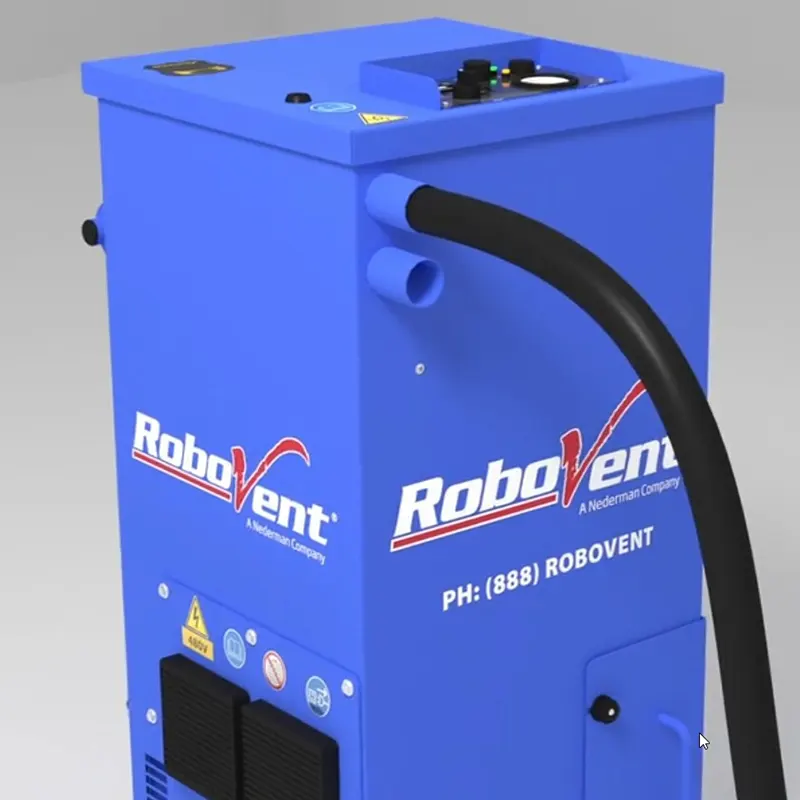 BENEFITS AT A GLANCE
POWERFUL: With a 4 HP motor and 156 cubic feet per minute (CFM) of airflow, ProCube II can handle high-production manufacturing environments. Supports up to two weld fume extraction guns or a single light-duty robot with tip extraction.
PORTABLE: At 270 lbs (95kg), 42.8"(108cm) high and with a 23.5"(60cm) x 22.25"(56.5cm) footprint, the ProCube II is small enough to fit almost anywhere and light enough to move wherever it is needed. The heavy-duty casters and handle make it easy for a single welder to move, making it the perfect choice for high-mobility welding applications using fume guns.
EASY: The ProCube II has been designed for ease of use, from automatic start and stop to the easy dashboard controls—just plug and play! Maintenance is minimal with the simple filter cleaning system and easily accessible metal dust tray.
QUIET: The ProCube II generates 82 dB(A) when in use, making it one of the quietest high-vacuum units on the market.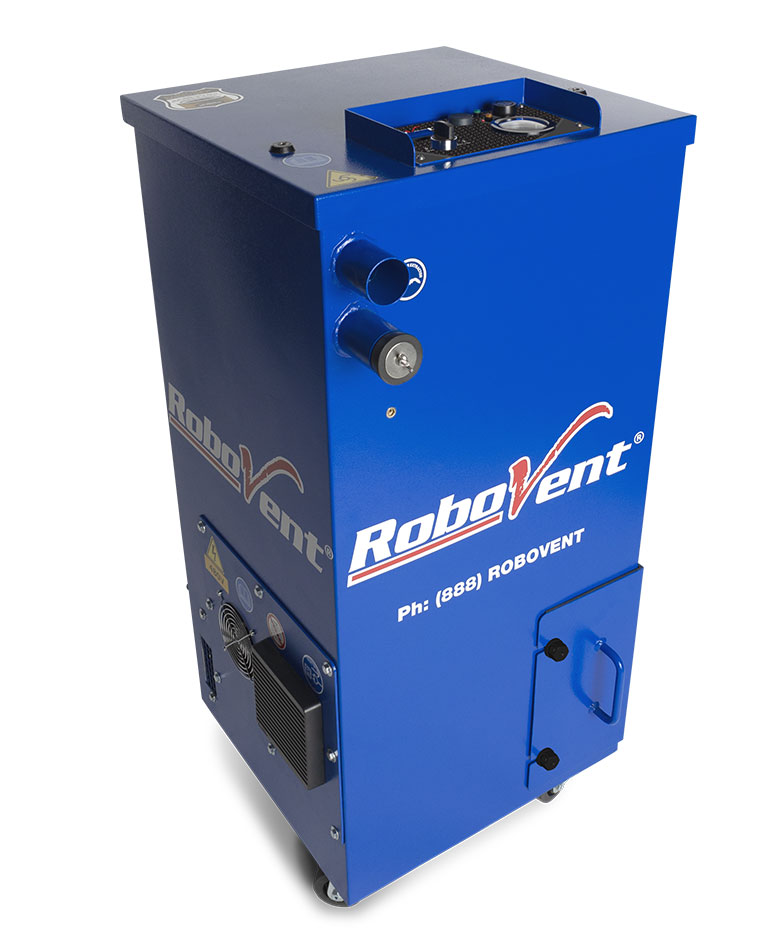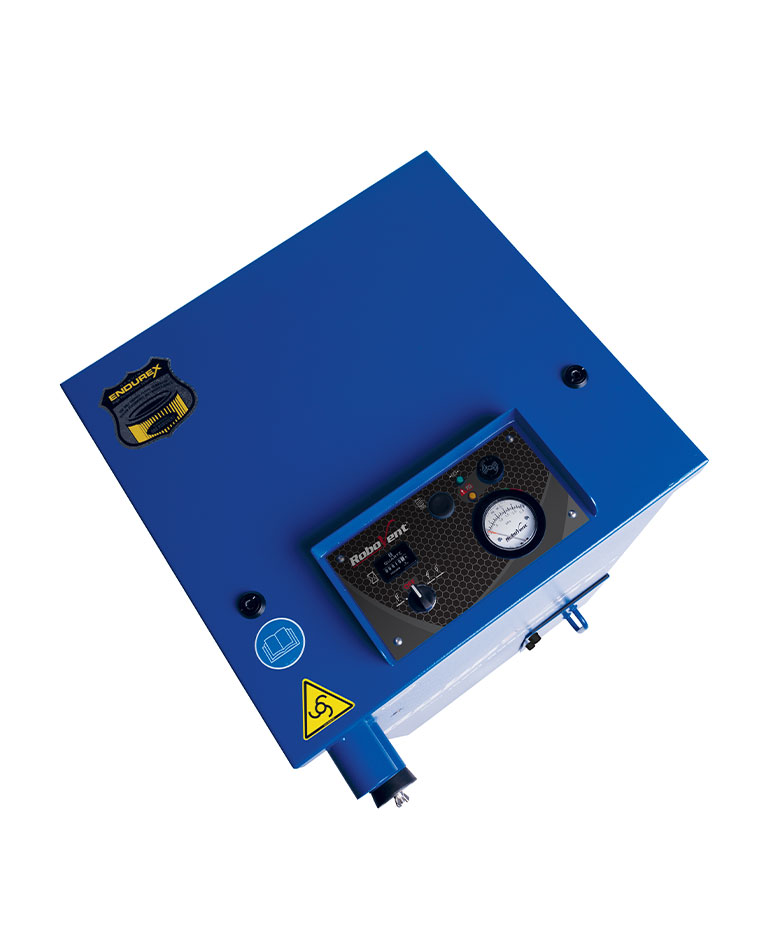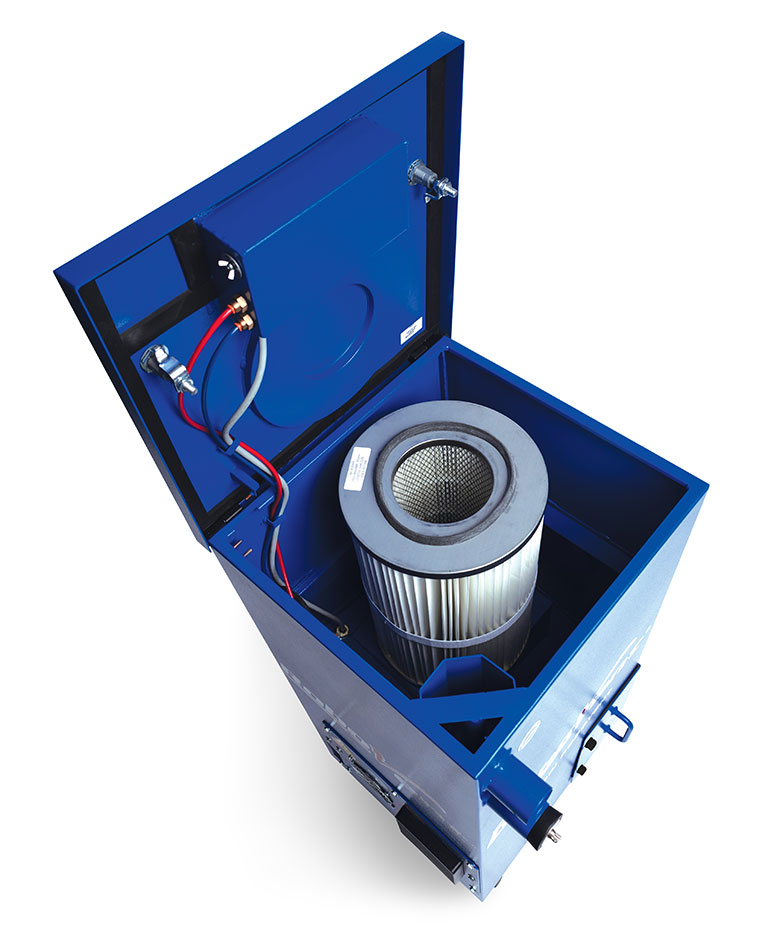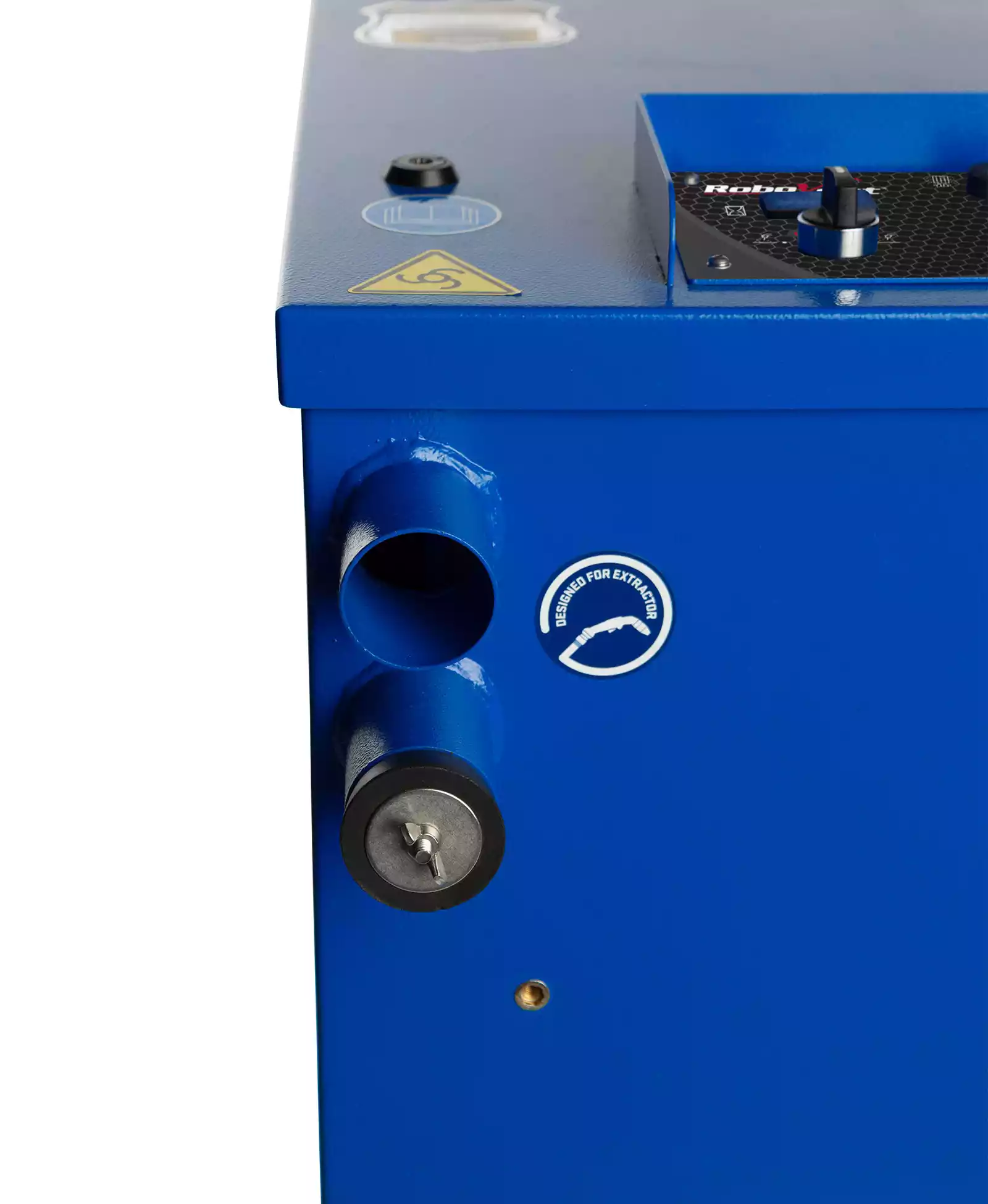 PROCUBE
II

AND MIG FUME GUNS: THE PERFECT PAIRING
For manual welding, Hi-Vac extraction power pairs well with a fume extraction gun. The MIG fume gun builds maximum fume extraction power right into the welding torch, so fume control is always exactly where you need it. Designed for MIG/MAG welding processes that employ shielding gases.
EFFECTIVE: Removes 90-95% of weld fume right at the source.
LIGHTWEIGHT AND ERGONOMIC: Designed for optimal accessibility and ergonomics to reduce fatigue and ensure a high-quality weld.
EASY: The fume gun moves with the welder, so there is no need to continually reposition a fume arm to ensure optimal extraction.
VERSATILE: Great for applications where the welder is highly mobile or when welding large parts or in enclosed spaces where other fume collection methods are not practical.
HOW IT WORKS
4 HP VFD MOTOR: Delivers 156 CFM for maximum dust and fume extraction, with variable frequency drive (VFD) for energy savings (adjustable for one or two fume guns).
HEAVY-DUTY CONSTRUCTION: Every unit is built with fully-welded 11-gauge steel construction, powder coated inside and out for maximum durability.
DASHBOARD: An easy-to-use, user-friendly dashboard lets you see performance and filter loading at a glance with all controls on the top of the unit.
FILTER CLEANING SYSTEM: Filters are cleaned using compressed air to minimize maintenance and extend filter life.
SPARK ARRESTOR: Our built-in impact spark arrestance system comes standard with every ProCube II air filtration unit for superior fire safety.
BLOWER INLET RELIEF VALVE: The relief valve protects the ProCube II from harmful overpressure if airflow becomes obstructed.
B16 FILTER: Sturdy filter cartridge with more filter media to minimize filter changes, extend run time and maximize fume collection. Easy access for simple filter changes.
EXHAUST SILENCER: The exhaust silencer reduces generated noise from our already quiet system by a further 10-15 decibels to improve operator comfort.
DUST TRAY: An easily accessible metal dust tray provides safe containment and fast and hassle-free disposal of collected dust.
HOURS RUN METER: A simple and effective way to monitor equipment usage and filter life.
CASTERS AND HANDLE: Four sturdy casters (2 with 360° maneuverability) and a handle allow the unit to be easily moved throughout the facility.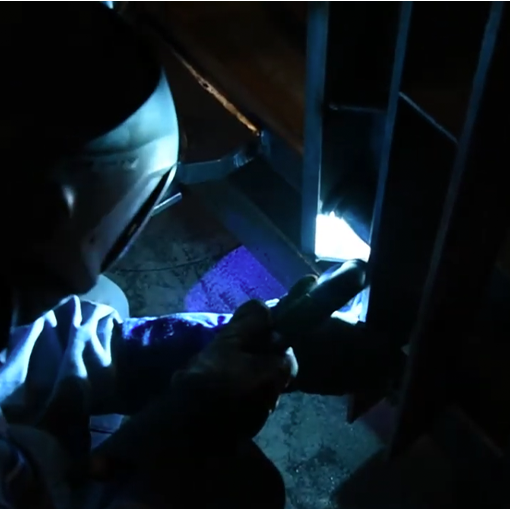 SELLICK EQUIPMENT, LTD.
Ontario-based Sellick Equipment needed an air quality solution to control weld fumes produced in the manufacture of rough-terrain forklifts. Low ceilings didn't leave room for a traditional ducted push-pull system, but five floor-mounted Vortex™️ ambient filtration units quickly cleared the air. The new system was installed in two days with no disruption to their processes and has exceeded their expectations for comfort and air quality.
CONTACT US
Contact RoboVent today to start building your custom dust collection system.