DUST CONTROL SOLUTIONS FOR FOOD PROCESSING INDUSTRY
RoboVent offers robust and innovative dust control solutions for all stages of food processing, including silo filling and dry mix, processing and packaging. We understand the regulatory pressures you are under and will help you design a system that will meet your needs.
Dust collection for food processing dust is not "one size fits all." Our engineers will evaluate your processes and help you select the right dust collector and filter media. We can also design an industrial ventilation and makeup air solution for you to ensure optimal dust collection, reduce cross-contamination concerns and mitigate health and safety hazards.
RoboVent can also help you meet OSHA and NFPA regulatory requirements and safety guidelines for management of combustible dusts. We can conduct a dust hazard analysis (DHA) for your operations under the NFPA Combustible Dust Standard (NFPA 652) and put dust control systems in place to mitigate the risks of a combustible dust explosion from food processing dust.
Our experienced air quality engineers will work with you through the whole process, including needs analysis, system design and engineering, collector and ductwork installation, filter selection, HVAC system integration, startup and commissioning, and aftercare and service.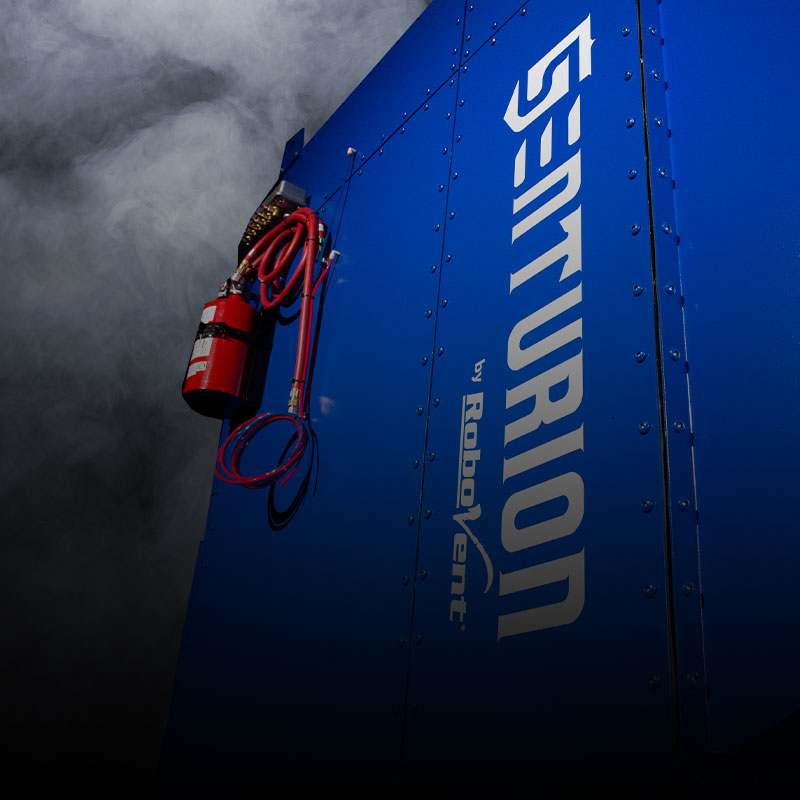 Bulk Food Ingredient Handling
Bulk food ingredient handing encompasses the front end of the food processing industry, where raw grains and other bulk ingredients are transported by truck or rail car, pneumatically conveyed into silos for storage, moved via conveyors or high-velocity pipes, and dry mixed. These are among the dustiest processes in the food processing industry.
Cutting, Grinding, Blending and Batch Mixing
The middle stage of the food processing industry is where bulk ingredients are transformed into edible products. During the processing stage, food manufacturers prepare and combine ingredients and add flavorings and additives such as stabilizers and preservatives.
Packaging
Dust collection and containment for food packaging lines is critical. At this stage, the finished food product is packaged for sale and consumption. At the packaging stage, cleanliness is especially important to prevent contamination and ensure that the finished package is clean, sanitary and appealing for consumers.
RECOMMENDED SOLUTIONS
OTHER SOLUTIONS
TOTAL FILTRATION PARTNER
RoboVent is your full turnkey resource for clean air in industrial environments. From facility testing and engineering, to installing equipment, providing replacement filters and preventive maintenance, RoboVent is ready to manage the whole process.
NEED HELP WITH YOUR SPECIFIC APPLICATION'S DUST?
Contact one of our industrial dust experts to gain the advantage against dust-generating processes and applications.