FLEXPRO™ HI-VAC SERIES - Weld Fume Extractor
HI-VAC FILTRATION SYSTEMS FOR MANUAL AND ROBOTIC WELDING APPLICATIONS
The RoboVent FlexPro™ Hi-Vac smoke-collection system is a versatile, simple and powerful solution for welding smoke extraction. Suitable for both manual and robotic welding applications, FlexPro is designed to eliminate the need for backdraft hoods and large ductwork.
The FlexPro Hi-Vac air filtration system collects fumes right at the source. It's the perfect companion to the RoboVent Fume Gun. It can also be used with suction tubes mounted to your fixture or welding table—or, in the case of large metal structures or vessels, directly to the weldment itself.
FlexPro is designed for plug-and-work use: simply attach your hi-vac suction tube, connect to a power source and start collecting weld fumes.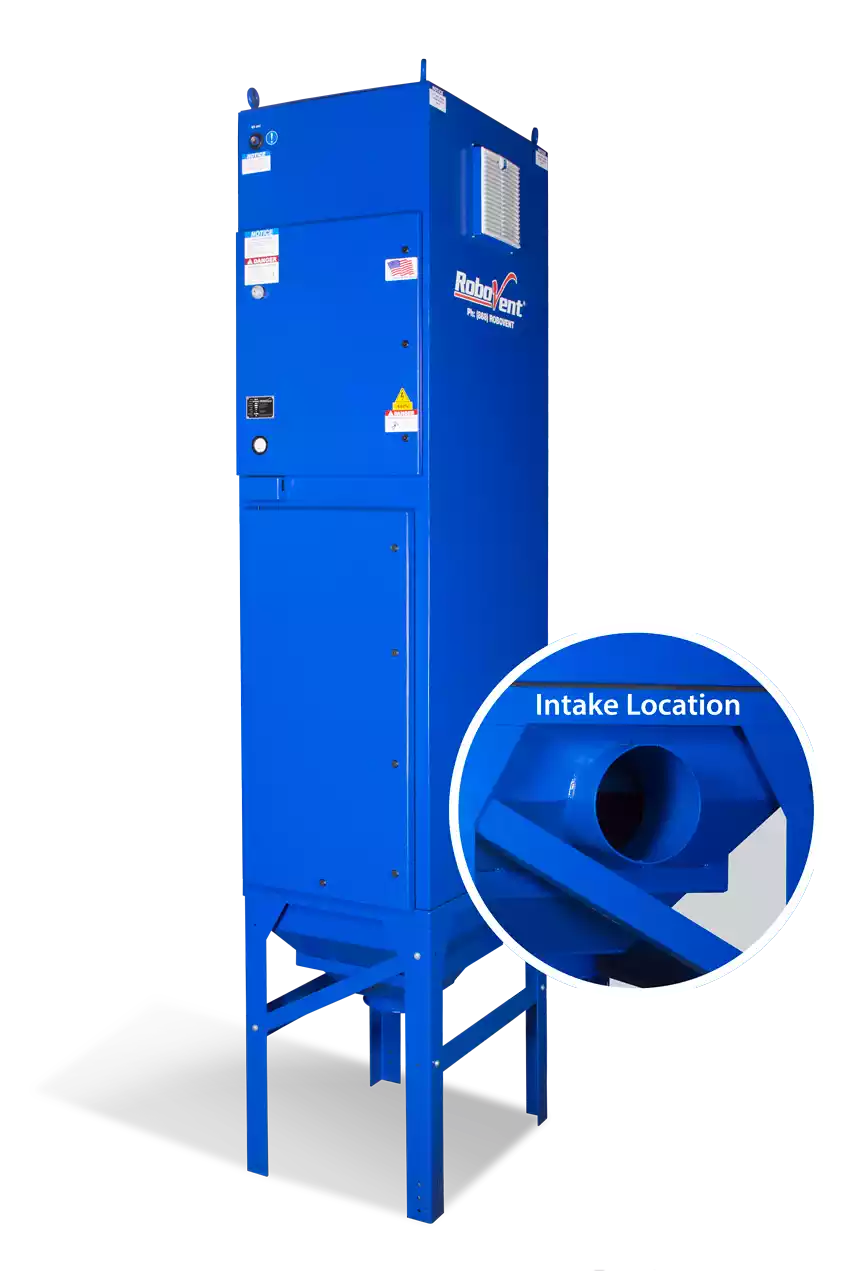 MANUAL WELDING HI-VAC APPLICATIONS:
Ship building and repairs
Tank building and repairs
Large pipe welding
Large weldments
Applications that require extensive crane use
Stainless steel welding
Any application where a welder is overexposed to harmful welding fumes
ROBOTIC WELDING APPLICATIONS:
Many robotic welding applications
Applications requiring extensive overhead crane use
Large cells with multiple robots
Assembly lines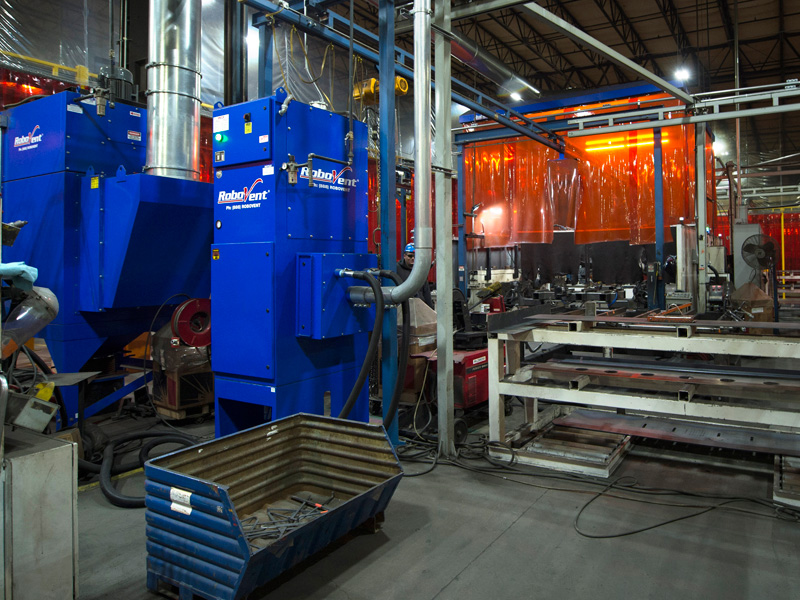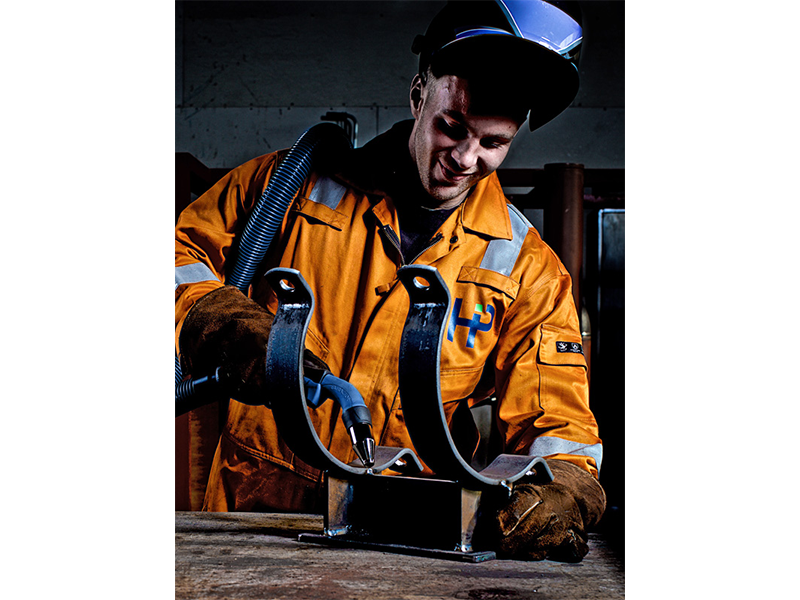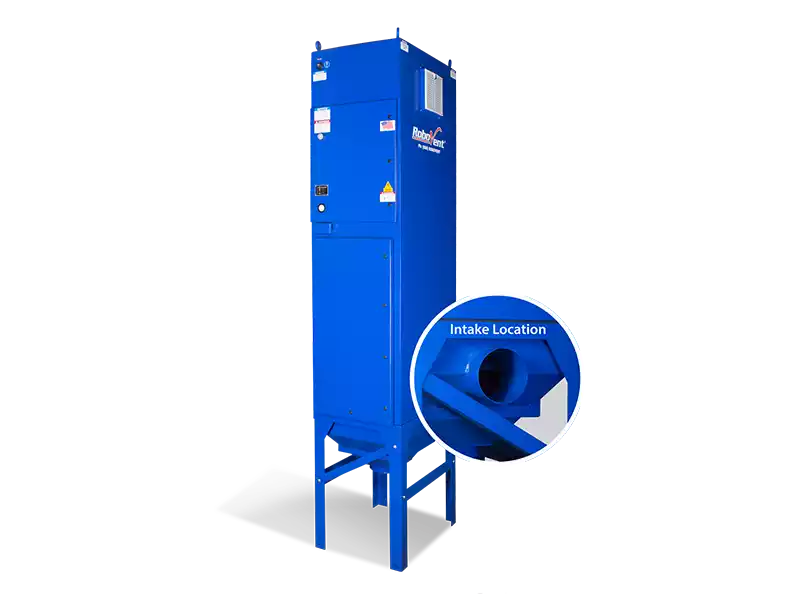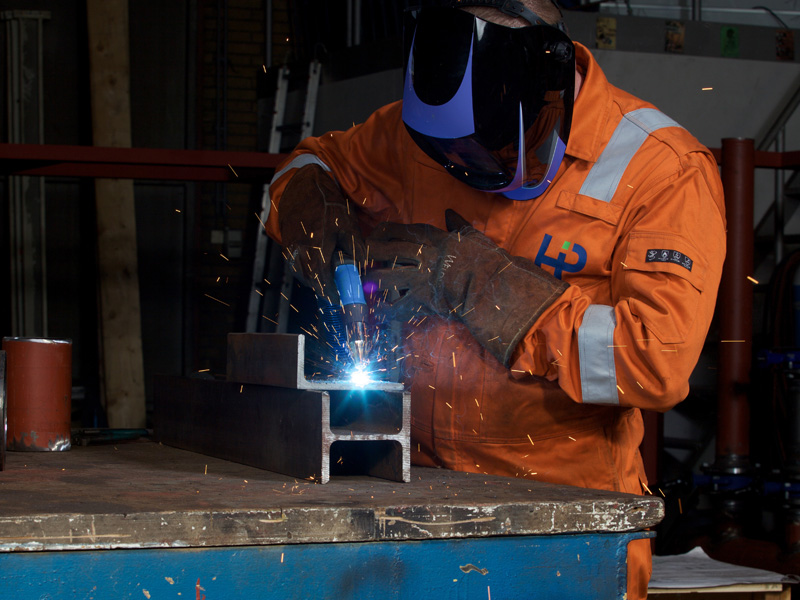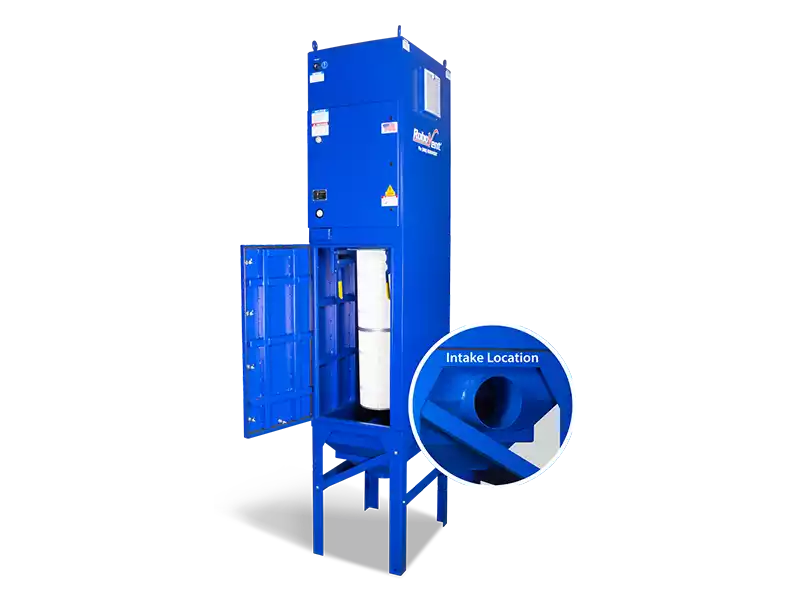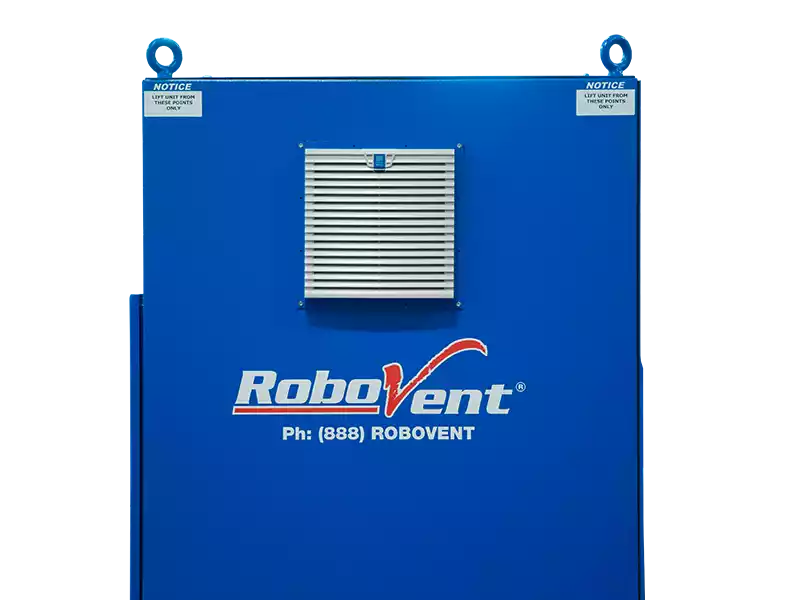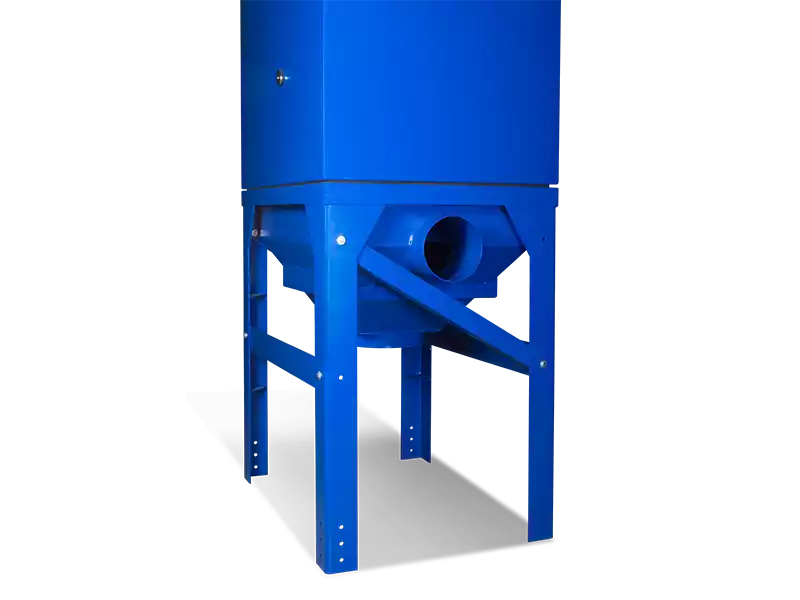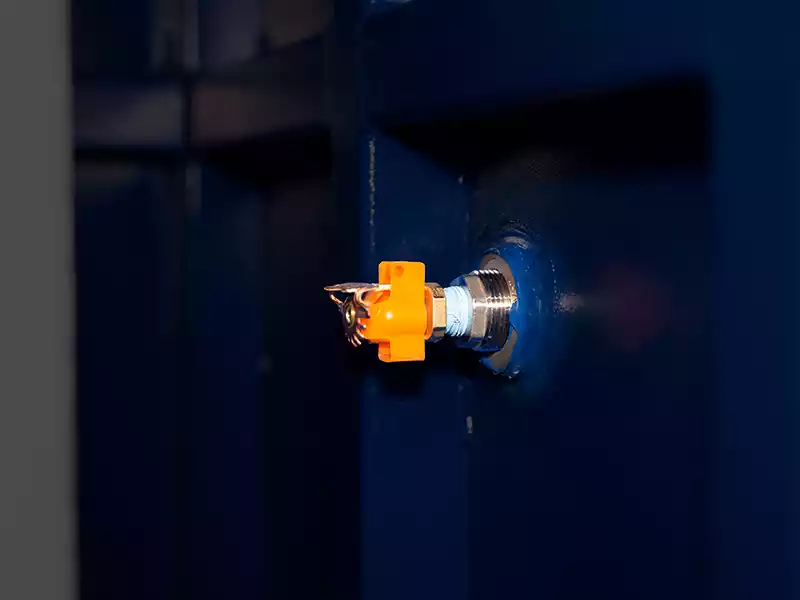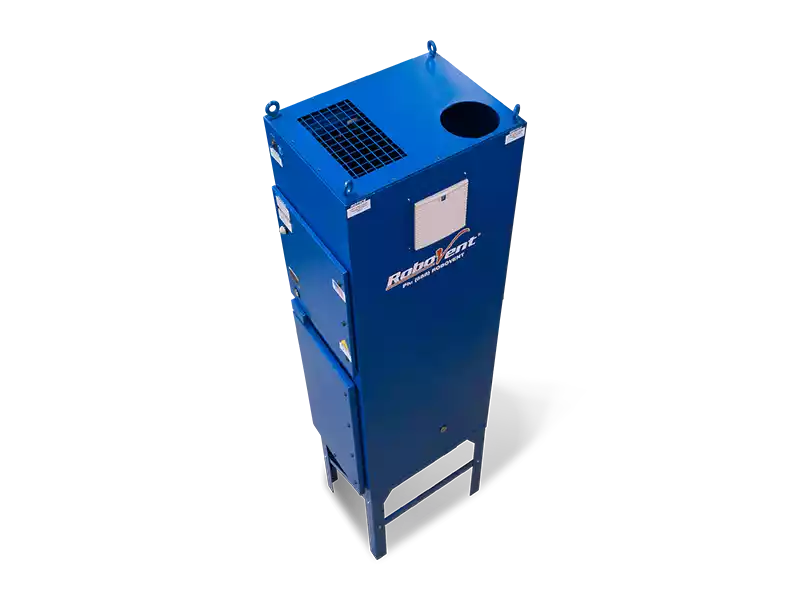 HOW IT WORKS
EASY ePAD™ CONTROLS: A simple, integrated control system puts collector controls at your fingertips. Motor starter, overload and disconnect are all included in the control system. Installation is simple and fast–just connect to power!
AUTOMATIC FILTER CLEANING SYSTEM: The responsive filter cleaning system uses a pressure differential sensor for automated pulsing when filters become loaded to save energy and increase filter life. Includes sensor, pulse solenoid valve, nozzle and air tank.
BLOWER INLET PRESSURE RELEASE VALVE: Prevents harmful overpressure developing at the blower if flow becomes obstructed, preventing damage to the blower.
HEAVY DUTY CONSTRUCTION: Fully welded 7 & 11 gauge steel, Polyester powder coat inside & out, enhances plant aesthetics & provides excellent equipment durability.
HDH HOPPER: All-in-one hopper & duct inlet with dropout feature to protect filters from larger debris. 20-gallon containment.
VERTICAL FILTER DESIGN: Filters load evenly and easily shed dust right into the containment area, increasing media usage, effectiveness & filter life.
EXHAUST SILENCING: Blower muffler minimizes generated noise & increases operator comfort (~10 to 15 dBA sound level reduction).
eDRIVE™: Built-in VFD adjusts to compensate for filter loading, saving energy and reducing wear-and-tear on your system.
PAIR WITH A MIG FUME GUN FOR MAXIMUM WELDER PROTECTION
For manual welding, HiVac extraction power pairs well with a fume extraction gun. The xFUME MIG fume gun builds maximum fume extraction power right into the welding torch, so fume control is always exactly where you need it. Designed for MIG/MAG welding processes that employ shielding gases. 
EFFECTIVE: Removes 90-95% of weld fume right at the source.
LIGHTWEIGHT AND ERGONOMIC: Designed for optimal accessibility and ergonomics to reduce fatigue and ensure a high-quality weld.
EASY: The fume gun moves with the welder, so there is no need to continually reposition a fume arm to ensure optimal extraction.
VERSATILE: Great for applications where the welder is highly mobile or when welding large parts or in enclosed spaces where other fume collection methods are not practical.
DROP US A LINE
Contact RoboVent today to start building your custom dust collection system.