HI-VAC FILTRATION SYSTEMS FOR MANUAL AND ROBOTIC WELDING APPLICATIONS
The RoboVent FlexPro™ Hi-Vac smoke-collection system is a versatile, simple and powerful solution for welding smoke extraction. Suitable for both manual and robotic welding applications, FlexPro is designed to eliminate the need for backdraft hoods and large ductwork.
The FlexPro Hi-Vac air filtration system collects fumes right at the source. It's the perfect companion to the RoboVent Extractor. It can also be used with suction tubes mounted to your fixture or welding table—or, in the case of large metal structures or vessels, directly to the weldment itself.
FlexPro is designed for plug-and-work use: simply attach your hi-vac suction tube, connect to a power source and start collecting weld fumes.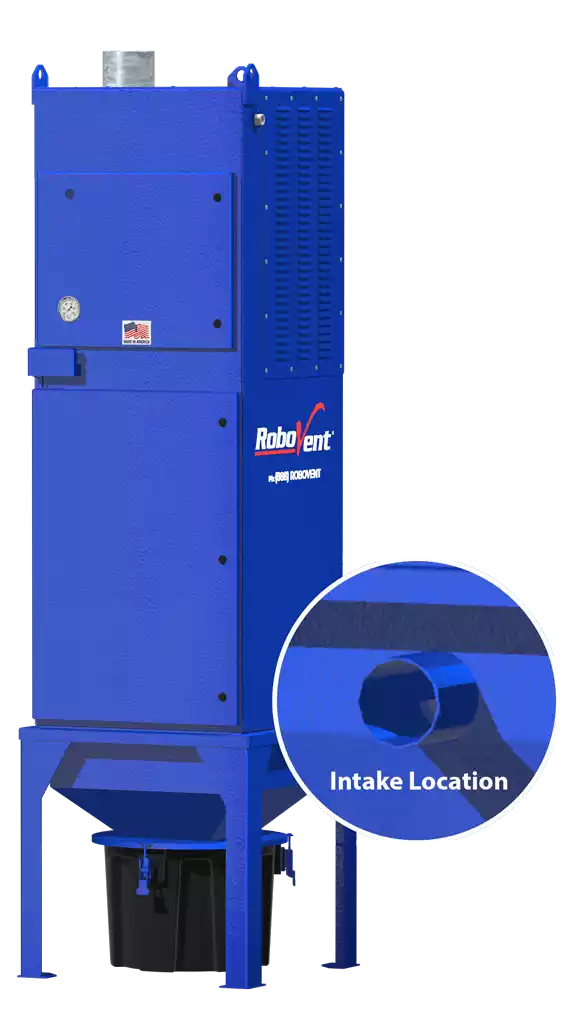 MANUAL WELDING HI-VAC APPLICATIONS:
Ship building and repairs
Tank building and repairs
Large pipe welding
Large weldments
Applications that require extensive crane use
Stainless steel welding
Any application where a welder is overexposed to harmful welding fumes
ROBOTIC WELDING APPLICATIONS:
Many robotic welding applications
Applications requiring extensive overhead crane use
Large cells with multiple robots
Assembly lines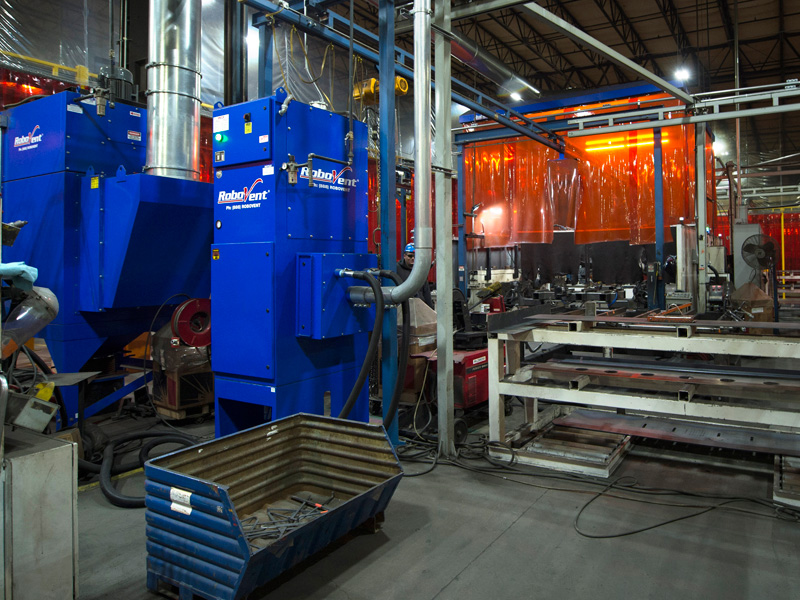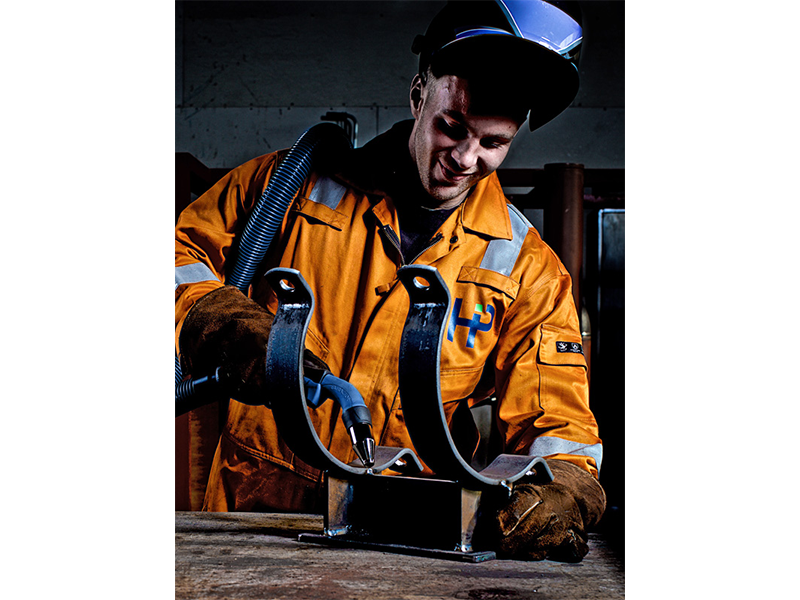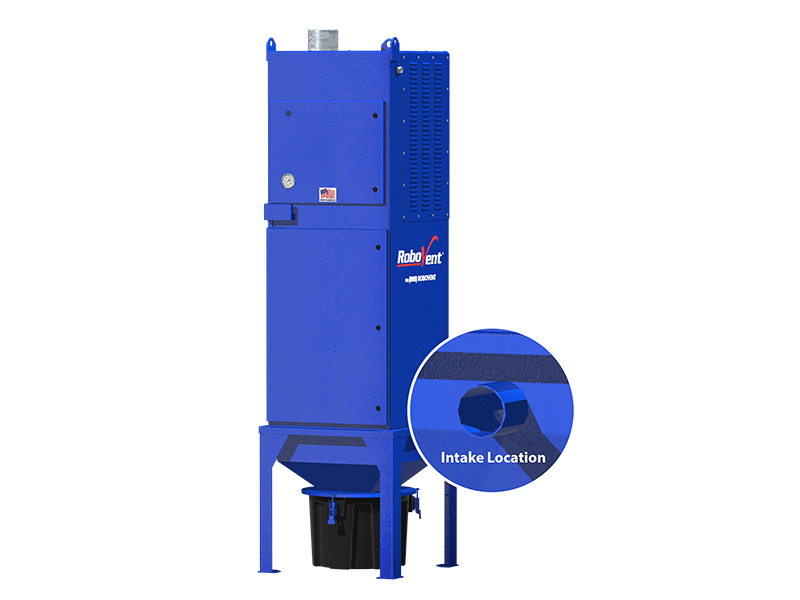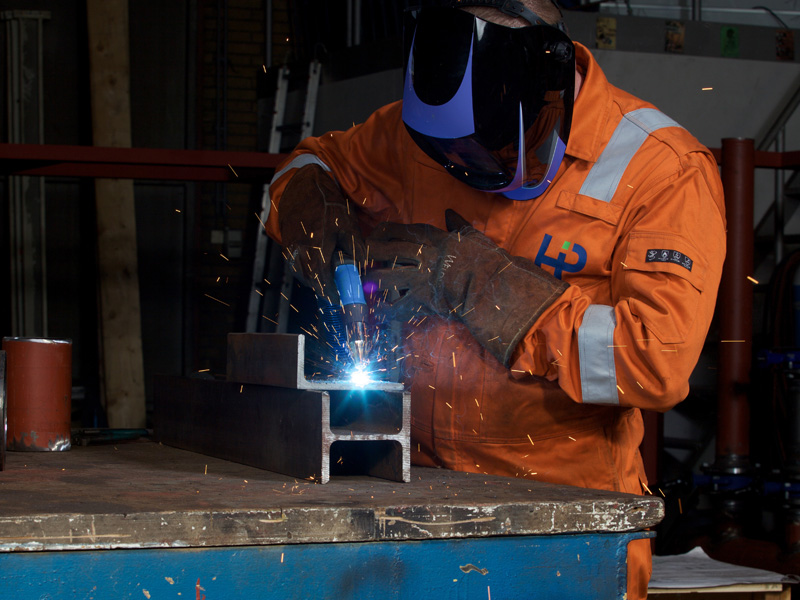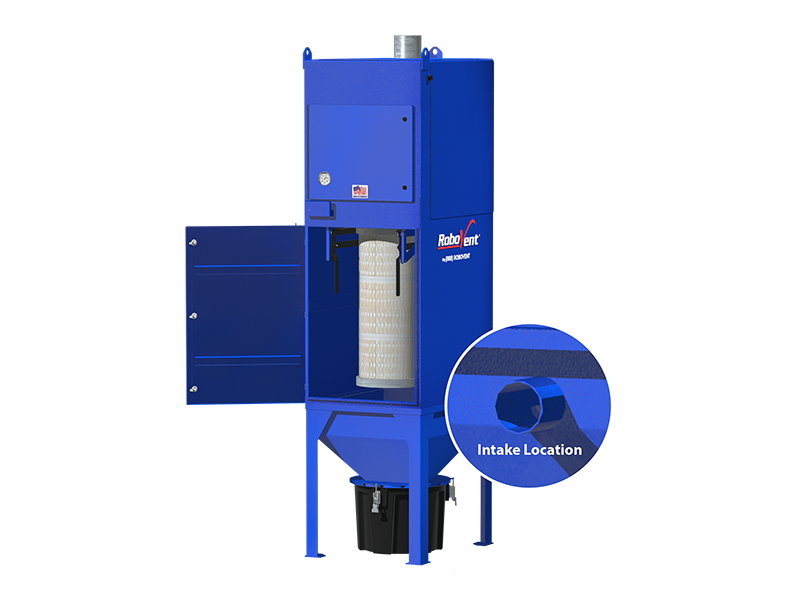 HOW IT WORKS
eTell™ INTELLIGENT CONTROLS: Each FlexPro Series unit comes standard with eTell Intelligent Controls, a revolutionary control system that learns your systems and routines, makes automatic adjustments to save energy and extend filter life and alerts you when maintenance is needed. With eTell, you can forget about your dust collector until it calls you.
DYNAMIC PULSE™ SYSTEM: This patented system takes filter cleaning to an entirely new level. Far more than just a simple blast of compressed air, it has multiple valves working together in a computer-synchronized double-pulse sequence to virtually eliminate re-entrainment while propelling the dust down into the collection area.
ENDUREX™ RMO FILTERS: RoboVent's Endurex RMO filters use Reinforced Media Optimization and a rigorous quality control system to guarantee performance. In addition to RMO Technology™ a wide selection of media is available including high performance cellulose, NanoFiber, and PTFE, so that the filters can be tailored specifically to the application.
INTEGRATED BASE & CONTAINMENT UNIT: The collector base is constructed of 1/4-inch (6.35 mm) steel for strength and stability. No tools are needed to empty it or to do regular maintenance. It comes standard with an integrated dust tray; alternate configuration with hopper pedestal and 5-gallon (18.9 L) drum optional.
SUPPREX-200™ FIRE SUPPRESSION SYSTEM – OPTION: This is a dual-stage system activated by smoke or heat. If smoke is detected, a fire damper closes, stopping all airflow and oxygen supply. If heat is detected, FM-200 gas is instantly deployed, suppressing the fire.
eDrive™ AUTOMATIC VFD – OPTION: The eDrive constantly monitors airflow, and automatically adjusts the motor RPM to compensate for filter loading. Energy peaks and valleys are evened out, and energy usage is cut by 20% to 30% while filter life is extended by as much as 30%.
RUGGED CABINET DESIGN: The RoboVent FlexPro collector features a modular cabinet design that aligns with our signature protocol. The fully welded
10-gauge steel cabinet has a 3/16-inch (4.76 mm) tube sheet, 1/4-inch (6.35 mm) thick steel for the base and a Schedule 40 compressed-air pressure vessel. The entire cabinet and all structural components are backed by the 15-year warranty that is RoboVent's assurance of quality.
PAIR WITH A MIG FUME GUN FOR MAXIMUM WELDER PROTECTION
For manual welding, HiVac extraction power pairs well with a fume extraction gun. The xFUME MIG fume gun builds maximum fume extraction power right into the welding torch, so fume control is always exactly where you need it. Designed for MIG/MAG welding processes that employ shielding gases. 
EFFECTIVE: Removes 90-95% of weld fume right at the source.
LIGHTWEIGHT AND ERGONOMIC: Designed for optimal accessibility and ergonomics to reduce fatigue and ensure a high-quality weld.
EASY: The fume gun moves with the welder, so there is no need to continually reposition a fume arm to ensure optimal extraction.
VERSATILE: Great for applications where the welder is highly mobile or when welding large parts or in enclosed spaces where other fume collection methods are not practical.
DROP US A LINE
Contact RoboVent today to start building your custom dust collection system.